Infographic: A Current Timeline of the Cannabis Sector's Q1 Earnings Season
Stephen L Kanaval Follow |

It is earnings season in the cannabis sector. Already, there have been some impressive numbers and some disappointments. If the sector as a whole has any true blue-chip companies is what Wall Street will be looking for this month. There are still some big shoes to drop this week like Aurora Cannabis ACB and Tilray TLRY.

Keep in mind, as the industry goes legitimate, earnings have been complicated and messy. One reason is sheer man-power as Canada has only one auditor, MNP, that will currently work with cannabis companies. This has created a bottleneck across the industry.

Furthermore, cannabis companies have issued embarrassingly late earnings like Canopy Growth Corp. CGC - who released earnings at 8:30pm EST - and many other companies who released gross figures rather than full earnings.

One last thing to consider, if this earnings season is a total slog and the bottleneck continues along with falling stock prices, companies we are expecting to go public might change their mind.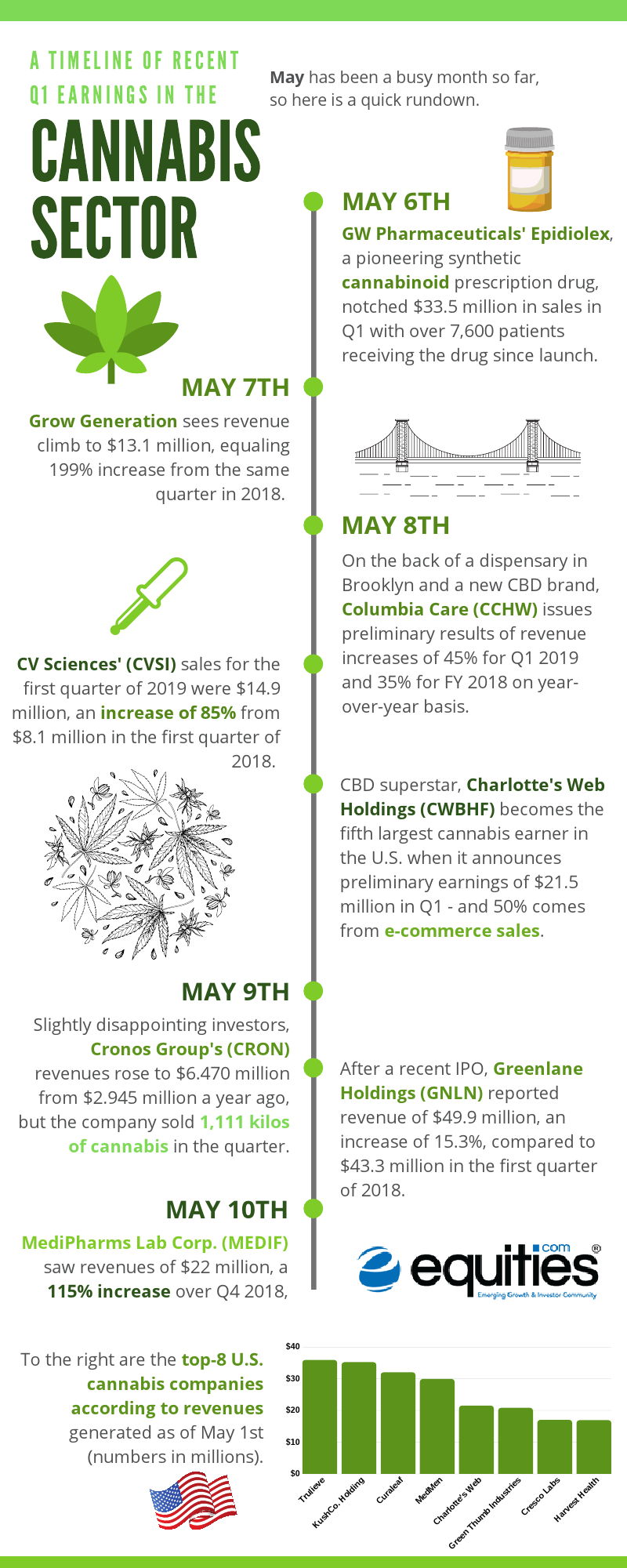 DISCLOSURE: The views and opinions expressed in this article are those of the authors, and do not necessarily represent the views of equities.com. Readers should not consider statements made by the author as formal recommendations and should consult their financial advisor before making any investment decisions. To read our full disclosure, please go to: http://www.equities.com/disclaimer.
Market Movers
Sponsored Financial Content