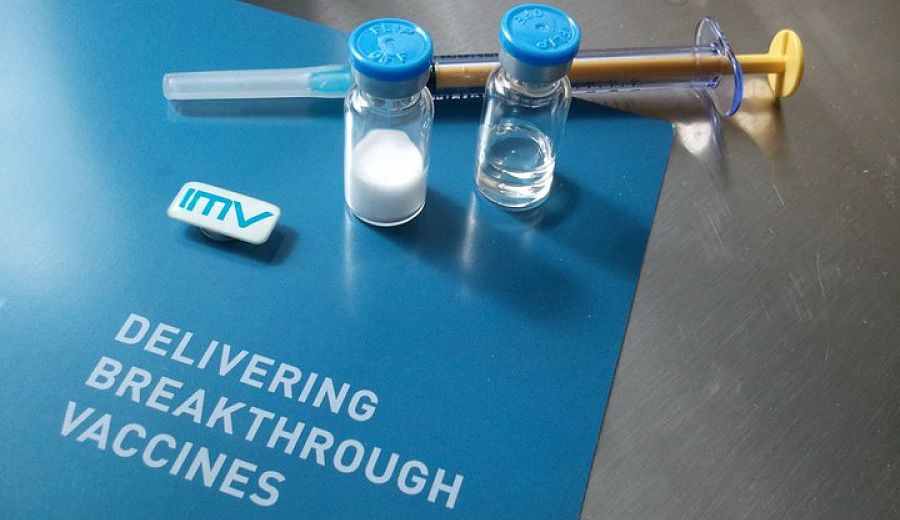 The cancer care landscape is experiencing an important resurgence in our national consciousness. Since its announcement, former Vice President Joe Biden's "Cancer Moonshot" initiative galvanized researchers in diverse disciplines to work together in the fight against cancer. The Cancer Moonshot and its Blue Ribbon Panel have brought public and private endeavors together. Unprecedented collaboration between panel members and the cancer care community has spawned a deep conversation and a key point of emphasis: immunotherapy. Immunotherapy was widely regarded by the Blue Ribbon Panel as one of the most important breakthroughs in the cancer battle.
The panel called for relevant institutions to speed up immunotherapy research. Immunovaccine Inc. (IMV:CA)(IMMVF), a Canadian biopharmaceutical company is one of the leaders answering that call. Immunovaccine has developed and nurtured scientific collaborations for many years to find treatments based on the company's DepoVax™ platform, and now, those teams are starting to see breakthroughs.
"Our DepoVax™ system gives us a broad foundation to develop novel therapeutics in both infectious disease and cancer," Frederic Ors, CEO of Immunovaccine, told Equities.com in September. "It can be used to safely extend exposure of the immune system to practically any antigen and adjuvant; has reliably demonstrated a tolerable safety profile and sustained relevant immune responses in several clinical trials; and can be readily combined with other vaccine development approaches. We hope to deploy DepoVax™ to address some of the most difficult unmet needs in infectious disease, including RSV, bringing new options to patients."
This unique oil-based vaccine-adjuvanting platform is a patented vaccine delivery formulation that provides controlled and prolonged exposure of antigens adjuvant to the immune system. Its product pipeline includes DPX-Survivac, DPX-RSV, and DPX-E7, which is in a Phase 1b/2 clinical study at the prestigious Dana-Farber Cancer Institute through a $1.5 million research grant from Stand Up to Cancer and the Farrah Fawcett Foundation to clinically evaluate collaborative translational research that addresses critical problems in HPV-related cancers.

The trial, which treated its first study participant in April, will test 44 patients on the safety and clinical efficacy of DPX-E7 in combination with low-dose metronomic oral cyclophosphamide and if successful, Immunovaccine could begin to produce the therapy option at Dana Farber. However, this collaborative investigation is just one of the company's recent milestones.
Immunovaccine Making the Most of Its Partnerships
DepoVax is in high demand because of its ability to deliver multiple types of therapeutics to cancerous cells, providing a focused and prolonged immune response that can be effective with a single dose. Working with the team at Dana-Farber was a chance for Immunovaccine to tackle troubling issues with HPV-related cancers, which approximate 30 to 40 types of human papillomaviruses including 15 that are designated "high-risk."
"Because DPX-E7 is formulated with the same DepoVax™ platform technology as our DPX-Survivac candidate, this trial further demonstrates the broad applicability of DepoVax™ to deliver cancer antigens appropriately," Ors said recently. "It is also an important step forward in developing therapies for the high-risk HPV infections that have been linked to cancers associated with poor patient outcomes. We are pleased to be working with the Dana-Farber Cancer Institute in this endeavor, and we look forward to continuing to fully leverage our platform's potential to address high unmet medical needs, delivering more options to patients and creating more opportunities to generate value for our shareholders."
The trial is another expansion of the DepoVax platform and one that could give hope to HLA-A2 positive patients with incurable HPV-related head and neck, cervical or anal cancers. DepoVax is so unique because its delivery system does not wash away like many competitors that are water-based. DepoVax allows for a protected and sustained exposure—because it is encapsulated in a Liposome and suspended in oil—of antigens and adjuvants to the immune system. The oil is so crucial here because it traps antigens in the injection area forcing T-cells to come and attack the target area.
DepoVax currently has been used in partnerships to treat infectious diseases, bio-terrorism, addiction medicine and animal health. Immunovaccine holds the patent on the oil-based formulation, which encompasses a very broad patent portfolio, making it extremely valuable and scalable. Another important area where the platform is being tested is in the fight against respiratory syncytial virus (RSV).
Helping to Battle a Global Killer
Worldwide, RSV accounts for 160,000 deaths annually and there is no vaccine currently available. Immunovaccine is doing important work alongside the Canadian Center for Vaccinology at Dalhousie University to create a protection against this infectious disease. In April, the company announced that 100% of older adults vaccinated in the 25-microgram dose cohort with DPX-RSV maintained antigen-specific immune responses one year later. Creating an immune response that lasted one year with a notably smaller dose turned heads.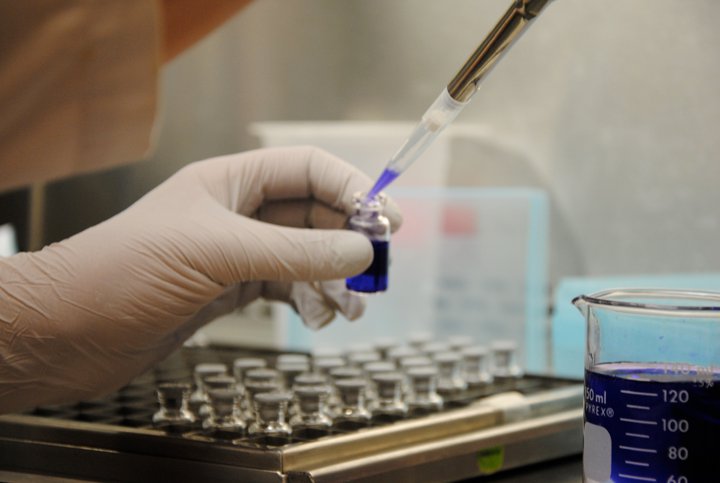 ---
---
"We believe that the strength and duration of this immune response, particularly from a peptide epitope vaccine, is truly groundbreaking," Ors said. "We have long since maintained that, to effectively deal with complex diseases such as RSV, we need to pursue a novel target and a delivery formulation that is reliable and impactful. We believe that this DPX-RSV data validates this approach, and are hopeful that our vaccine candidate may offer those who suffer from RSV an option that goes beyond what can be accomplished with other vaccines in development."
Immunovaccine believes that the DepoVax platform can offer a rapid and strong response with a single dose and the patient data supports this claim.
"RSV is a difficult disease to tackle," Ors added. "We believe that getting different – and potentially positive results will require different and innovative approaches. The combination of DepoVax and our new target represent what we believe to be a promising avenue that we are developing in our ongoing clinical program for our lead infectious disease candidate, DPX-RSV."
Immunovaccine's unique approach, which could separate it from current therapies, is its targeting of the SH antigen, which may provide additional immunogenic benefits over traditional approaches for high risk populations, including infants and the elderly. The company's Phase 1dose-escalation trial results show the longevity in the antibody response, which is encouraging in a disease that accounts for 64 million cases across the world. The DepoVax platform continues to show positive results addressing unmet medical needs and this is true again in its potential impact in the fight against ovarian cancer.
An Important Role in Combating Ovarian Cancer
Ovarian cancer ranks fifth in cancer deaths among women and Immunovaccine has multiple studies targeting this form of cancer. A Phase 1b study, a triple combination study with Incyte, of DPX-Survivac in combination with Epacadostat and low-dose cyclophosphamide is showing positive results. Investigators are evaluating patients over a 12-month treatment cycle, collecting biopsy and blood samples before and after treatment along with repetitive scans.
The Phase 1b company-sponsored clinical trial is a single-arm, open-label study of patients who have been diagnosed with platinum-resistant and sensitive ovarian cancer, and who have completed first-line treatment with measurable disease. During the interim analysis, three of four patients exhibited stable disease, while a fourth patient continued to progress and discontinued the trial. In addition, T-cell activity was increased in three out of four patients and the longest patient in the trial saw signs of tumor shrinkage.
"This readout, while from a limited number of patients, is important as it marks the first time DPX-Survivac has been tested in active progressive disease, where we can formally look at its impact on tumor progression and the tumor microenvironment, as well as assess potential clinical benefit," said Marianne Stanford, PhD, Vice President, Research, at Immunovaccine. "The data set thus far has provided a preliminary indication of DPX-Survivac's ability to induce T-cell infiltration in the tumor micro-environment. We are very encouraged by this information, and we look forward to the next opportunity to analyze the data and their related implications for this clinical program."
Immunovaccine's clinical study at the Princess Margaret Cancer Centre, a top five international cancer research leader, is so important to the cancer care community because of its novel approach that could lead indicate a sustained immune response for high-risk ovarian cancer. DPX-Survivac received Fast Track designation by the FDA as well as orphan drug status for those with ovarian, fallopian tube, and peritoneal cancer.
"Research has shown that ovarian cancer can be positively impacted by the activation of T cells - the hallmark of our DPX-Survivac mechanism of action," Ors said in April. "We believe that DPX-Survivac is uniquely positioned to be the enabling agent of choice, with a novel, clinically demonstrated ability to generate relevant, sustained immune responses. The initiation of this trial will mark the next stage of development for an exciting triple-combination therapeutic approach."
This combination therapy study is funded by Merck (MRK) and will enroll 42 subjects with advanced epithelial ovarian, fallopian tube or primary peritoneal cancer. Immunovaccine is contributing its product candidate as well as a related portion of analytical assays. DPX- Survivac will target survivin, the smallest member of the Inhibitor of apoptosis family of proteins, present in more than 20 types of solid tumor and hematologic cancers.
Immunovaccine is an important company in the immuno-oncology space because they are treating cancer and other diseases like no one else has before. As researchers around the world race to find cures and make progress in cancer research, many hospitals and leading research center are looking to collaborate with Immunovaccine because of the platform's success and distinctive approach.
---
In the interest of full disclosure, we call the reader's attention to the fact that Equities.com, Inc. is compensated by the companies profiled in the Spotlight Companies section. The purpose of these profiles is to provide awareness of these companies to investors in the micro, small-cap and growth equity community and should not in any way be considered as a recommendation to buy, sell or hold these securities. Equities.com is not a registered broker dealer, investment advisor, financial analyst, investment banker or other investment professional. We are a publisher of original and third party news and information. All profiles are based on information that is available to the public. The information contained herein should not be considered to be complete and is not guaranteed by Equities.com to be free from misstatement or errors. The views expressed are our own and not intended to be the basis for any investment decision. Readers are reminded to do their own due diligence when researching any companies mentioned on this website. Always bear in mind that investing in early-stage companies is risky and you are encouraged to only invest an amount that you can afford to lose completely without any change in your lifestyle. Equities has been compensated with cash, common shares and/or warrants for market awareness services provided.

DISCLOSURE: The views and opinions expressed in this article are those of the authors, and do not represent the views of equities.com. Readers should not consider statements made by the author as formal recommendations and should consult their financial advisor before making any investment decisions. To read our full disclosure, please go to: http://www.equities.com/disclaimer