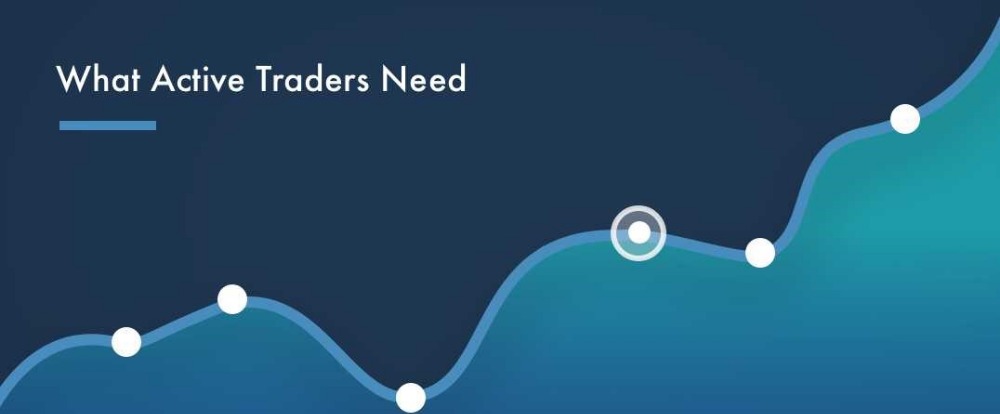 The plight of active traders today
The saying "one size fits all, really does not fit at all" can be best applied to the online stock trader market. More than 90% of total retail trading volume in the US stock market comes from active traders' investors – individuals who trade more than 3 times a month. Most active traders are in a relentless pursuit to gain an edge in the market. What makes a trader better is a better set of trading tools, better community and better content.
Every trader is different. Every trader thinks and comprehends the market differently. Every trader consumes trading insights differently and ultimately buys and sells differently. The sheer diversity of trader needs poses a massive challenge for existing broker apps that are unable to deliver the choice that the active trader needs. Traders have traditionally looked at online brokers to offer them a fitting trading platform but with no good answer. Despite active traders being the primary source of revenue for brokers, this is a community that has been mostly underserved
Today's brokers have no answer
The legacy boxed brokers like Interactive Brokers, TD, E*Trade, Charles Schwab and Fidelity generally service a broader population, with a single-price, one-size-fits-all offering. Providing the same experience for an occasional trader and someone who trades 30 times a month trader is impossible. A few incumbents like Robinhood today (and Zecco earlier) have spent hundreds of millions to attract young customers by offering "freemium" commission plans to their mobile apps.
Despite massive technological advancement, brokers have failed to deliver on the customization and value that traders need. particularly those that invest frequently. Traditional brokers continue to think, operate and offer vertical myopic products. Brokers continue to flood the market with confusing price discounts when the most active segment is demanding quality and edge, and not just price.
Developers have the answer
Source: Tradier
Tradier was built with the primary mission of reclaiming trading from the legacy brokers and opening it up to developers and thousands of other products that need access to capital markets. Tradier built its own proprietary, multi-tenant trading technology that opens the brokerage capabilities that were locked inside brokerage firms and translates them into simple APIs that any developer can adopt.
Due to the pressing and growing demand from active traders for differentiating products, innovators and developers have used the Tradier API to build and offer an extensive list of applications. Using the APIs, trading, which was once locked within the four walls of the legacy brokers, became accessible for everyone to innovate. Any developer or firm can now enable trading through Tradier rapidly. You can now build an Active Trading platform or a Digital Advisor (Robo) instantly without having to worry about massive operations, infrastructure and huge capital. What used to take two years can now be done in weeks or months.
Today, Tradier has over 100 connected platforms that are providing services to active traders and investors globally, trading millions of shares and contracts. Tradier connects platforms that offer a superior active trading experience at a pace of innovation that is unmatched by the incumbent brokers. Tradier fields tens of millions of API calls from partners and developers and has become default way to launch trading products in the market.
The Tradier model falls in line with Stripe and Twilio, who have also adopted a "API Strategy of Enablement" to power as value ecosystem.
Tradier is a pioneered large ecosystem of platforms that empowers active traders with dynamic choice, personalized trading interfaces and speed that investors deserve. The financial markets are fast becoming an open, vibrant, and diverse ecosystem and Tradier has been crucial in leading the charge to unbundle them.
---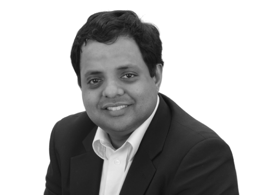 Dan Raju is Co-founder, Chairman of the Board and CEO of Tradier
Dan's keen insight and leadership is a key driving force behind Tradier. Through his experience with retail and brokerage technology he is no stranger to pushing boundaries and fostering innovation.