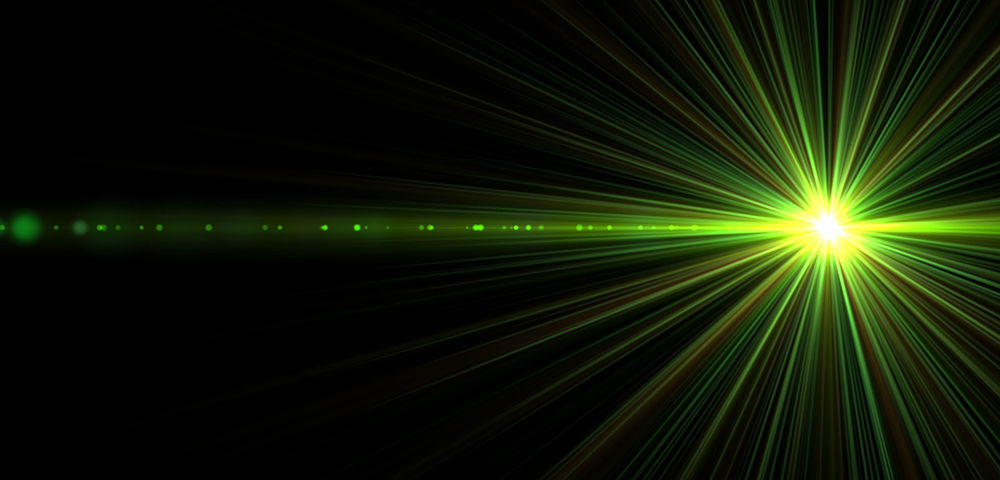 This is Part 4 of our featured cannabis coverage program. Be sure to read the rest of our features here:
---
In the current investment landscape, cryptocurrency, blockchain and cannabis have become the dominant themes for emerging growth opportunities. While each has its own respective growing pains to deal with, the crossroad of where the Green Rush of the legalized cannabis industry and the blockchain/cryptocurrency boom intersect has become one of the most compelling developments of the financial markets in decades.
Putting that into perspective, the global cannabis market is projected to reach $63 billion by 2024, positioning it to potentially overtake the cigarette market, currently $77 billion, in the not-so-distant future. Moreover, Canada this week became the first G7 nation to legalize cannabis, opening a path for new innovative technologies to transform the industry to become more efficient and effective. Blockchain, artificial intelligence and cryptocurrency are each respectively modernizing legacy processes and systems—and in some cases, developing entirely new ones—within cannabis amid a stringent legal backdrop.
One of the systems in need of urgent change is the banking side of the cannabis industry, where business owners are barred from holding a federally chartered account because cannabis is still illegal. This prevents entrepreneurs and consumers from utilizing basic banking functions such as credit cards.
Reducing Cannabis Cash with Cryptocurrency and Rapid Transactions on the Blockchain
For an illustration of the nightmare federal regulations have created for legal cannabis business owners, look toward Salem, Oregon. Every February since the state allowed recreational use, cannabis retailers must deliver their 25% tax on cannabis sales in cash to a guarded, bulletproof location. The respective revenue departments for Colorado and Washington state both use a similar cash-transit method but are understandably tight-lipped on the exact details of the process as it makes for a highly dangerous situation.
While state government's have found ways to ensure their share of the cannabis boom, this still leaves cannabis business owners with the task of guarding millions of dollars in bills.
One proposed solution to alleviate this frustrating and dangerous situation for businesses and consumers in the cannabis sector is to circumvent the traditional banking system altogether. Not only can blockchain and cryptocurrency applications offer this unbanked industry an immediate reduction in loose cash, but also provide liquidity, transparency, simplicity regarding internal and external audits and even offer an avenue for loans to grow a business.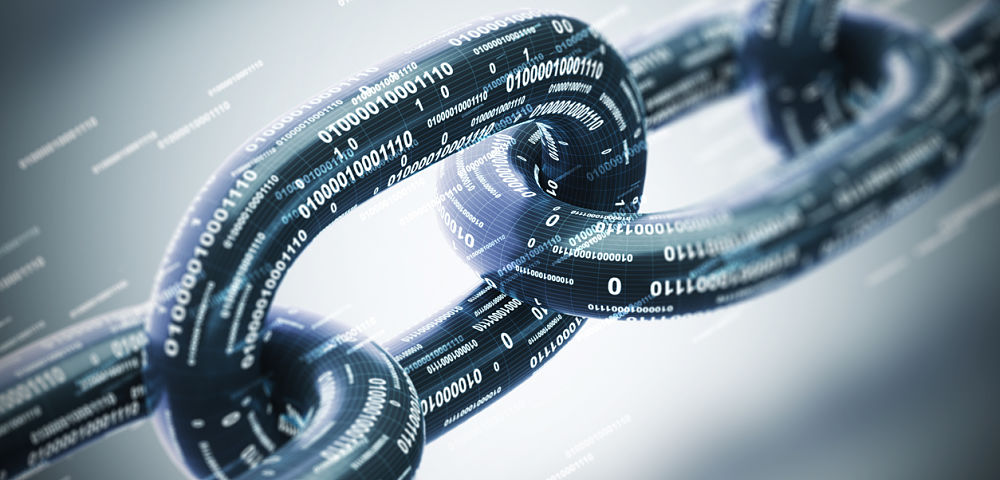 Recently, one company, Alt Thirty Six, has made news with its digital payment platform specifically designed for the cannabis industry. The company's blockchain technology platform allows for immediate and secure payment transactions taking less than one second to process, eliminating the risk typically associated with cryptocurrency transactions and market volatility.
Alt Thirty Six exclusively employs the cryptocurrency Dash because of its instant transaction speed and low network transaction cost. Recently, the company linked up with the cannabis business-to-business wholesale marketplace, CannTrade, in a strategic step toward a true cashless alternative. Specifically, the partnership allows CannTrade's more than 400 cannabis businesses a simple, digital payment solution. In May, Alt Thirty Six bolstered their payment platform by partnering with WebJoint, a cannabis software technology provider. The two companies merged their technology systems together, potentially connecting WebJoint's more than 200 point of sale cannabis clients.
Another company also working to bridge the gap between cryptocurrency, blockchain and cannabis is Singlepoint, Inc. (SING), which has a cryptocurrency point of sale payment platform tailor-made for the cannabis industry. The system can be operated from any web-enabled terminal available at checkout, from a cell phone, to a tablet, or a PC.
SinglePoint's paltform also provides full-service merchant management to track sales and cash-flow. In addition, the system can be easily integrated with other frameworks to add additional forms of payment like cryptocurrencies specifically designed for the cannabis industry such as Potcoin or Hempcoin.
All told, the World Economic Forum predicts that 10% of all GDP will be stored on the blockchain by 2025, which suggests that companies like Alt Thirty Six and SinglePoint could dramatically reduce or eradicate the need for intermediaries like banks in the cannabis industry simply by using the decentralized ledger system combined with cryptocurrency.
However, another use for blockchain within the cannabis industry could be even more vital.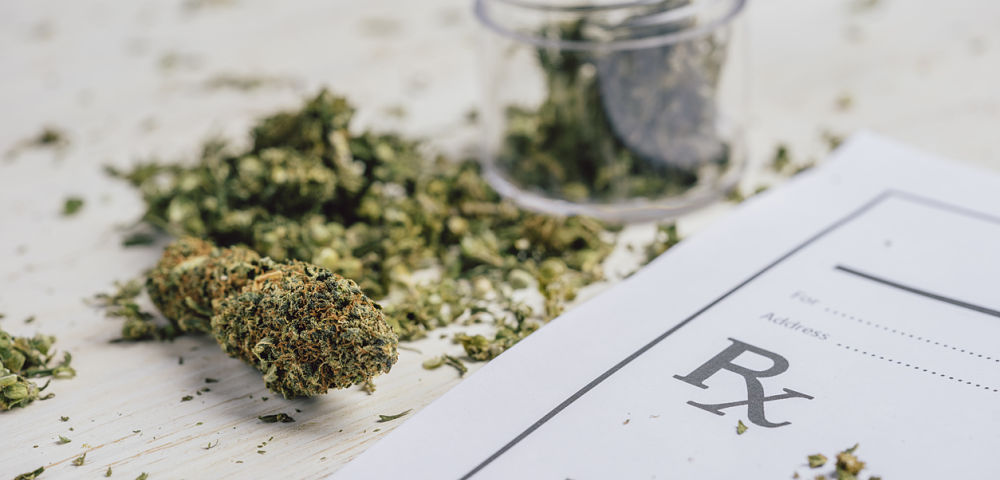 Using Blockchain to Improve Cannabis Audits, Product Integrity and Supply Chain Management
Blockchain technology has serious potential to add instrumental oversight of quality control, project supply and demand, provide transparent record keeping for regulatory audits and even improving efficiencies in operations. The technology's ability to keep immutable records makes it possible to build databases tracking a plant all the way down the supply chain (seed to sale) guaranteed to be accurate.
While the buzz around blockchain has reached a fevered pitch this year, the idea that a decentralized ledger system could be a boon to the cannabis industry has been around for some time. Notably, in 2017, IBM submitted a paper to the government in British Columbia titled: "Blockchain: An Irrefutable Chain of Custody Audit for the Seed to Sale of Cannabis in BC."
IBM, one of America's most innovative blue-chip companies, proposed that blockchain could act as an immutable and transparent trust mechanism to track the complex source and sale of cannabis across the province. The company described blockchain as having disruptive speed, improved reconciliation and advanced auditability. Plus, the ledger would be much safer from cyber attacks and updated in real time.
This advanced, versatile and transparent solution sits in contrast with Franwell's Metrc. Metrc is a government-designed regulatory compliance system currently used in Colorado, California, Oregon, Nevada and other legal medical cannabis states across the country. The Metrc system uses radio frequency identification tags ("RFID") to track cannabis products. The drawback with Metrc is that it is labor-intensive, requiring licensees and regulators to document compliant transfers.
Switching from the Metrc to blockchain would alleviate the need for excessive paperwork as processes are streamlined because members of the ledger can verify the accuracy of a label or information immediately. For example, Walmart famously employed blockchain technology to reduce the time to track and trace a mango from six days to two seconds. If a blockchain-based system was employed, regulators would potentially gain a streamlined audit tool to help ensure that customers are receiving the safest and highest quality products. Ultimately, blockchain can improve the overall integrity of the track and trace system, and minimize the time it takes for the product to get from seed to sale.
Emerald Health Therapeutics, Inc. (EMH:CA) is one company in the cannabis sector that believes it can shift the paradigm. In late January, Emerald Health and DMG Blockchain Solutions Inc. completed an LOI to form a joint venture called CannaChain Technologies. This new venture would be entirely focused on building out a blockchain-based supply chain management system and e-commerce market for the cannabis industry.
According to the company press, CannaChain's supply chain management system platform will provide assurances for end consumers about where a cannabis product's origins and its journey into the hands of the customer along with a host of other data. In addition, the platform will also assist in ensuring adherence to Health Canada reporting requirements.
With the potential of blockchain's fundamental transparency, efficiency and integrity, cannabis could see a level of inspection that any compliance officer or regulatory commission would easily accept. An ever more optimistic view of blockchain is that it is more than just a disruptor, but a catalyst that ends cannabis prohibition.
Yet, blockchain is not the only technological development that is transforming the cannabis industry. Integrated artificial intelligence is helping growers automate many aspects of growing and optimizing aspects of cultivation that were not previously possible.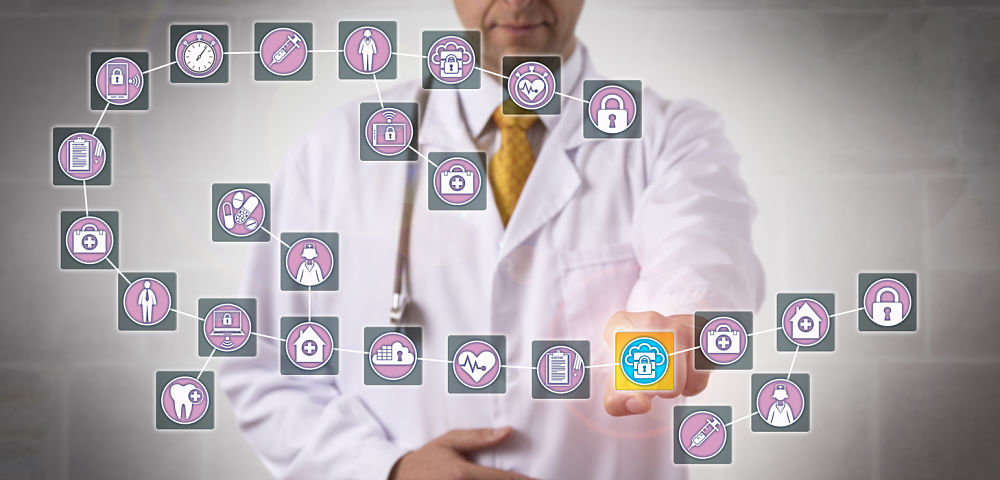 Artificial Intelligence and Machine Learning are Advancing Cannabis Farming and Patient Outcomes
Artificial Intelligence is changing the way agronomists and farmers work with cannabis, while machine learning is now able to help consumers select the precise strain for a given ailment.
To clarify, artificial intelligence is a machine or robotic mechanism performing functions similar to a human being; whereas, machine learning is artificial intelligence compounded at an enormous rate. For example, automated and artificially intelligent systems can monitor the Light PAR and spectrum level in a greenhouse, but machine learning will calculate what a grower needs to do to optimize the business for maximum production.
Motorleaf is one company operating in the agricultural industry using machine learning and artificial intelligence to improve yield outputs, increasing profit margins and directly connecting growers to their plants through actionable data insights. The company has empirically been able to employ artificial intelligence and proprietary algorithms to cut yield prediction rates in half. Motorleaf's Agronomist AI software can be engineered with their HEART System to essentially manage an entire greenhouse through wireless devices and sensors that can predict disease, reduce waste and water usage and analyze chemical makeup. Similarly, the Colorado-based Grownetics is merging big data and machine learning to increase strain yield and strengthen eco-friendly farming systems. Essentially, Grownetics is looking to help growers increase yield with less resources.
Once the product is in the dispensary, artificial intelligence can be used to select the right cannabis strain. Potbot's proprietary AI reads through peer-reviewed medical journals and studies to pair a particular malady with the best suited strain. Then, the app locates a nearby dispensary or can set up an appointment with a cannabis clinic.
This level of customized treatment is so crucial as cannabis is a notoriously unpredictable substance for dosing as the effects can vary from person to person. As a result, artificial intelligence and big data can help scientifically mitigate dosing issues with a personalized approach.
Comparatively, Global Cannabis Applications Corp. or "GCAC" (CSE:APP)(FUAPF) is pairing artificial intelligence with blockchain technology within their Citizen Green platform. GCAC agglomerates anecdotal data from its mobile applications, CannaLife and Prescriptii, and then outputs the data into a clinical standardized model. Both apps are embedded with the AI guide, Sanna, which helps users evaluate their experience and offer data-driven recommendations. The overall purpose of the cooperative Citizen Green community is to accelerate the green-lighting of cannabis studies and expansion through artificial intelligence and secure that behind blockchain protocol.
The Future of Cannabis
As Equities has covered during the course of this program, the emerging legalized cannabis industry is rapidly modernizing on a variety of fronts, creating an unparalleled growth opportunity—even more so when compounded with other innovative trends such as the advent of blockchain, proliferation of big data applications and continued shift toward online consumerism.
The cannabis industry represents a massive market opportunity that could reach $75 billion by 2030 and public momentum continues to build. More and more states are seeing a concerted effort from constituents and legislators to legalize cannabis, bring in much needed revenue and shift the tide towards more therapeutic-based research. From a regulatory and legislative standpoint, shifting political winds would suggest the gray areas that have hamstrung the industry's growth—most notably the antiquated federal policy and Schedule I designation—will be addressed sooner rather than later.
All these tailwinds, when factored together, make for a strong case that the legalized cannabis sector is still in the very early stages of a revolutionary growth cycle.
Cannabis Companies in the Spotlight (Sponsors)
Lexaria Bioscience Corp. (LXX:CNX): The company develops and out-licenses disruptive delivery technology that promotes healthier ingestion methods, lower overall dosing and higher effectiveness of lipophilic active molecules. Lexaria has multiple patents pending in more than 40 countries around the world, and has patents granted in the U.S. and Australia for utilization of its DehydraTECH™ delivery technology. In recent weeks, Lexaria announced new key licensing agreements with Nuka Enterprises LLC, maker of 1906 brand cannabis chocolates and other edibles, and GP Holdings LLC, a THC beverage contract manufacturer in California. Lexaria also said it achieved a significant breakthrough in its alternative nicotine delivery technology based on DehydraTECH™ with positive topline results upon completion of its first ingestible nicotine in vivo (animal) absorption study. In addition, the company has commenced a clinical study in Europe to evaluate the cardiovascular and cognitive health effects of its high absorption TurboCBD™ capsules.
For more information on Lexaria Bioscience Corp., visit https://www.lexariabioscience.com/
Global Cannabis Applications Corp. (FUAPF): GCAC is a global leader in designing, developing, marketing and acquiring innovative data technologies for the cannabis industry. The Citizen Green platform, which is based on technologies such as blockchain and artificial intelligence, is the world's first end-to-end (patient to regulator) medical cannabis data solution. The Citizen Green Community is a trusted source for medical cannabis knowledge, for patients, regulators and cannabis companies. The Citizen Green token economy will enable GCAC to reward users and organizations for sharing their medical data, experience and procedures. In April, GCAC signed a Collaboration Agreement with the Foundation of Cannabis Unified Standards (FOCUS) to establish legal cannabis programs in emerging markets and increase patient efficacy data supply, with the ultimate goal of improving health and safety. GCAC also recently signed an MOU with One System One Solution (OS2) to create a sustainable supply chain and ecosystem for the cannabis industry, combining its resources to provide software and services comprising a total solution for cultivators, distributors, medical patients, practitioners and regulators. Most recently, the company announced that it would be accompanying a Lithuanian trade mission to China to showcase the Citizen Green Platform at the Beijing International Fair for Trade in Services and the 2018 China E-Commerce Convention also in Beijing.
For more information on GCAC and to read the white paper the Citizen Green technology platform and token economy, visit http://cannappscorp.com/