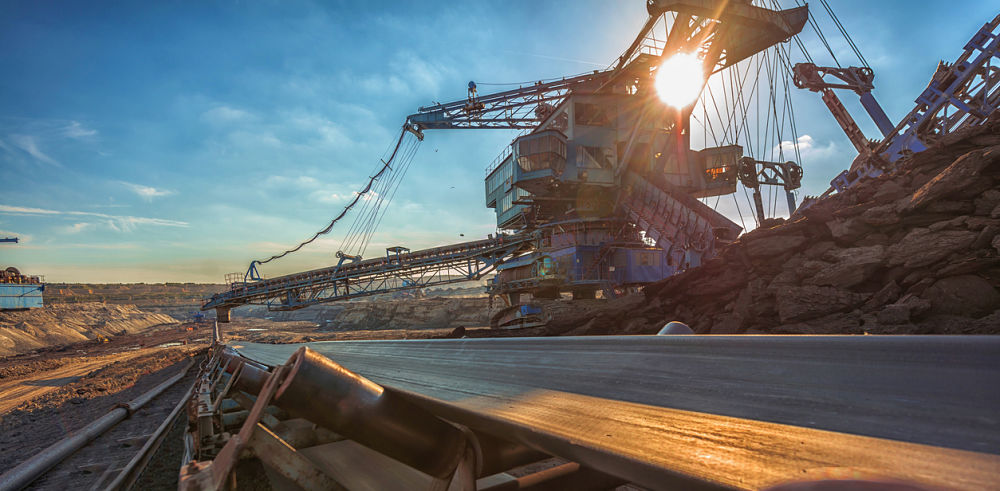 With precious metal mining dating back to before the Battle of Little Big Horn, Montana has a rich history of gold production as one of the more prolific states in the nation. There's a reason, after all, that Montana has the nickname of "The Treasure State." A century and a half ago, placer mining was the dominant practice across several regions, including Helena and Butte, where gold was discovered in 1864, mined for decades and is seeing a resurgence in exploration today.
There is reason to be optimistic about the future of mining in Montana due to the lack of mining to any significant depth historically in most mining camps. The reasoning back then was simple: economics. Mining below the water table was challenging and expensive, resulting in miners choosing to migrate to other gold regions. The gold, silver, copper and other valuable metals they left behind are now the focus of companies like Winston Gold Mining (WGC:CNX)(WGMCF), whose team is in the process of proving the resources still in the ground with the goal of low cost, profitable mining operations using modern technologies in the near-term.
Winston's flagship properties are the Winston Gold project near Helena, Montana, as well as the Gold Ridge project, near Willcox, Arizona, which was acquired in October. The initial focus of management is the eponymous project in Montana, which has strong historical production at shallow depths through two past producing mines (Custer and Edna) and over 46,000 meters of drilling supporting the potential for a large underlying high-grade discovery.
Only Scratching the Surface
The 205-acre Winston Gold project is 18 miles southeast of Helena and only two miles outside of the community of Winston, providing all the infrastructure necessary for mining operations, such as electricity, highway access, skilled labor, etc. in a mining-friendly jurisdiction. 100,000 ounces of gold have been produced at the host mining district from only 150,000 tons of ore averaging a stunning 22.8 grams per ton gold. To the point of lack of mining depth, this high-grade gold was mined nearly exclusively from the surface to only 400 feet below.
To give just a bit of perspective, consider the 2,000-foot deep open pit Golden Sunlight Mine of Barrick Gold (ABX)(ABX:CA) in Jefferson County, which is about an hour to the southwest of Winston's property. Barrick acquired the mine as part of its buyout of Placer Dome, Inc. for $10.4 billion in 2005. While not apples-to-apples (Barrick's mine is open pit, low-grade, microscopic gold versus high-grade, underground at Winston), the comparison serves the purpose to demonstrate mineralization that is characteristic of gold mines in the area and, most generally, worldwide.
High-Grade, Low Tonnage Model
Winston Gold holds a massive data set for its Montana property detailing over $12 million in historic exploration expenditures and more than 600 drill holes. Broadly, the information shows that the Custer Mine was a major contributor to historic production in the district through continuous shallow mining across nearly half a mile (2,400 feet) of the Custer Vein. Data further shows that both the Custer Vein and the Edna Vein remain open at depth and strike.
Winston management, including the mine rehab expert Mike Gunsinger, who, amongst other things, brought the Renabi Gold Mine back to production before it was eventually sold to Barrick, believes that Custer Vein mineralization could be at least 500 feet deeper than the 400-feet that was mined previously.
Intercepts from historic drilling on the project show gold cuts including 55.8 g/t over 20 feet, 16.7 g/t over 5 feet, 97.66 g/t over 2 feet and 89.7 g/t over 2 feet, to mention a few. In the first phase of a recent Winston drill program, intercepts from holes drill near the old Custer Mine shaft were 18.86 g/t gold over 4.4 feet and 4.5 feet grading 16.11 g/t gold, reinforcing historic exploration that showed high-grade gold.
---
---
Analysis of historic data in combination with new drilling has identified two high grade veins, called the Parallel and Block 93 veins. The Parallel is so-named because it tracks alongside the existing Custer vein about 100 feet to the south. Be it by accident or design, drilling of the Parallel vein confirmed existence of the Block 93 vein.
Upon releasing the results at the end of March, CEO Murray Nye said, "These new results show that the Block 93 vein has significant vertical and horizontal extent," which speaks to management's contention that there is gold in the ground both further out and deeper than what was previously mined. Nye added that more drilling was needed to confirm the nature of the veins with respect to the existing veins.
In the adjacent image, it is clear the trajectories of the Parallel Vein (in red) and the Edna West Vein (in brown) could indicate an intersection of the two, which would be an ideal circumstance for Winston's future mining plans.
As it were, a total of six new holes were most recently drilled and successfully met their purpose of extending the strike length of the Block 93 vein structure. In addition to hitting gold in the footwall and hanging wall above the Block 93 vein, these intercepts also showed silver mineralization, ranging as high as 97.71 g/t.
With the phase 1 drill program completed, Winston is preparing for phase 2 and phase 3 drill programs to continue to outline the lateral and vertical extend of the existing and new veins. These drill programs will set the stage for Winston to best determine how to access the four identified high-grade veins for underground exploration and bulk sampling.
Nye says that his company intends to capitalize on what is called a Small Miner's Permit, which allows for, as the name implies, small amounts of production while exploration is ongoing at a project with the goal of transitioning into a commercial mine. The high-grade gold is a key as it means fewer tons of ore need to be extracted and processed to deliver working capital. This will allow Winston to advance the project for a fraction of the typical exploration and capital costs, ultimately minimizing shareholder dilution or running up corporate debt.
Right Timing
Gold prices have dipped a bit lately due to lack of fear of global instability. In fact, things on the financial and geopolitical landscape are about as smooth worldwide as they have been in years. Be that as it may, gold is trading at much higher levels than it was late in 2015, signaling that the precious metals sector could be in the early stages of an upward cycle after more than four years of downtrending.
Led by seasoned vets that have brought mines back into production before, the timing for Winston couldn't be much better as investors are once again looking at gold as an investment with stabilized prices just as much as the traditional view as a safe haven asset. These investment theses should continue to support prices going forward. Winston is confident that it can produce profitably under its model at current prices and with $600+ per ounce to the record high set in 2011, everything else is icing on the cake.
---
In the interest of full disclosure, we call the reader's attention to the fact that Equities.com, Inc. is compensated by the companies profiled in the Spotlight Companies section. The purpose of these profiles is to provide awareness of these companies to investors in the micro, small-cap and growth equity community and should not in any way be considered as a recommendation to buy, sell or hold these securities. Equities.com is not a registered broker dealer, investment advisor, financial analyst, investment banker or other investment professional. We are a publisher of original and third party news and information. All profiles are based on information that is available to the public. The information contained herein should not be considered to be complete and is not guaranteed by Equities.com to be free from misstatement or errors. The views expressed are our own and not intended to be the basis for any investment decision. Readers are reminded to do their own due diligence when researching any companies mentioned on this website. Always bear in mind that investing in early-stage companies is risky and you are encouraged to only invest an amount that you can afford to lose completely without any change in your lifestyle. Equities has been compensated with cash, common shares and/or warrants for market awareness services provided.

DISCLOSURE: The views and opinions expressed in this article are those of the authors, and do not represent the views of equities.com. Readers should not consider statements made by the author as formal recommendations and should consult their financial advisor before making any investment decisions. To read our full disclosure, please go to: http://www.equities.com/disclaimer