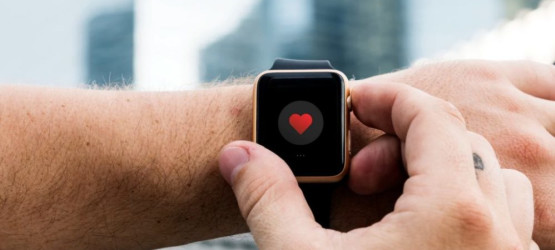 Disruptive, groundbreaking, transformative and related adjectives have long been part of the investing lexicon. Those words have a place in the healthcare sector, particularly in the biotechnology space.
Over the years, scores of biotechnology companies of varying sizes have broken new ground in treating diseases including Alzheimer's, cancer, diabetes, hepatitis and Parkinson's, among others. Today, many of those markets remain growing, lucrative and profitable. However, there is an increasing number of unmet medical needs that many large-cap biotechnology companies are only slightly involved with or not participating in at all, at least not yet.
Some of these markets could prove to be massive in the years ahead with industry analysts and researchers forecasting some jaw-dropping compound annual growth rates (CAGRs). The market for peanut allergies, one of the most common food-related allergies, is a prime example. Symptoms range from minor (itchiness, sneezing and swelling) to severe cases involving cardiac arrest and potentially fatal anaphylaxis.
To this point, the Food and Drug Administration (FDA) and the European Medicines Agency have not officially approved treatments for peanut allergies.
Inside The Opportunity
Earlier this year, shares of Aimmune Therapeutics Inc (AIMT) rallied after the company said its Phase 3 PALISADE efficacy trial of AR101 met the primary endpoint. That treatment has Breakthrough Therapy Designation for peanut-allergic patients ages 4–17, according to Aimmune.
Past attempts at treating food allergies have usually been given to patients via injection, but if approved by the FDA, Aimmune's treatment would be the first to be administered orally.
"Aimmune's biologic drug, AR-101, aims to expose patients to controlled doses of peanut protein," reports Xconomy. "The company developed a proprietary mix of the protein and pharmaceutical-grade ingredients that comes in a capsule or a packet that can be opened and mixed with food."1
As the chart below confirms, there is a growing need to treat food-related allergies
Another New Frontier
Another example of an unmet medical need is nonalcoholic steatohepatitis (NASH). The global market for NASH is potentially huge. By some estimates, that market, in revenue terms, was just $729 million in 2016 but could grow at a compound annual growth rate of 46.1% through 2025.2
Madrigal Pharmaceuticals, Inc. (MDGL) is one of the companies working on a NASH treatment. The company's MGL-3196 recently showed encouraging results in a Phase II clinical trial. There are large- and mega-cap players involved in the NASH space, stoking speculation that some of those companies could partner with or acquire smaller companies.
Some market observers believe "investors with tolerance for risk could do well to buy shares in several small-cap and micro-cap companies with promising NASH drugs in early development," reports Reuters.3
The expected CAGR for the NASH market is stunning.