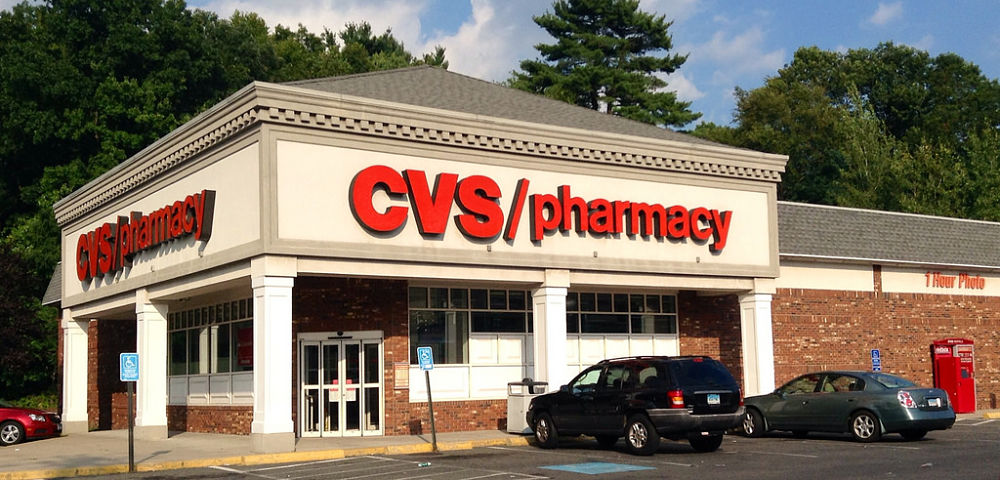 CVS Health Corp CVS the retail and pharmacy giant saw its stock post a second consecutive day of gains on Friday on the back of a report that the Department of Justice will not challenge their merger with Aetna Inc. AET.
The largest Drugstore chain and pharmacy benefits manager in the US boasts 9,800 retail locations and more than 1,100 walk-in medical clinics nationwide and 94 million plan members. In December 2017, CVS announced that it intends to purchase health insurer Aetna in a deal valued at $69 billion which could potentially change the shape of the entire health industry in the U.S.
Citing trade publication Reorg Research, Bloomberg reported that the Department of Justice does not plan to challenge the controversial merger. There are fears that the Department of Justice could challenge the multi-billion dollar deal as it did with AT&T's purchase of media giant Time Warner. However, it now looks as though the deal will continue unchallenged by the DoJ, paving the way for one of the biggest mergers of recent years.
On Wednesday, CVS Health Corporation announced that its board of directors approved a quarterly dividend of $0.50 per share on the corporation's common stock. The dividend announcement sent CVS stock immediately lower, down from $68.24 to $67.48. The DoJ merger acceptance talk, which both CVS and Aetna have refused to comment on, sent CVS stock up to $69.24. A small bout of profit taking saw the stock price fall to $67.99, before a late rally on Friday saw CVS stock close at $68.63, a gain of 0.96% for the day. The other party in the merger, Aetna, saw its stock rise from $187.58 to close at $191.86 on the news.
Also breaking this week concerning CVS was news that the company, founded in 1963 and headquartered in Rhode Island, was hit with another civil lawsuit this week.The lawsuit filed by the science advocacy organization Center for Inquiry (CFI) in Washington, D.C.'s Superior Court, alleges that the retail and pharmacy chain has defrauded the public by implying its homeopathic remedies which are sold at its stores and online are every bit as effective for treating illness as FDA-approved, over-the-counter drugs.
Pharmaceutical liability is big business in the United States. Legal firm Matthew L. Sharp, who represents individuals and their families who are harmed by defective or unsafe medications, have secured payouts in excess of $100,000,000 in verdicts against drug manufacturers and distributors and so CVS will be taking the latest law suit seriously. However, CVS are no strangers to legal action and are currently being sued for accidently revealing the HIV status of 6000 customers. Despite the ongoing lawsuits, should the merger with Aetna proceed, CVS looks set to secure its dominance in the U.S market.