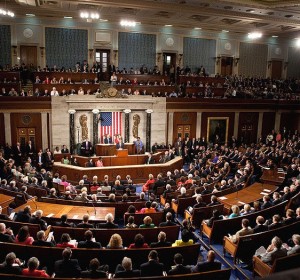 Do monstrous buying opportunities just sit there until everyone gets a chance to jump on board ?
Still no investor concern about default, or for that matter a downgrade in the U.S. credit rating, which some think is likely.
This market's resilience is remarkable ! It's refusal to decline should be a monstrous BUY signal.
All we need for a 500-700 Dow-point surge is a few words from Washington – or is that a little too pat ?
Brooksie's Daily Stock Market blog: An edge before the market opens.
Wednesday, July 27, 2011
DJIA: 12,501.30
S&P 500: 1331.94
Nasdaq Comp.: 2839.71
Russell 2000: 824.83
I feel a responsibility to be a pain in the butt here and urge caution, not because the market is in a free-fall (which I'd prefer under these circumstances), but because no one seems to be worried about default, or the "unknown" consequences of a credit downgrade.
While I expect default to be averted, I see risk of a plunge in prices either in face of rising angst in coming days, or even after an announcement of a "deal."
What I find discouraging is our government with its composition now is dysfunctional. Very little can get done for political reasons.
What does that mean for investors ?
The divisiveness in our government will weigh on the market, contribute to volatility and a tempering of CONFIDENCE in the present and future. Too much ideological venom.
I have been unable to confirm the following, but if true we have the potential for a breakthrough for resolving the deadlock in Congress insofar as the Tea Party Republicans are concerned. A comment by Senate Majority Leader, Harry Reid at a press conference yesterday suggests Grover Norquist has endorsed his the plan for a deficit reduction/debt ceiling increase.
Essentially, the House Tea Party Republicans march to Norquist's drumbeat, having signed a pledge never to vote for a tax increase. While Reid's plan does not include an increase in taxes, the Tea Party has been adamant about only supporting a short-term debt-ceiling increase. If it is true Norquist has given Reid's plan his blessing, the Tea Party may be willing to accept an extension of the debt ceiling until after the 2012 elections (Obama's position), paving the way to compromise.
His press conference was telecast as an inset on the channel carrying the live action on the floor of the U.S. House. Democrats are expected to introduce a bill in the Senate and Republicans in the House today or tomorrow.
"Super Congress" (also referred to as the Super Committee) - the next HEADLINE ?
I mentioned it in Monday's blog. It would be comprised of 12 members from both chambers and both parties, under a plan submitted by Reid and McConnell designed to fast-track legislation to lift the debt ceiling and deal with deficit reduction. The Tea Party is against this, as well.
Recent Headlines :
"Ugly ! Nevertheless, the Outlook Can Change Quickly" (June 20 – DJIA 12,004)
"No Time For Napping" – (June 21 DJIA: 12,080)
"No Hope in Sight ? Don't Bet on IT ! Prepare for Opportunity" - (June 22, DJIA: 12,190)
"Countdown to Opportunity – Start Preparing !" - (June 23 DJIA 12,109)
" BIG Money Nibbling – Stocks Beginning to Look Attractive – Negatives can Vanish" (June 24 DJIA:
12.050)
"Institutions Showing Interest – Not Reaching Yet" (June 27 DJIA: 11,934)
"Will Q2 Earnings Reports and Congressional Action on Debt Ceiling" (June 28 DJIA 12,043)
" Don't Buy News on Greek Vote – Spike to Be Short-Lived" (June 29 DJIA: 12,188)
"Again: Debt Ceiling Approval and Q2 Earnings Catalysts" (June 30 DJIA: 12,261)
"Enjoy the Fourth ! Prepare for Fireworks in Weeks Following" (July 1 DJIA: 12,414)
"Did Someone Blink ?" (July 5 DJIA 12,582)
"A Pause is Needed Here to Digest Recent Gains, Q2 Earnings Ready to Take Center Stage" (July 6
DJIA 12,569
"Whoa !" (July 8, DJIA: 12,719.49)
"July Could Be a Pivotal Month" (July 11, 2011, DJIA: 12,657
"Watch This One Closely – Very Closely" (July 12, 2011 – DJIA: 12,505)
"Default is Un-American" ( July 14, 2011 – DJIA: 12,491.11 )
"Breakthrough This Weekend ? – a Risky Bet ( July 15 – DJIA:12,479)
"Has the Stock Market Discounted Default ? (July 18, 2011- DJIA: 12,479 )
"Alert – Decision on Debt Ceiling May Come Before August 2" (July 19 – DJIA:12,385)
"3:35pm BULLETIN – Breakthrough on Debt Ceiling Imminent" (July 19, DJIA 12,586)
"Showdown ! American Public Says 'NO' to Default" (July 20 – DJIA: 12,587)
"Senate to Rescue – Short-Term Fix fro Debt Ceiling to Pave way for Long-Term Solutions
(July 21 – DJIA 12,571)
"All Eyes Now on Congress to Find a Way to Avoid a Catastrophic Default" (July 22 DJIA: 12,724 )
"The Street Still Doesn't Believe Default Will Happen" (July 25 – DJIA: 12,681.16 )
"N One Worried About Default – Is That Reason To Be Worried ?" July 26 – DJIA: 12,679)
George Brooks
sensiblesleuth@gmail.com
*google "Starve the Beast" –something you need to know to understand what is happening.
…………………………………………………………………………………………………………
The writer of Brooksie's Daily Stock Market blog, George Brooks, is not registered as an investment advisor. Ideas expressed herein are the opinions of the writer, are for informational purposes, and are not to serve as the sole basis for any investment decision. Readers are expected to assume full responsibility for conducting their own research pursuant to investment decisions in keeping with their tolerance for risk
DISCLOSURE: The views and opinions expressed in this article are those of the authors, and do not represent the views of equities.com. Readers should not consider statements made by the author as formal recommendations and should consult their financial advisor before making any investment decisions. To read our full disclosure, please go to: http://www.equities.com/disclaimer