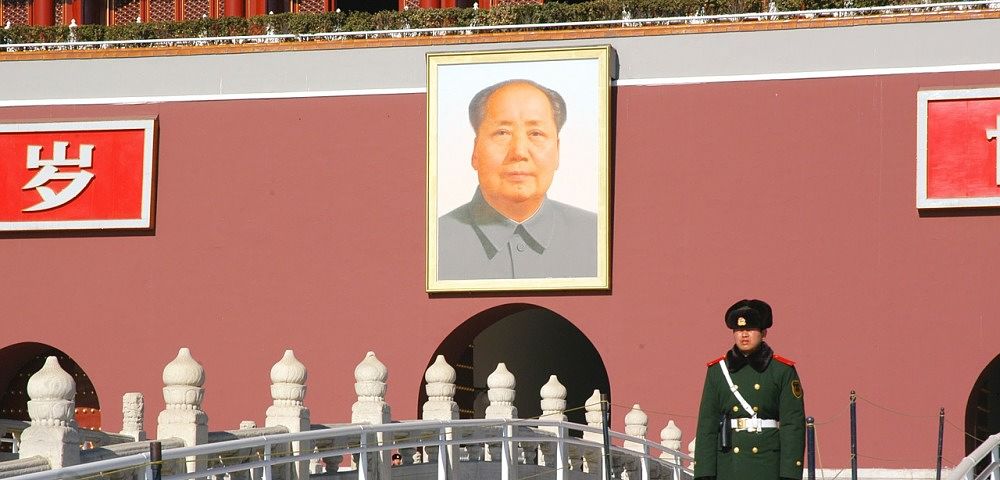 Chinese stock markets appeared to have a cardiac arrest on August 24th 2015, during what came to be termed "Black Monday", causing ripples of uncertainty and contagion throughout global markets. Borrowing levels were reaching alarming levels in China, property speculation had become a national sport and pastime, questions were even raised with regards to the sustainability of the overall Chinese economy; the red hot furnace powering our global economy. Many individual private Chinese investors were involved in a mass selling panic, China sneezed and the global economy quickly caught a severe cold.
During that day in August the Shanghai composite lost circa 8.5%, the DJIA was trading at circa 15,700 and had at one point lost circa 1,000 points, or circa 6% and the U.K. FTSE had witnessed approx £75b wiped off the value of equities. The sell off wasn't financial Armageddon, it wasn't a precursor to the end of capitalism as we know it, or a new global financial crisis, China's investors' jitters receded and the markets recovered. Those days of investor and trader angst are long since forgotten, the DJIA has moved from 15,700 to 25,400, an approximate 62% increase since August 2015.
It's worth revisiting such an event and recalling the panic that ensued, to remind us of two critical issues. Firstly; black swan events can often fly in from an out of sight direction. By their very nature and definition we never spot them, until it's far too late. In fact a quick visit back to various mainstream publications at the time saw journalists asking "why hasn't this sell off been predicted, if so many thought the Chinese markets were overheating?" Secondly; it's an illustration of the fact that very little has changed, in terms of reforms in China with regards to its economy. Therefore the conclusion may be drawn that the effect of China's economic performance on global markets and commerce may have be ignored by analysts and traders since 2015, complacency may have set in. If so this would be a huge oversight and potentially terminal mistake for investors.
There're an interesting statistic available regarding the Chinese economy and concrete, China laid more concrete in the country in three years from 2011-2014 than the USA did in the whole of the twentieth century. This fact illustrates the huge development China has undergone over recent years, any visitor who hasn't been for a decade or so to a major city such as Shanghai will testify that the development is breath taking, the city is simply unrecognisable. However, in order to undergo such massive stimulation the import of aggregates from countries such as Australia has been off the scale. In a finite world can infinite growth continue? As of now ghost cities exist in China, created on a "build it and they will come" basis. Massive ghost towns that could priced habitation for hundreds of thousands of citizens, and yet they lie empty.
The debt created by China is also eye watering. The IMF's China assessment in December stated;
"The system's increasing complexity has sown financial stability risks. Credit growth has outpaced GDP growth, leading to a large credit overhang. The credit-to-GDP ratio is now about 25% above the long-term trend, very high by international standards and consistent with a high probability of financial distress."
"As a result, corporate debt has reached 165% of GDP, and household debt, while still low, has risen by 15 percentage points of GDP over the past five years and is increasingly linked to asset-price speculation. The buildup of credit in traditional sectors has gone hand-in-hand with a slowdown of productivity growth and pressures on asset quality."
China's debt is over 250% of GDP, only Japan has a worse debt but they have an extremely mature manufacturing base to support such borrowing. Bad debts booked by banks have risen steadily as many borrowers have struggled to pay back loans. Officially, non-performing loans at China's commercial banks total around 1.5 trillion yuan. However, many analysts say the bad debt figure is up to 14 times higher, lenders simply use various methods to conceal the true figure.
At some stage China will have to taper its huge growth, it must be approaching a peak, there's only so much the country can expand, its stellar growth over recent years of circa 7% per annum cannot possibly continue, will we witness a hard or soft landing and if so when will it happen? And having stalled or overcome the crisis in 2015, did China simply kick the can down the road, with a potentially worse crisis ready to hit at any time?
Research Data collected from various sources including: Tradingeconomics.com, FXCC Forex Broker, Baby Pips, Dailyfx