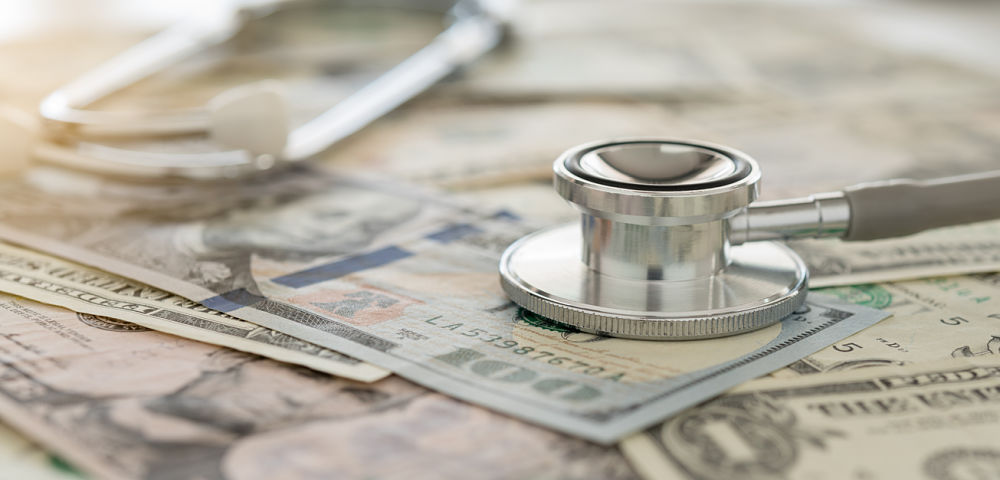 There are two major "catch-all" conferences that take place globally each year: ASCO and ESMO. And as I write this, ESMO is going on in Munich. These two meetings are the premier events for pharma companies to deliver high-impact research findings. There's no way I can go through all of the important data highlighted at ESMO, since hundreds of abstracts are presented. However, I do want to provide some highlights that have come out this week!
Bristol-Myers looks to shore up against the big pack of bladder cancer competitors
Bladder cancer is a unique tumor type in that every one of the "big five" immune checkpoint inhibitors (nivolumab, pembrolizumab, atezolizumab, durvalumab, avelumab) is approved in some form. This makes it one of the most competitive spaces, and one marred with controversy (Roche failed to establish a survival benefit in its confirmatory trial for atezolizumab, and both Roche and Merck have had the regulators slap PD-L1 testing on their drugs in the first-line setting).
Bristol-Myers Squibb (BMY) is looking to take advantage of the uncertainty that surrounds this field. At ESMO, they presented early findings demonstrating that the combination of the PD-1 inhibitor nivolumab and the CTLA-4 inhibitor ipilimumab could beat out nivolumab alone in terms of response rates for patients who had been heavily pretreated. The response rate for this combination was 38%, compared with 26% for nivolumab alone.
This may not sound like a big deal, but it is worth noting that the response rates shown for the different approved immune checkpoint inhibitors have not been clearly different. So if they can be improved at all with the help of ipilimumab, it could very well give BMY the edge.
Merck unveils an important combo trial in kidney cancer
One of the last frontiers for BMY that is safe from Merck (MRK) is advanced renal cell carcinoma, the most common form of kidney cancer. Nivolumab is approved here for patients who have prior therapy with a tyrosine kinase inhibitor, as well as in combination with ipillimumab for certain patients in the first-line setting.
Well, MRK is looking to take a big bite out of that market now. They announced that their phase 3 KEYNOTE-426 study had positive results. This trial assessed the combination of pembrolizumab and the tyrosine kinase inhibitor axitinib in front-line advanced renal cell carcinoma. As it turns out, the combination beat out the standard first-line therapy of choice, sunitinib, in terms of progression-free survival and overall survival (check out this page to find out more about those endpoints).
We don't have a full data readout yet, but I expect that we will get one by the time of ASCO annual meeting next year. I also expect we'll see a regulatory submission sooner rather than later. This move is a significant signal that MRK is looking to become a threat to BMY in yet another area of treatment, which will build on their newly won advantage in terms of sales of the PD-1 inhibitors.
Roche comes through with a new slam dunk in early breast cancer
One of Roche's (RHHBY) most important areas of concern for the past few years has been the encroachment of biosimilars, which are kind "generic" versions of their antibodies that have been on the market for 20 years. I put "generic" in quotes because these agents are not really generics in the traditional sense: we currently have no way to make exact copies of proteins, due to the realities of using cell-based platforms to produce them.
At any rate, RHHBY has been working furiously to build out new niches for alternative approaches. Last year, we saw expansions of their newer anti-HER2 antibody pertuzumab, thanks to results from the APHINITY study. Of course, that trial led to questions surrounding cost of care: in the setting of early-stage HER2-positive breast cancer, patients already have a rather good prognosis. Is it worth doubling the number of expensive antibodies to gain a relatively small benefit?
But what about patients who are at a higher risk? For example, one area of interest in the HER2-positive breast cancer field is the use of neoadjuvant therapy, which is given before surgery to help shrink the tumor and make the surgery simpler and less damaging to the breast. This often does its job, but there are many patients who have evidence of tumor cells remaining behind after surgery. Needless to say, they are at a high risk of disease recurrence.
This is the next venture for RHHBY, who were conducting the phase 3 KATHERINE study to assess the antibody-drug conjugate T-DM1 (branded Kadcyla) in patients who have residual disease after neoadjuvant therapy and surgery. This past week, the company announced that the study met its primary endpoint of disease-free survival compared with trastuzumab. We don't have a full readout of the results, but RHHBY will be presenting these findings at this year's San Antonio Breast Cancer Symposium in December. I definitely look forward to seeing them, because I hope to see a striking benefit this time!
Conclusions
So it has been a very exciting week in the world of oncology, for sure! And it's still not over. As I write this, the presidential session has not yet come up, with findings from the SOLO-1 study (PARP inhibition in first-line ovarian cancer) being the most interesting to me. So keep an eye out!
Some more important ESMO headlines
Loxo Oncology Announces Larotrectinib Clinical Update in Patients with TRK Fusion Cancers at the European Society for Medical Oncology 2018 Congress
Clovis Oncology Presents Initial Results From The Ongoing Rubraca® (Rucaparib) TRITON Program In Metastatic Castration Resistant Prostate Cancer (MCRPC) At ESMO 2018 Congress
Novartis investigational BYL719 (alpelisib) plus fulvestrant nearly doubles median PFS in patients with PIK3CA mutated HR+/HER2- advanced breast cancer compared to fulvestrant alone