​Bear Market to Arrive By Q1 According to Respected Institutional Analyst
Michael Markowski Follow |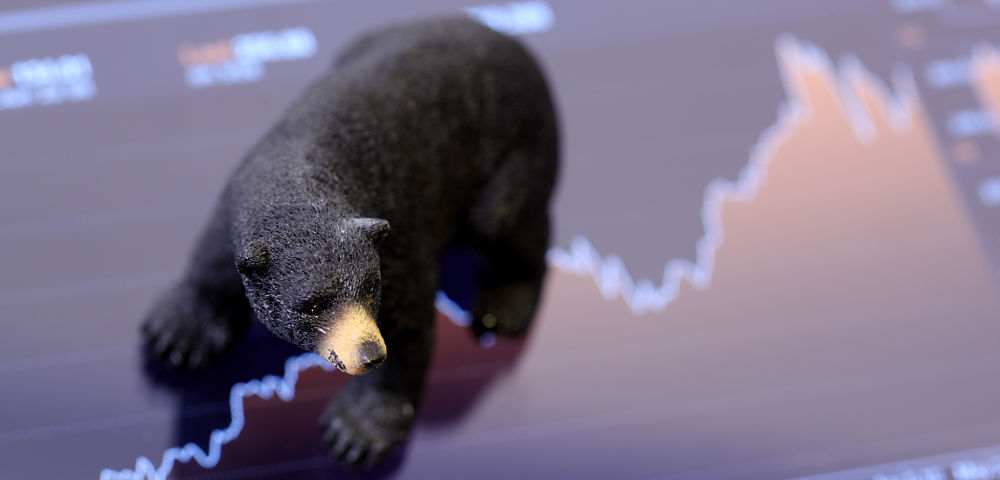 On Friday October 5th, Bloomberg reported that Stifel Nicholas' institutional equities strategist Barry Bannister predicted that the S&P 500 will enter a bear market in the first quarter of 2019. Mr. Bannister in late January 2018, was the analyst who predicted a minimum market correction of 5% for the first quarter of 2018. By the middle of February, the S&P 500 subsequently fell by 10%. He also advised the firm's clients to stay the course after the correction arrived. Click here for more details on why Mr. Bannister is predicting that the S&P 500 will decline by more than 600 points and to 2283 by the end of this coming February.


Mr. Bannister has a track record for making accurate long-term forecasts. In 2017, he predicted that the market would go to new highs in 2018 and that a bear market would begin in 2019.

Mr. Bannister predicts that the S&P 500 will decline to 2283 by the end of February 2019. From its October 5, 2018 close of 2885, the decline would be this would equate to a 20% correction and a decline of 602 points for the S&P 500. Bannister also predicts that the returns for the S&P 500 over the next 10 years will be in the low single digits.
Similar to myself, Bannister uses math when making his predictions. Mr. Bannister uses two ratios including professor and Nobel Laureate Robert Shiller's cycle adjusted P/E which is also known as the CAPE ratio. His second is the Q ratio which is the market cap and debt of a company divided by its hard book value.
My math says that the S&P 500 will decline by at least 60% from the current bull market's peak to the new bear market's trough. I am also predicting that it will be 2030 before the S&P 500 is able to eclipse the high-water mark for the bull market, which began in 2009.
To understand my math and also the bear market and recession investing strategies that I am recommending from now through 2030, watch my recently taped two-part interview about the "Day of Reckoning Approaching for the market" which will air on the Fox Business Channel during the second half of October. A private and pre-screening of my interview is exclusively available to alert subscribers. Click here to subscribe to BullsNBears.com free alerts.
Below are my most recent must-read articles which pertain to the market being at high risk for a significant correction or a crash:
BullsNBears.com is loaded with information about crashes and the eleven additional research categories listed below.
Disclaimer. Mr. Markowski's crash predictions are frequently ahead of the curve. The September 2007 predictions that appeared in his EquitiesMagazine.com column stated that share-price collapses of the five major brokers, including Lehman and Bear Stearns, were imminent. While warnings were accurate, they proved to be premature. For this reason he had to advise readers to get out a second time in his January 2008 column entitled "Brokerages and the Sub-Prime Crash". His third and final warning to get out, and stay out, occurred in October of 2008 after Lehman had filed for bankruptcy. In that article "The Carnage for Financials Isn't Over" he reiterated that share prices for Goldman and Morgan Stanley were too high. By the end of November 2008, the share prices of both had fallen by an additional 60% and 70%, respectively — new all-time lows.
DISCLOSURE: The views and opinions expressed in this article are those of the authors, and do not represent the views of equities.com. Readers should not consider statements made by the author as formal recommendations and should consult their financial advisor before making any investment decisions. To read our full disclosure, please go to: http://www.equities.com/disclaimer