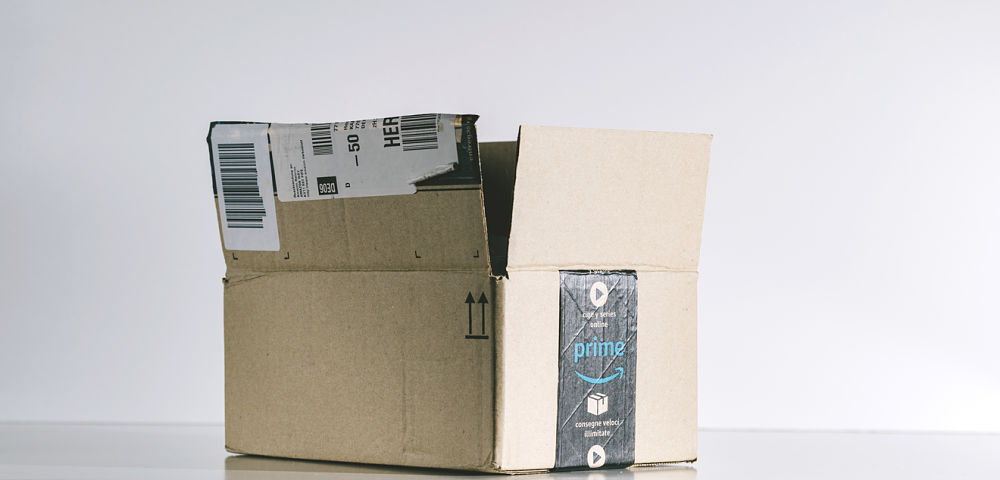 After pondering several names for his new startup, Jeff Bezos finally settled on the name Amazon AMZN – the namesake of the largest river in the world. The company started as a small online book retailer in 1995. When Amazon finally opened for business, someone would ring a bell every time a customer made a purchase, and employees would gather around to see if they knew the buyer personally. The ambitious Bezos had big plans for the enterprise from the beginning. He eventually wanted to sell everything under the sun.
Today, the company has already dominated the digital audio and book marketplace. Now, Amazon executives are eyeing the $400 billion U.S. pharmaceutical market. However, Amazon's approach is somewhat unconventional. Company executives abandoned their anticipated and relatively straightforward plans to enter the market using their Amazon Business marketplace in early 2018. Alternatively, the retail giant purchased the mail order pharmacy company PillPack for $1 billion in June 2018.
Currently, Amazon executives are still navigating the logistics and legality of getting into the healthcare business, but that hasn't deterred Bezos from pursuing entrance into the medical field via four different avenues. What started out as a simple online U.S. bookstore — competing solely with Barnes & Noble — has grown into a multinational corporation that sells almost everything imaginable to a global audience, and there's no indication that the company's growth will slow.
Amazon executives have already made big moves in the healthcare field. It appears as though Amazon's expansion plans have been in the works for some time, as the firm has already developed strategic partnerships with large U.S. healthcare distributors, such as Cardinal Health CAH, and applied for medical business licenses in many states. Still, company officials are brainstorming ideas to figure out their next move. Nevertheless, the firm is beyond the research and development stage. Industry experts have spotted hiring trends that indicate the mass retailer is prepared to penetrate deeper into the market soon. The new hires should set Amazon up nicely to build on their existing medical supply division that serves hospitals and clinics. The enterprise is also seeking talent to secure investors for the company's emerging health division.
Amazon's New Business Plans
In another healthcare related area, Amazon is entering the big data field with a decidedly competitive edge. The firm is competing with Microsoft MSFT Azure and Google GOOGL Services in vending healthcare related data products. Amazon's already well-versed in using big data, analytics, and business intelligence to reduce costs and improve customer satisfaction — internally and for a large segment of enterprise clients.
Additionally, Amazon plans to expand its Alexa voice technology into homes, hospitals and clinics. Already, hospitals across the nation are experimenting with the technology for dictation in surgical and clinical settings.
Amazon Is Tackling the Healthcare Crisis
Rising medical costs are forcing healthcare providers to find ways to cut expenses. Resultantly, service providers are moving toward clinical integration and alternative care models. Throughout the healthcare field, care providers are working proactively to make changes, and patients across the nation are wondering how the future will impact the quality and accessibility of medical services. Amazon, meanwhile, is working on an internal solution for its employees' healthcare needs.
The enterprise has partnered with J.P. Morgan JPM and Berkshire Hathaway BRK.A to figure out how to reduce healthcare costs for more than 1 million of their employees. They hope that the initiative will provide their workers with efficient, patient-centered care as well as better coverage than what's currently available in the United States healthcare marketplace. Company officials cite the inordinate healthcare costs paid by employers for workers' health insurance as a reason for this radical intervention. They believe that an in-house healthcare solution will produce desired treatment outcomes, as well as increase access to services and reduce medical expenses in the long run.
Transforming the Health Business
Analysts forecast the careers in health management will expand by 20-percent in the decade preceding 2026, and Amazon's bold foray into the healthcare field could improve satisfaction for both workers and patients. With the enterprise's track record of triumph and innovation, there's no doubt that they will take healthcare to a new plateau.
The news of Amazon's intentions is so disruptive that it's driving down the prices of whole stock sectors as the company announces its entrance into different fields – and with good reason. If all goes well, Amazon will enjoy successes much like its relatively recent venture into grocery retailing. In the current healthcare marketplace, there are plentiful opportunities for improvement, and Amazon executives will almost certainly make the most of it.