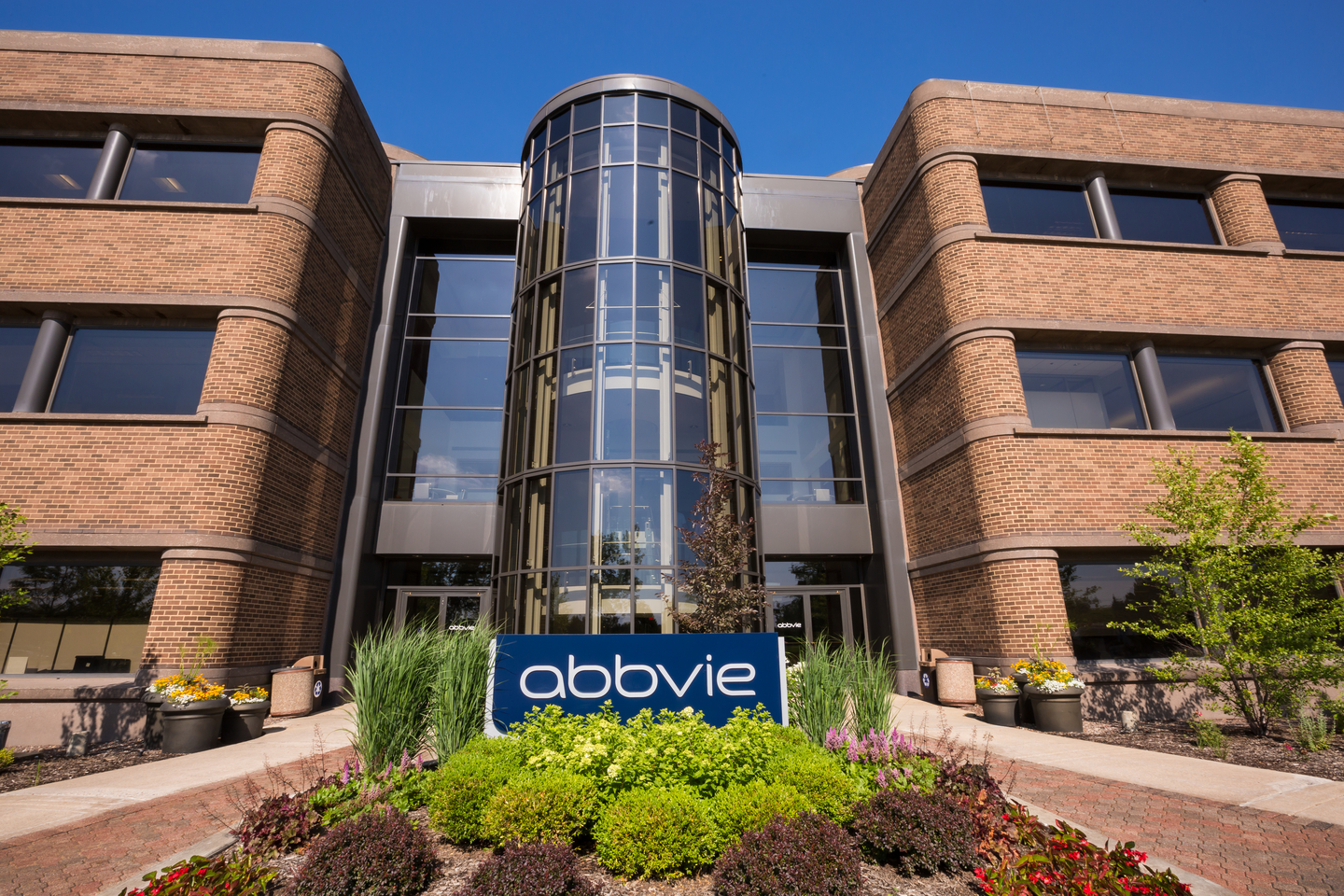 (Reuters) – U.S. drugmaker AbbVie Inc said on Friday it would develop an antibody therapy to prevent and treat COVID-19 in partnership with three organizations including the Netherlands' Utrecht University.
AbbVie joins other drugmakers in the race to develop a treatment for COVID-19, the respiratory illness caused by the new coronavirus that has no approved treatment.
The partners in the collaboration are Utrecht University, Erasmus Medical Center and biotech company Harbour BioMed, the group who discovered an antibody, 47D11, that targets the conserved domain of the spike protein of the virus.
In cell culture studies the antibody blocked infection by the current coronavirus that causes COVID-19 as well as an additional coronavirus. The antibody is fully human, which is designed to facilitate its development and minimize immune-related side effects.
Treatment and prevention of COVID-19 remains a critical global need. The antibody discovered by UU, EMC and Harbour BioMed is extremely promising based on the mechanism by which it targets the virus and on its developability as a fully human protein. We look forward to working with this outstanding team to advance this antibody towards clinical trials.
AbbVie will support through the preclinical phase, as well as prepare for later stage preclinical and clinical development work.
The company will have the option to exclusively license the antibody for clinical development and commercialization across the globe.
AbbVie shares were up 1.4% to $94.32 at 11am ET.
Reporting by Vishwadha Chander in Bengaluru; Editing by Sriraj Kalluvila
_____