​A Spotlight on Women Leaders in the Cannabis Industry
Lucas J. Wentworth Follow |

Becoming involved in the cannabis space is a unique chance to help build an entire regulated industry from the underground up. Many people who are entering the above ground industry are hoping to help build it in a way that is fresh and progressive, relative to more traditional experiences. Part of accomplishing that is amplifying women's voices and women leaders.

Women made up only 6.4 percent of executives on the 2017 Forbes 500 list; that number went down to about 4.8 percent in 2018. And to be clear, that translates to a drop from 32 to 24 women executives out of 500.

In contrast, in 2017, women held 27% of the executive-level roles in the marijuana industry, according to a survey conducted by Marijuana Business Daily. Today, that number has only grown. The current media landscape has even gone so far as to say there is no glass ceiling in the cannabis industry -- there's no ceiling at all!

To try and get an idea of where we stand, I asked two women executives in the cannabis industry, Salwa Ibrahim and Naomi Granger, "What advantages and challenges do you face as a woman in the cannabis industry?"

— Salwa Ibrahim, Cofounder of MKSI Investments, an Oakland, California-based cannabis business accelerator. MKSI's experienced team of entrepreneurs identifies strategic opportunities and leverages a deep network of talent to turn creativity into results. Today, MKSI lends expertise, network capital and experience to cannabis companies with unique potential for long-term success.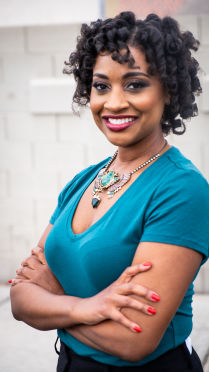 — Naomi Granger, CPA, MBA, co-founder of Dope CFO, the leader in cannabis accounting and tax. They provide the only national training program for CPAs, EAs, MBAs, bookkeepers and CFOs who want to serve in cannabis with almost 200 students in 40 states who join via webinar. Naomi was featured in MJ Biz Jan 2019 Magazine "Women to Watch".
DISCLOSURE: No financial interests

---
The views and opinions expressed in this article are those of the authors, and do not necessarily represent the views of equities.com. Readers should not consider statements made by the author as formal recommendations and should consult their financial advisor before making any investment decisions. To read our full disclosure, please go to: http://www.equities.com/disclaimer.
Market Movers
Sponsored Financial Content