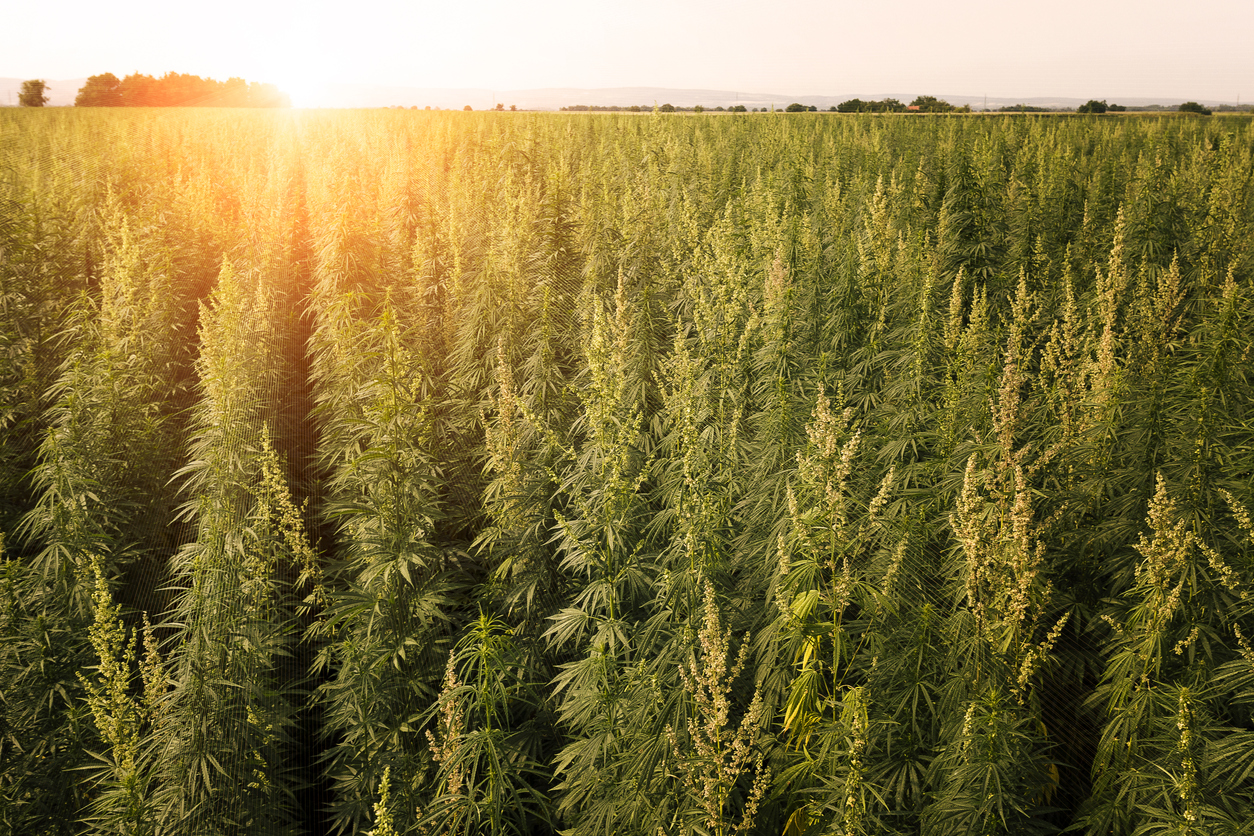 Photo credit courtesy of iStockphoto.com/user:Nastasic
The cannabis industry has still been under pressure thanks to CannTrust's Health Canada violations. The stock's price fell beneath its listing price of $2.50 to $2.45 mainly driven by the task force headed up by the police and security regulators, which sent a shot across the cannabis industry reminding investors – at least in Canada – that cannabis LPs are operating in the medical and healthcare sectors, and that people can go to jail when they put the public's health at risk.
This news has dragged down most cannabis companies, but there were some notable winners.
CV Sciences Closes Deal with the Vitamin Shoppe
CV Sciences Inc. (CVSI) has always been the little OTC CBD stock that could and it preserved again this week by putting its PLusCBD™ Oil line on shelves in retail chain , The Vitamin Shoppe (VSI). The distribution deal will bring an assortment of products like balms, roll-on oils, softgels and drops to 383 Vitamin Shoppe store in 30 U.S. cities starting in late September. CVSI's PlusCBD Oil is already a best-seller and this deal will certainly help them retain that title.
"The Vitamin Shoppe is an ideal retail partner for CV Sciences as we continue our rapid expansion into national retailers," said Joseph Dowling, Chief Executive Officer of CV Sciences. "Their customers are savvy shoppers focused on health and wellness with a keen eye for high quality, efficacious products that promote a healthy lifestyle. We are very pleased to kick off our partnership with The Vitamin Shoppe and bring PlusCBD™ Oil products to their discerning shoppers."
TerrAscend Announces Record Revenues for Q2 and Raised Revenue Guidance
TerrAscend (TRSSF) (TER:CNX) raised their revenue guidance and saw Q2 revenues increase 21% to $17.6 million. Adjusted EBITDA (non-GAAP measure) was ($12.5 million) for the second quarter of 2019, compared with ($6.4 million) in the first quarter of 2019 and ($4.0 million) in the comparable second quarter of 2018.
"We are seeing a substantial acceleration in sales growth in the third quarter and expect this to continue through the fourth quarter. In Canada, our Haven Street Premium Cannabis brand is resonating with consumers. This sales growth will be driven by licensing of expanded space, scaled-up production, increased automation, improvements in operational efficiencies and continued growth in the adult-use, medical and international markets," said Michael Nashat, TerrAscend's CEO. "We continue to focus on improving margins, which will be fueled by cost effective strategic supply agreements that provide access to bulk dry flower and extract-based cannabinoids while maintaining TerrAscend's standards for quality and consistency."
Cresco Labs Sees Quarter-Over-Quarter Increase of 42%
The Illinois powerhouse, Cresco Labs Inc. (CRLBF), released unaudited numbers showing Q2 revenues of $29.9 million, which was up 253% a year ago and 42% from the previous quarter. The stock has given away gains from April, but it has the infrastructure to be one of the biggest operators in the Midwest. Besides the Midwest, the company is operational in Florida, Massachusetts and New York. Its acquisition of Origin House will close in Q4, which should lift share prices.
"While our increasing profitability demonstrates our ability to effectively execute and leverage the attractive model we have developed, we continue to operate with a long-term perspective and make investments to position Cresco Labs to lead the cannabis industry in the years to come. We are transforming the retail cannabis experience with the national rollout of our Sunnyside* dispensaries, expanding into the CBD market with the launch of our WellBeings product line, and expanding our cultivation and retail operations in Illinois to capitalize on adult-use legalization beginning in 2020. As we continue to capitalize on the strong organic growth trends in our current markets and complete our pending acquisitions of Origin House and VidaCann, we expect to deliver continued improvement in revenue and profitability, resulting in further value being created for our shareholders," said CEO Charles Bachtell.
Canopy Growth Gains Another Extraction License
News broke this week that ex-CEO Bruce Linton was snatching up more Canopy (CGC) shares. Clearly, he is not letting the firing effect portfolio decisions. CGC has been taking a beating recently – the stock is down 28% over the last month – but if any cannabis stock can rally in a hurry it is Canopy. The company just has so many irons in the fire and a ton of cash.
This week, Canopy's subsidiary, KeyLeaf Sciences, received clearance from Health Canada for an extraction license at its Saskatoon facility. This is officially the third extraction asset for CGC.
"With this milestone, we are executing against the vision of making strategic investments today in order to deliver results over the long term," said Mark Zekulin, CEO of Canopy Growth. "This license will ensure we have the supply of extraction inputs for the medical, CBD, and recreational markets, especially the next generation of value-add, high margin cannabis products here in Canada."