​Why the Telegram Network is the Great Hope of Cryptocurrency
Stephen L Kanaval Follow |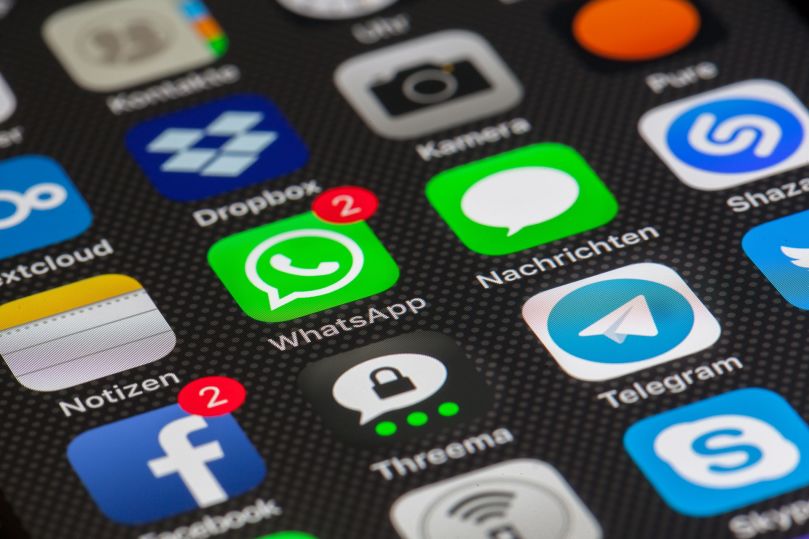 Since its creation, the Achilles Heel of the blockchain has always been scalability. As networks increase in size, putting data neatly and efficiently into "blocks" can cause long wait times and latency protracting transactions or other functions on-chain. Telegram has alluded that its TON blockchain system has solved this conundrum.

A project this grand has not been without intrigue. Telegram has been extremely quiet about the TON blockchain and the test network. Recent reports maintain that TON Labs, the tech incubator put in place after the company raised $1.7 billion in an ICO in 2018, will release the code needed to run a TON node on September 1st. This is perfect timing because if Telegram does not launch by the end of October, they will be forced to refund investors minus any expenses from development.
The hope for this project, and precisely why it raised a boatload of cash, is because the messaging platform has 300 million users and has become a staple communication tool in the cryptocurrency community. The TON network will enable users to trade cryptocurrency through the app and the Button Wallet add-on, which essentially leapfrogs the mass adoption issue that has dogged Bitcoin and other coins since inception (Button Wallet supports bitcoin, ethereum, and litecoin, amongst others).
Now, in order to handle millions of transactions per second, Ton has built a Byzantine-fault-tolerant proof-of-stake consensus with "infinite sharding" and the capacity to support a staggering 292 shardchains (49 followed by 26 zeros), according to the leaked white paper – check it out here. Most have challenged this white paper to be more marketing rather than a technical deep dive, but the development team at Telegram has proven its mettle in the past.
Sharding is a way of partitioning a network to distribute the computational workload so that each node of the network is responsible for processing only its partition, or shard, rather than processing the whole network's workload.
Coupled with this infinite sharding and transaction speed, Nikolai Durov and Pavel Durov's creation, will continue to block IP information. Recently, Pavel Durov took time out to lay out the problems in WhatsApp and also challenge Facebook directly as its liberal-minded antithesis:
"We at Telegram have to acknowledge our responsibility in forming the future. It's either us or the Facebook monopoly. It's either freedom and privacy or greed and hypocrisy. Our team has been competing with Facebook for the last 13 years. We already beat them once, in the Eastern European social networking market. We will beat them again in the global messaging market. We have to."
To Durov's credit here, governments have tried to shut down Telegram, and it has resisted and become through those victories a beacon for privacy and freedom of speech. In fact, Durov refused to create a backdoor to Telegram even when the Russian Supreme Court demanded it. Apple, a company we think of as being sensitive to privacy concerns, caved and removed the Telegram app from the App Store. Of course, the Gram token, the native token of the Telegram blockchain, and Facebook's (FB) Libra are often compared head-to-head. One key difference is decentralization – Libra is not decentralized and is therefore not considered to be a true cryptocurrency, whereas Gram will be decentralized when it launches. Facebook and Libra will be built on surveillance and advertising (shocker, I know), while the Gram network will be built on privacy.
Now, if the Durov brothers can promise a quarter of their white paper, GRAM and the TON Network will revolutionize cryptocurrency and create an architecture of which cypherpunks can be proud. This isn't anything close to a done deal, however, despite the white paper's promises to solve scalability, sharding, storage and even decentralized identity. These are collectively the four horsemen of the apocalypse of cryptocurrency…I want to have hope but I keep thinking about Mark Zuckerberg's cold mask of a face. He'd like nothing better than to thwart Telegram's progress by advancing Facebook even further, and he surely hasn't forgotten the glee with which Pavel Durov celebrated the influx of 3 million new users when Facebook suffered its massive outage this past March.

Don't count out Zuckerberg. Damn the man.
___
Equities Contributor: Stephen L. Kanaval
Source: Equities News
DISCLOSURE: The views and opinions expressed in this article are those of the authors, and do not represent the views of equities.com. Readers should not consider statements made by the author as formal recommendations and should consult their financial advisor before making any investment decisions. To read our full disclosure, please go to: http://www.equities.com/disclaimer. The author of this article, or a firm that employs the author, is a holder of the following securities mentioned in this article : none
Companies