StartEngine ICO 2.0 Summit Focuses on Companies' Path to Liquidity
Edward Kim Follow |

Equities.com had feet on the street and eyes in the crowd last week at StartEngine's second "ICO 2.0" Summit in Santa Monica, California. As a follow-up to its inaugural ICO 2.0 conference last November, this second iteration attracted over 1,000 attendees across the spectrum of constituents -- investors, companies and facilitators -- who make up the new entrepreneurial ecosystem that has embraced tokenization as a viable means of raising capital.

StartEngine is an electronic platform that has already helped 150 companies raise capital, according to CEO Howard Marks, with another 300 to 500 deals anticipated in 2018. The platform launched in 2015, with the advent of the changes to the Regulation A exemption, as StartEngine hosted Elio Motors' $17 million offering. In addition to Regulation A deals, StartEngine currently facilitates Regulation D and Crowdfunded offerings.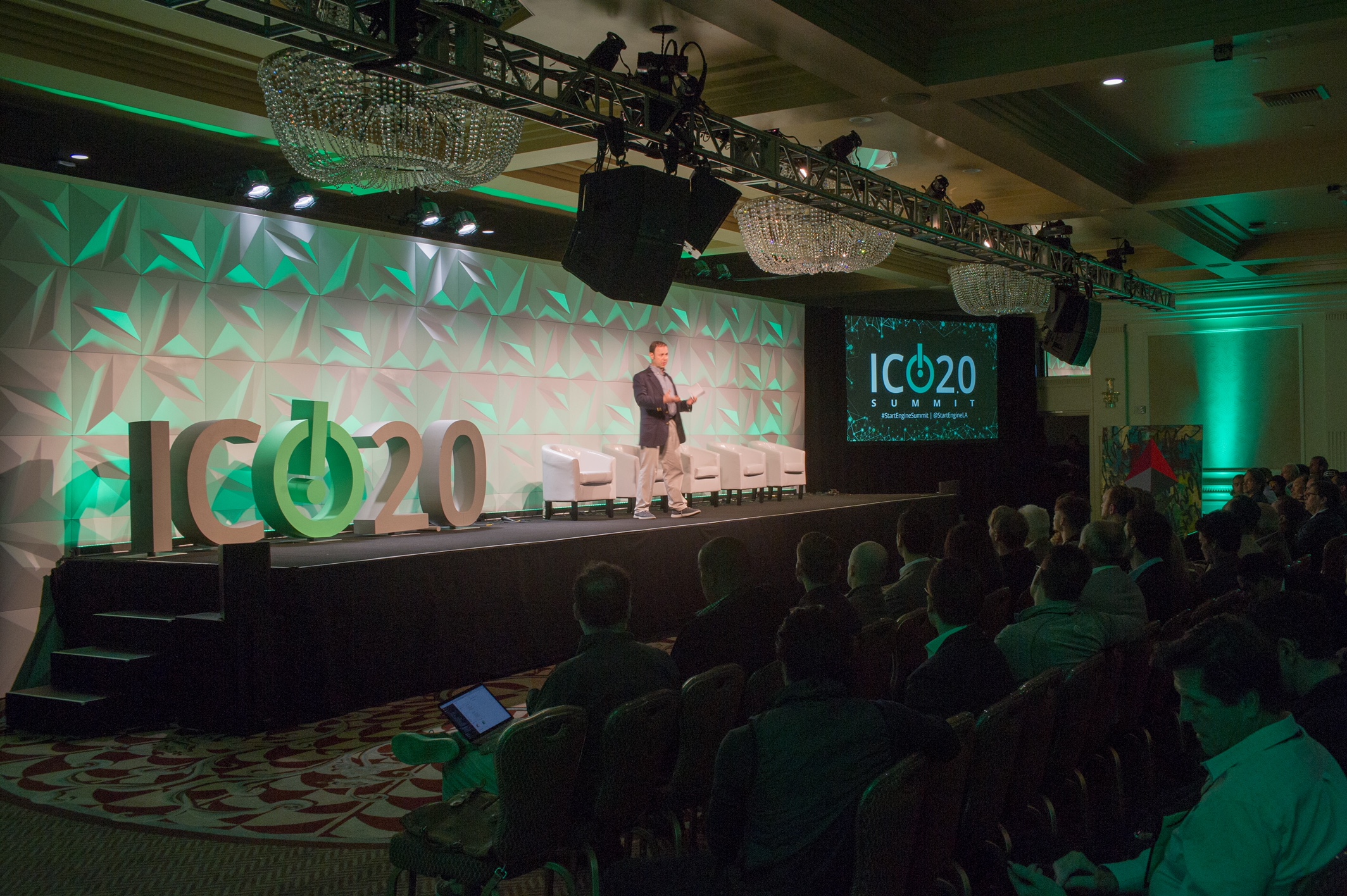 Source: StartEngine

We think the most informative panel of the day was "Path to Liquidity," which served as a proxy for the entire summit's thematic focus. The video below captures the whole day and is pegged to start at the beginning of the Path to Liquidity panel. It's a 30-minute segment that we recommend highly to all investors and companies who are contemplating an offering and how secondary market liquidity may be achieved.
Source: StartEngine

The "Path to Liquidity" panel was moderated by Nathan Latka, host of "The Top" podcast, during which he interviews entrepreneurs about how they grow and run their businesses. The panelists and some of the highlights we noted included:
Joe Cammarata - President, tZERO, the only ATS that has traded digital securities

tZERO currently accounts for 2.5% of all exchange-traded volume in the US, processing 15 to 18 million orders daily
The company is developing a token trading system
Had met with the SEC immediately prior to the ICO 2.0 Summit
Said the SEC fully recognizes the growth in the ICO market and is keeping tabs on how other countries are moving toward regulating this market

Howard Marks - CEO, StartEngine

Believes that the key to successful transactions lies in CEOs who are willing to market their deals, meeting with potential investors, going to these kinds of summits.
The industry needs to understand that this is a global issue, with each jurisdiction controlled by its own set of evolving regulations
His vision is a global, interconnected web of ATSs to be the future marketplace for digital security trading
Josh Stein - CEO, Harbor, a compliance platform for tokenizing private securities

Harbor has developed its R (Regulated)-Token as an open source standard and a core component of Harbor's compliance protocol.
ERC20 compatible with embedded rules to ensure that only eligible investors can trade them
Believes strongly that this open system model is highly preferable to the "walled garden" approach
Believes the most successful tokenizations will be executed by companies that have traditionally issued private security assets, e.g., private REITs, private equity, LP interests, oil & gas trusts
The network effect arises from pools of investors, pools of issuers and the places where they trade

Linda Lerner - Senior Counsel, Crowell & Moring, an international law firm with more than 500 lawyers representing clients in litigation and arbitration, regulatory and transactional matters.

Senior counsel in Corporate, Financial Services, and White Collar & Regulatory Enforcement groups at Crowell
The regulators are very concerned that broker-dealers have adequate net capital to protect customer assets. Also focused on clearance and settlement of transactions.
There are so many pitfalls, so many rules. Without being self-serving, you really need a good lawyer to help you navigate these waters.
Even those jurisdictions such as Japan, where she had just spent a week, that may considered among the more liberal ones, are being very thoughtful about regulations, centered on anti-money laundering (AML) and know your customer (KYC) rules.
Bottom line: If you are offering tokens so that you can raise money for your business, then you're selling securities.
Please email us at content@equities.com to see our Case Studies and Testimonials.

Please click here for information on our new trading platform.
Please click here to see our weekly newsletter.
DISCLOSURE: The views and opinions expressed in this article are those of the authors, and do not represent the views of equities.com. Readers should not consider statements made by the author as formal recommendations and should consult their financial advisor before making any investment decisions. To read our full disclosure, please go to: http://www.equities.com/disclaimer.
---
Discover: Trending Events
---