NFL Legend Terry Bradshaw Once Lost $900,000 in Real Estate — Says It Was His Best Financial Decision
Matt Bird Follow |

Where most people look at their biggest investment returns as their best financial decisions ever made, 71-year-old NFL Hall of Famer and 4-time Super Bowl champion quarterback Terry Bradshaw says it was otherwise for him.

Terry told MarketWatch in an interview that he has picked up many different business ventures since leaving the NFL. Some of those ventures, he says, include real estate investments, horses, cattle and planes.

As a longtime investor in real estate, Bradshaw recalls the time when he lost $900,000 at the start of the recession. "I was heavily invested, about 13 million bucks to be exact," he explains. "I came home one day, and I just didn't feel good. I was kind of sick to my stomach. I felt nervous about what was going on in the money markets, and I asked a friend to help me out."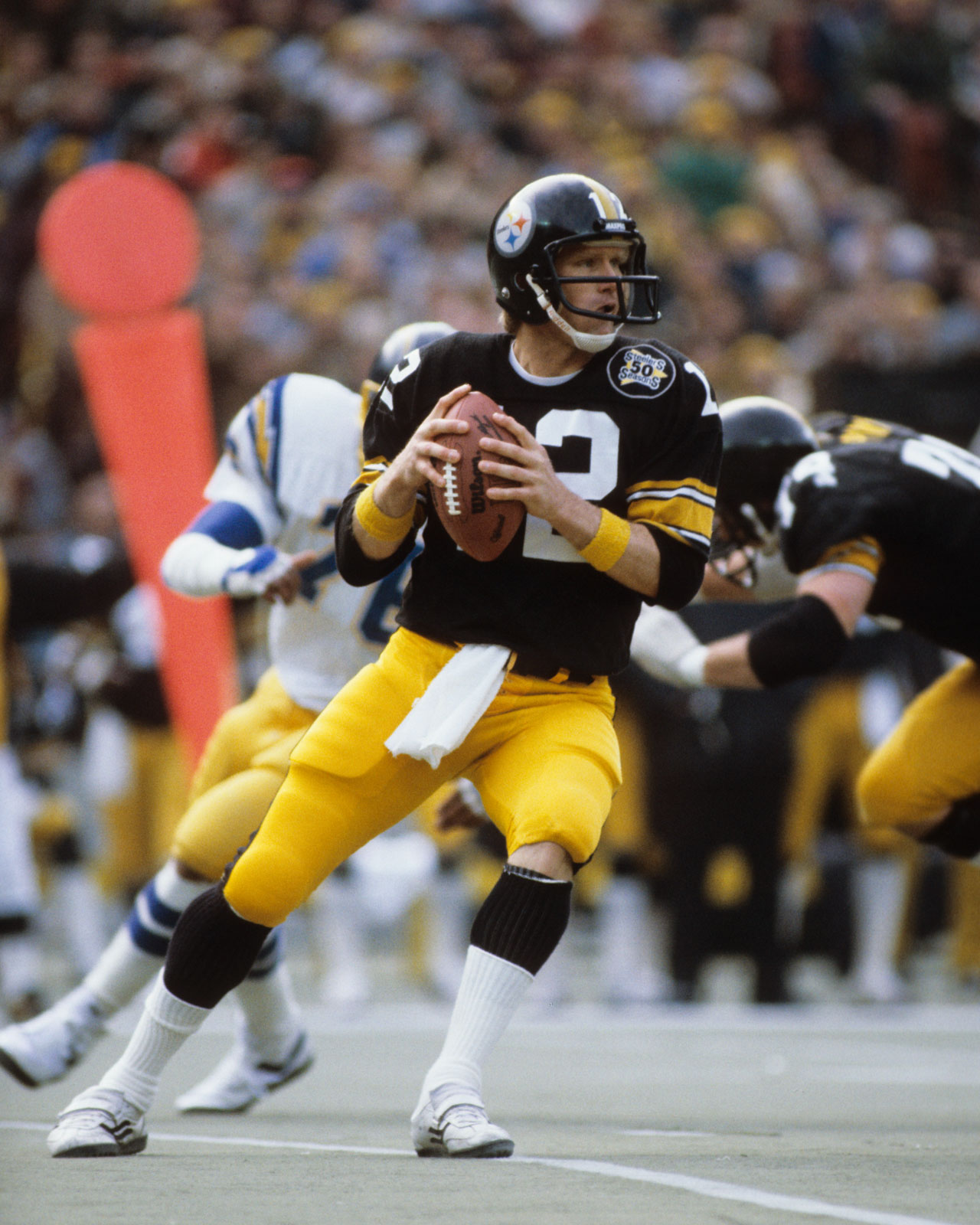 Terry Bradshaw, Steelers vs. Chargers, Jan. 9, 1983. Source: Jerry Coli, Dreamstime
Within 72 hours, Bradshaw says he sold all of the properties he owned in Texas, Oklahoma and Mexico, which resulted in about a $900,000 loss. "I got a call from Merrill Lynch telling me that's the smartest investment decision I had ever made because the recession was about to come," he says. "I lost a lot, but it could have been a lot worse."
And Bradshaw says he relies on experts to help him make tough decisions like that.
"Make sure the people you have are the most qualified people. I'm smart enough to know that there are people a lot smarter in finance than I am."
Though his investments and role as a sports analyst are lucrative, Bradshaw tells MarketWatch that he doesn't want to get "rich rich rich."
"I want to be smart with my money, I'm conservative by nature."
Bradshaw isn't alone, as more and more active and former pro-athletes have opened up about their conservative habits when it comes to money. On a 2018 episode of the "Kneading Dough" podcast, former NFL player Rob Gronkowski told host Maverick Carter that he's particularly frugal when it comes to spending money on clothes.
"My 'broke habit' is still my clothes and shoes," said Gronkowski. "If I like the clothing, if I like the shoes, I'll wear those shoes, and I'll wear that clothing down to the rags."
Gronkowski told CNBC Make It earlier this year that, as an NFL veteran, he tried sharing his knowledge with his rookie teammates about smart money management, i.e., not to spend a dime of it if at all possible.
"Financially, I just say: Keep it simple. Get what you need to live comfortably but don't go crazy with splurging until you feel comfortable in the league."
Social media creates an interesting looking glass into the super wealthy, and we all see center-stage what non-conservative spending habits can do to the richest and wealthiest of athletes and executives alike. It's easy to spend money that is made very quickly, but it's not so easy, however, to make it back once it is gone.
_____
By: Matt Bird, Equities News.
Follow Matt Bird on social media LinkedIn | Twitter | Instagram
Source: Equities News
Reference Sources: CNBC Make it, MarketWatch
Matt Bird is the Network President of Equities News (Equities.com), Executive Producer and co-host of the Traders Network Show. 2019 Matt Bird was appointed to the advisory board and committee of Humanity 2.0, a Vatican City based non-profit focused on solving human impediments. Mr. Bird also serves as chairman (Co-Founder) of Communication Marketing agency 1-800-PublicRelations (1800PR). In 2015 Matt Bird was ranked 3rd "Top 10 Most Influential Communications and Media Executives for Impact by the United Nation and PVBLIC - and was the acting director of communications for the U.N. SDG Media Zone. Matt Bird has lead ESG, social impact, sustainability and Public-Private Partnership initiatives for the United Nations, UN SDGs, UNCTAD, EU Parliament, NGOs and the U.S. Department of Commerce (International Trade Administration- trade.gov). Prior, Matt Bird was CEO of MUNCmedia, a (PaaS) news content distribution platform and network spanning 1400 publishers, reaching more than 110 million retail and institutional investors worldwide. In 2009 NASDAQ acquired the platform for integration into NASDAQ Financial Services group. The core technology and IP powers news targeting algorithms and content monitoring systems used by nearly all stock exchanges and newswires services today. On Sept, 21 2009 Matt Bird rang the NASDAQ Closing Bell in honor of his partnership the NASDAQ OMX and Globe Newswire for accomplishment to further the FinTech and financial communications industry. Matt Bird has severed as EVP and director rolls at BBDO, MarketWatch (formally ScreamingMedia), IGM. Mr. Bird current sits on numerous NGO, Public-Private partnership and reneging growth organization boards focus on economic development for social change.
DISCLOSURE: none.

---
The views and opinions expressed in this article are those of the authors, and do not represent the views of equities.com. Readers should not consider statements made by the author as formal recommendations and should consult their financial advisor before making any investment decisions. To read our full disclosure, please go to: http://www.equities.com/disclaimer.