I learned from the Bird Flu Virus that media cycle observations have little to do with the proliferation of the strain. Virus sector trading is not new to equity markets, and not new to affecting select sector stocks. Travel stocks are always vulnerable, followed by prevention stocks, and cure stocks.
Sector Stocks to Watch: These sectors are already in motion
Trade #1: Carnival Cruise Lines (CCL), Royal Caribbean (RCL), Norwegian Cruise Lines (NCLH)
The cruise line sector has already been affected. In fact if you look at the price action of (CCL) below you can see the sell off and subsequent short covering rally. This sector lost 30%+ of value in 2016 and may have more to go. This is not a "short and walk away" trade, and and anyone who traded the "CL" sector during SARS or Bird Flu knows that the rallys are violent and impossible to trade. If you are not in this trade and do not have a lead on the short, this is no time to enter. Simply put, the cash flows of the cruise line industry can overcome the fear of the virus. This is what I learned in previous virus trades. Very tough to sell weakness when the trade sucked 30% out of the sector. Below is a chart of Carnival Cruise Lines (CCL)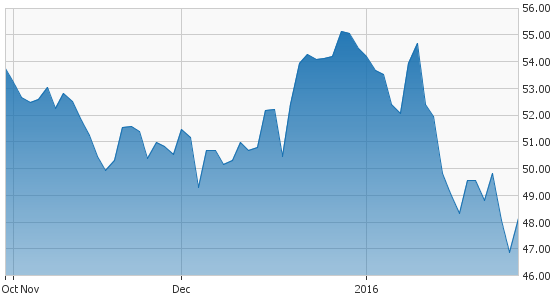 Many professional traders are market neutral in this sector where they are long (buy) Norwegian Cruise Lines (NCLH), and short (sell) the other (2) stocks dollar for dollar. The reasoning for this has to do with exposure to potentially effected areas. I intend to keep track of this trade to give some further clues as to why these stocks move the way they do inter-day. As a rule, the cruise lines are the best way to watch "short term" how the market is absorbing the reality of the Zika virus as the hyper focus on the news cycle.

Trade #2: American Airlines (AAL), United Continental (UAL), Delta Airlines (DAL)
If you look at price action the airline sector looks similar to cruise lines which makes sense. Understand much of the move runs parallel to the overall decline of stocks in 2016. The general slowing of the economy is affecting this sector in a large way and any uptick in oil affects these un-hedged airline stocks. Also know that airline stocks had large runs in 2015 and were due for a pullback. Anyone who travels knows that a $169 ticket is the start of charges, and when you add on bag fees, a drink on the plane, and seat upgrades this flight turns out to be $250 one way. These margins will get squeezed out of airlines with or without Zika. The airline industry is the most "cut throat" of all sectors, and there is zero chance that this sector holds its margin. Oil will go back up at some stage, and last time I checked there was no battery powered airplanes, or Uber Air flying passengers as a way to lower cost for the consumer who wants to fly leaving the only answer being lower fares for the consumer. This will come out in lower share price for the sector. Zika will effect the airline sector much more than cruise lines simply because it has larger risk factors. Below is a chart of (UAL)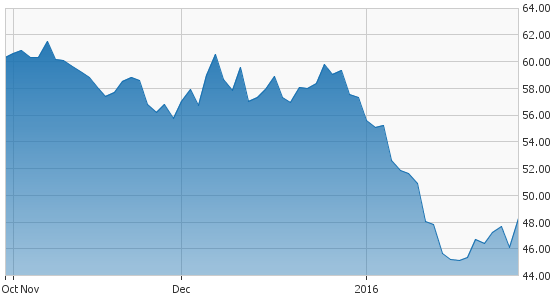 Come back because I will be reviewing prevention and cure stocks in part 2 of Zika. Thank you always for reading.
DISCLOSURE: The views and opinions expressed in this article are those of the authors, and do not represent the views of equities.com. Readers should not consider statements made by the author as formal recommendations and should consult their financial advisor before making any investment decisions. To read our full disclosure, please go to: http://www.equities.com/disclaimer