As of Dec. 31, 2018, Zendesk had 136,000 paid customer accounts globally using its cloud-based help desk solution. The company's earnings over the next few years are expected to increase by 34%, indicating a highly optimistic future ahead according to analysts.
In this article, we'll be taking a look at the technical picture of the stock using the Elliott wave Theory to identify the potential future path.
Since its IPO, ZEN has rallied higher in impulsive waves creating separation from its 2014 & 2016 lows. The bullish trend taking place isn't mature yet as the stock is still trading within the strongest 3rd wave higher. In addition, after a larger correction in wave four, a fifth wave to the upside is expected to take place.
ZEN Weekly Elliott Wave Chart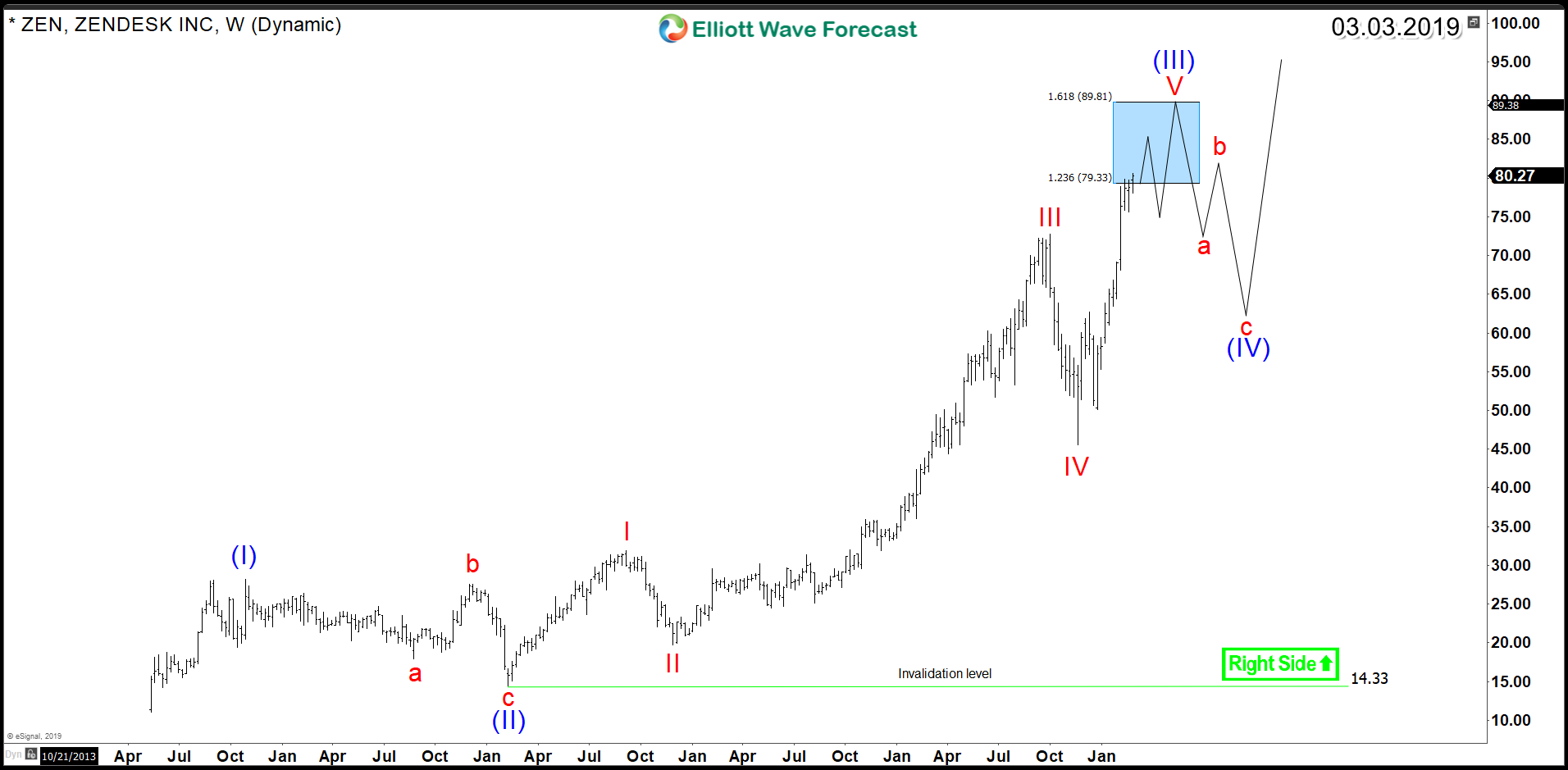 Technically, ZEN reached the minimum target area of $79.33 – $89.81 for wave V of (III) presented in the above chart. However, the 4H cycle from the December 2018 low is still suggesting further upside to be seen before ending another 5 waves rally. Consequently, short term pullbacks will remain supported and find buyers in a 3 , 7 or 11 swings pullback against a $50 low.
ZEN 4H Elliott Wave Chart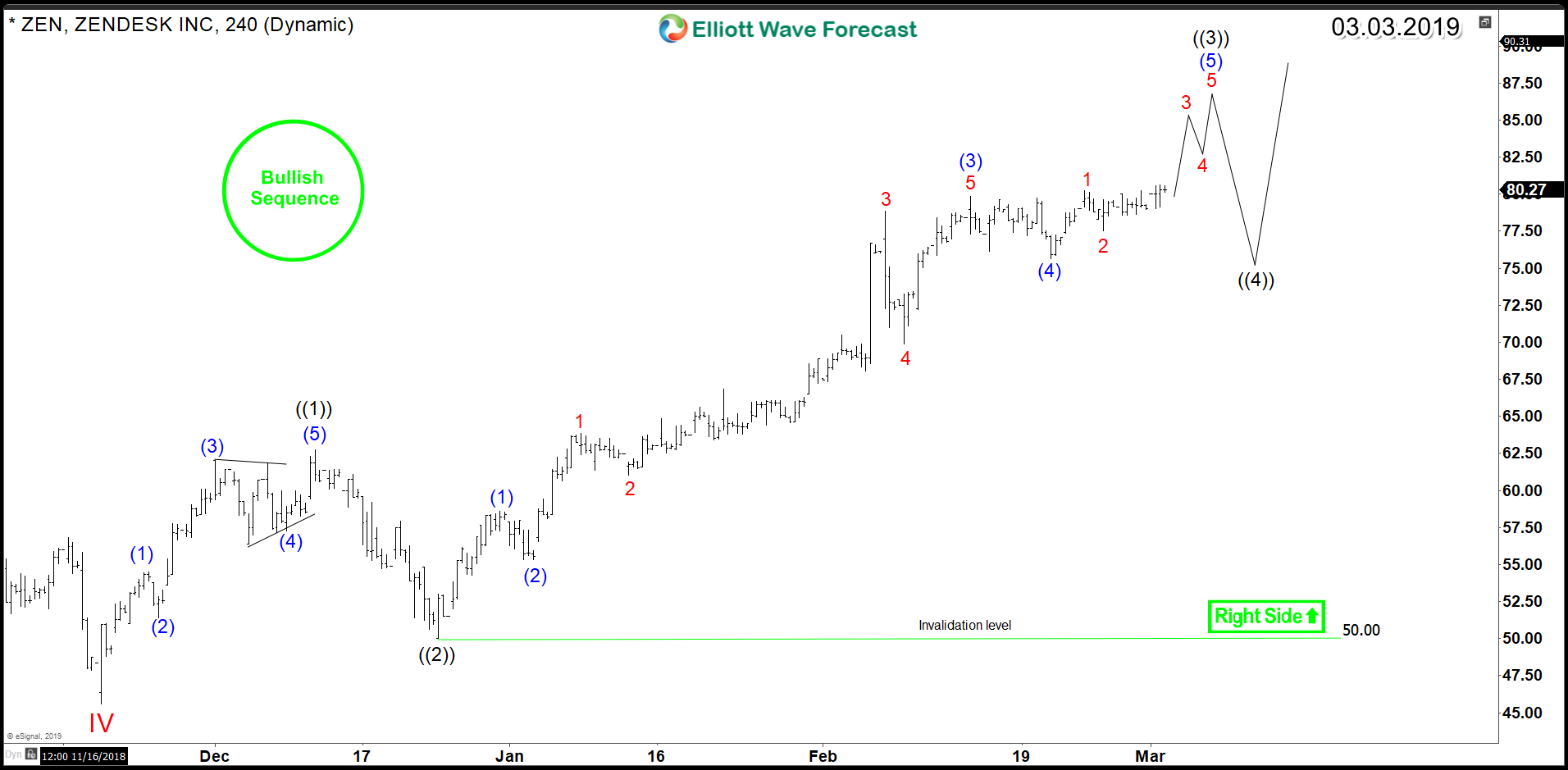 In conclusion, Zendesk bulls are in total control at this stage as the technical picture is supporting a higher price for the stock in both short and long term. So if you are interested in investing or trading ZEN, you should keep an eye on the next pullback which can provide you with a good entry point to join the rally.