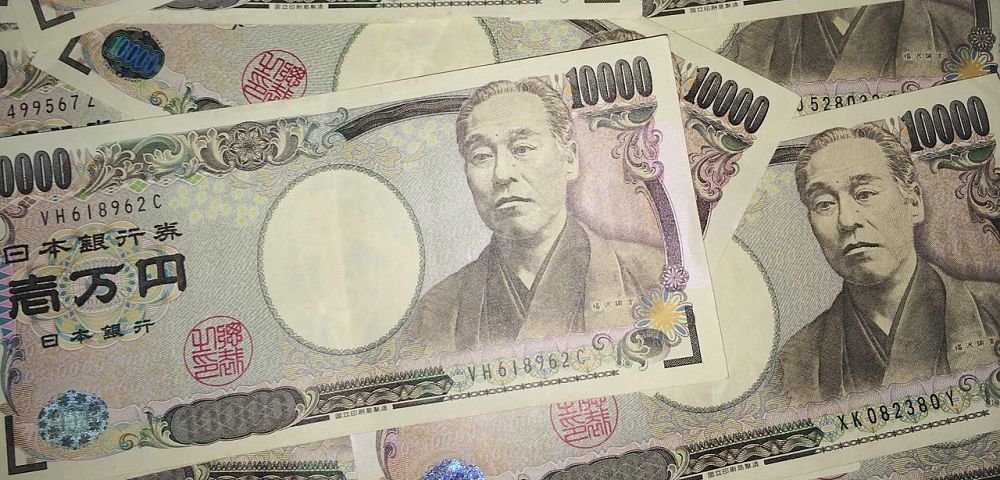 The Yen continues strengthening against the USD: since October 4th, when this recovery started, it has already added 2.3%. Investors are clearly interested in "safe haven" assets right now due to the sentiment changes on the global capital market.
At the beginning of another October week, investors are worried by the statement that came from Steven Mnuchin, the United States Secretary of the Treasury. He told the media about intentions of the USA to add regulations on controlling currency manipulations to all future commercial transactions. This includes Japan as well, that's why investors' response is quite natural.
This is the reason why the Japanese government and the BoJ are now wondering whether Washington, using these regulations, has the right to describe any fluctuations of the Yen (including the ones caused by the Japanese regulator) as currency manipulations. In other words, is there any chance that the BoJ's decision to implement any currency interventions be perceived as one of the ways to manipulate prices? As a rule, the Japanese Central Bank doesn't interfere with currency trading due to concerns about sharp fluctuations in the Yen rate, but no one knows what might happen or change in the future.
The statistics published by Japan in the morning were rather unimpressive. The final report on the Japanese Industrial Production in August showed +0.2% m/m in August against the expected reading of +0.7% m/m. This number would surely prevent the Yen from rising if it weren't for the demand for the Japanese currency as a "safe haven" asset.
In the H1 chart, USDJPY is steadily trading downwards and has already corrected the previous uptrend by 61.8%. The main mid-term downside target is the fractal support at 110.39: the price may reach this level after breaking the short-term support line at 111.46. The short-term resistance is the resistance line of the current channel at 112.30.
Also, the current trend may be considered as a correction of the previous long-term uptrend. However, the scenario that implies a further descending movement may come true only after the instrument breaks the low at 110.39.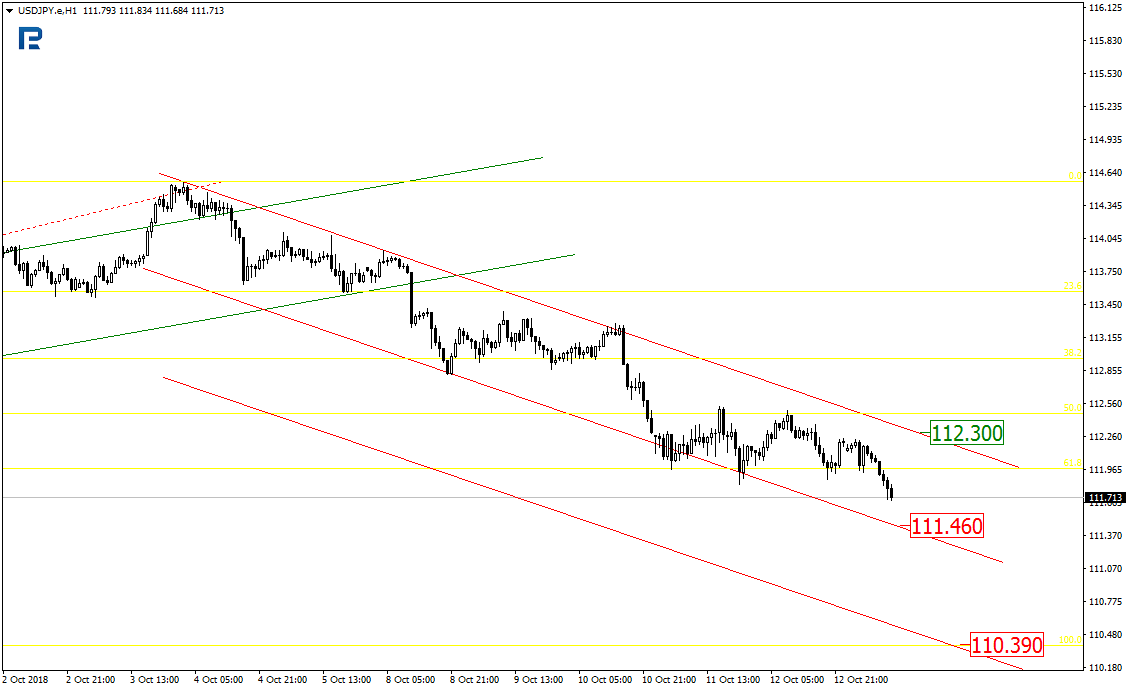 Author: Dmitriy Gurkovskiy, Chief Analyst at RoboForex
Disclaimer
Any predictions contained herein are based on the authors' particular opinion. This analysis shall not be treated as trading advice. RoboForex shall not be held liable for the results of the trades arising from relying upon trading recommendations and reviews contained herein.