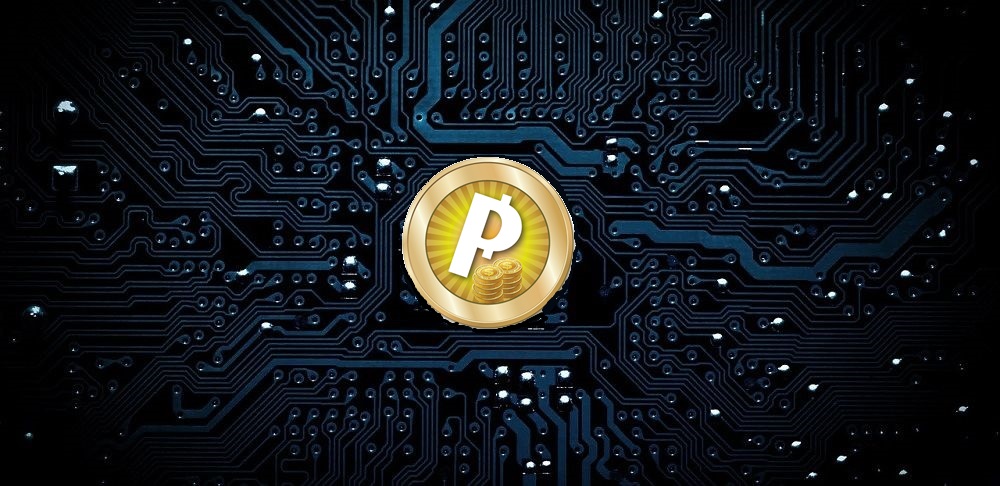 WRIT Media Group, Inc. (OTCQB: WRIT) announced today that it added two additional currencies, Bitcoin and Dash, to its Pelecoin cryptocurrency mining system. During the past two months, WRIT Media's Pelecoin development team has built the core functionality of its digital currency system and has now added new features which enable users to mine six cryptocurrencies simultaneously by utilizing Pelecoin's proprietary mining algorithm software. Over the next two months, the Company plans to add six more cryptocurrencies to the system, for a total of twelve, to spread the volatility risk of mining a single cryptocurrency over a bucket of highly performing digital currencies.
Pelecoin now provides an easy-to-use, downloadable software that allows for optimal mining by enabling users to mine Bitcoin (BTC), Ethereum (ETH), Ethereum Classic (ETC), Zcash (ZEC), Monero (XMR), and Dash (DASH) simultaneously. This fast yet scalable system optimizes mining output and revenue by mining a "bucket" of six different cryptocurrencies. By spreading risk over a portfolio of six digital currencies (more coming soon), Pelecoin's proprietary mining algorithm reduces price volatility and optimizes cryptocurrency mining. Additionally users can safely withdraw and send Pelecoin to any external wallet that accepts transfers of BTC, ETH, ETC, DASH, ZEC and XMR, by using the platform's automated withdrawal form.
Users can look for a series of new features over the next few months that will be integrated into Pelecoin to enable high volume transactions, security, optimized currency mining and trading, and other business tools which will provide a scalable ecosystem that can handle real-world commercial use.
More currencies and hedging. Pelecoin will add cryptocurrencies based upon the price and volatility performance of each, and eventually hedging instruments which will adapt to the volatility of the marketplace, and further optimize system mining.
Trading platform. Cryptocurrency trading allows for larger blocks of transactions and lower transaction fees, enabling thousands of additional Pelecoin transactions - making the digital currency ideal for consumer applications.
Transactions and wallets. Mobile app engagement and mobile cryptocurrency wallets allow users to store Pelecoin tokens and use them for everyday transactions - an important feature for addressing consumer use of any digital currency asset.
Smart contracts. Many lessons have been learned from Ethereum's rise to prominence through use of smart contracts. Pelecoin's smart contracts - essential for any credible blockchain platform - will be licensed to third parties for transactions and system token offerings.
---
---
Security and anonymity. Multi-signature transactions will be developed and implemented, as will anonymous transactions. These are, again, critical for real-world business applications.
Pelecoin is now available to the public by registering for a free Pelecoin account and by downloading the Pelecoin miner in order to start mining. For additional information and to register follow the link www.PelecoinInfo.com
About WRIT Media Group
WRIT Media Group, Inc. (OTCQB: WRIT) is a diversified media and software company whose operations include digital currency software development, including trading platforms and Blockchain solutions, content production and distribution; and video game distribution via mobile platforms.
Cautionary Note Regarding Forward-Looking Statements
Except for the historical information contained herein, the matters discussed in this press release are forward-looking statements that involve risks and uncertainties that could cause actual results to differ materially from those predicted by such forward-looking statements.Investors are cautioned that all forward-looking statements involve risks and uncertainties, including, but not limited to, those discussed in WRIT Media Group's latest 10-K filed July 14, 2017. The company undertakes no obligation to publicly update or revise any forward-looking statement, whether as a result of new information, future events or otherwise.
Pelecoin, CrypFXPro and their related trademarks and names are the property of WRIT Media Group, Inc. and are registered and/or used in the U.S. and countries around the world. All rights reserved. All other trademarks belong to their respective owners.
In the interest of full disclosure, we call the reader's attention to the fact that Equities.com, Inc. is compensated by the companies profiled in the Spotlight Companies section. The purpose of these profiles is to provide awareness of these companies to investors in the micro, small-cap and growth equity community and should not in any way be considered as a recommendation to buy, sell or hold these securities. Equities.com is not a registered broker dealer, investment advisor, financial analyst, investment banker or other investment professional. We are a publisher of original and third party news and information. All profiles are based on information that is available to the public. The information contained herein should not be considered to be complete and is not guaranteed by Equities.com to be free from misstatement or errors. The views expressed are our own and not intended to be the basis for any investment decision. Readers are reminded to do their own due diligence when researching any companies mentioned on this website. Always bear in mind that investing in early-stage companies is risky and you are encouraged to only invest an amount that you can afford to lose completely without any change in your lifestyle. Equities has been compensated with cash, common shares and/or warrants for market awareness services provided.
DISCLOSURE: The views and opinions expressed in this article are those of the authors, and do not represent the views of equities.com. Readers should not consider statements made by the author as formal recommendations and should consult their financial advisor before making any investment decisions. To read our full disclosure, please go to: http://www.equities.com/disclaimer