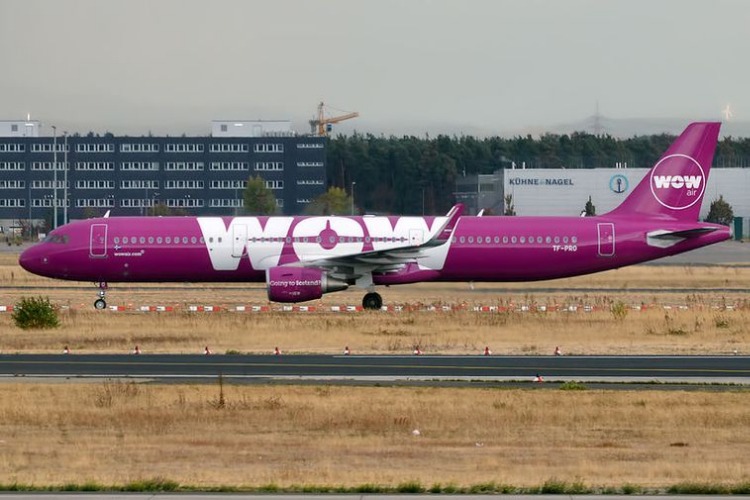 Image: Iceland Monitor, Anna Zvereva
Wow Air is now part of history, after ceasing operations Thursday and leaving at least 1,000 passengers stranded with no flights and no refunds. Passengers were given conflicting information about their flights' status, as multiple delays eventually morphed to cancellations, and Wow Air was conspicuously absent on social media, eventually making an announcement via its website and email that it was closing its doors.
Operating as an ultra low budget airline that attracted passengers with its bargain fares—Boston to Reykjavik for $100, Washington DC to London (via Reykjavik) for $140, New York to Amsterdam (via Reykjavik) for $170—Wow Air's absence creates a significant vacuum in the transatlantic passenger market. The discount carrier moved 3.5 million passengers in 2018, and airlines are already moving to fill the void.
Competition to the rescue
CNN reported that carriers including EasyJet ESYJY, Icelandair, Wizz Air, XL Airways and Norwegian Air were all offering discounted "rescue fares" to Wow's former passengers. Some of these offers, however, may come with restrictions that make them difficult for passengers to use.
For example, according to NPR, Icelandair's offer is limited to those passengers "who have already embarked on their journey and have a return ticket with Wow Air between 28 March and 11 April 2019." The return ticket requirement will pose a rather high hurdle, as Wow Air is no longer issuing tickets or e-tickets that could be used to take advantage of the Icelandair exchange offer.
Third-party aggregators such as Expedia Group EXPE, which operates Expedia, Travelocity and Hotwire, among others, and Booking Holdings BKNG, which operates Booking, Priceline, Kayak and Cheapflights among others, should see a boost in traffic also, as many of Wow's historical passengers, who used to book directly with Wow Air, will now be seeking alternate purchasing methods.
Rumors of Wow Air's troubles had been circulating for many months
After rapid growth for several years, Wow Air's impending collapse was perhaps easier to see coming by industry followers than it would have been by passengers seeking discounted flights.
In the past several months, Wow Air halted service to Miami, Cincinnati, Cleveland and St. Louis. In November 2018, the carrier returned four Airbus jets back to their owners, reducing its fleet from 20 planes to just 16.
Also in November 2018, Icelandair cancelled its previously announced acquisiton of Wow Air.
In December 2018, Indigo Partners, investors in Frontier, WizzAir, Volaris and Spirit Airlines, were reported to be in discussions to infuse $75 million into Wow Air. When that deal collapsed earlier this month, Icelandair was apparently back to the table, only to walk away earlier this week.
When one of Wow Air's jets was repossessed this past Monday in Montreal, it was all over but the shouting.