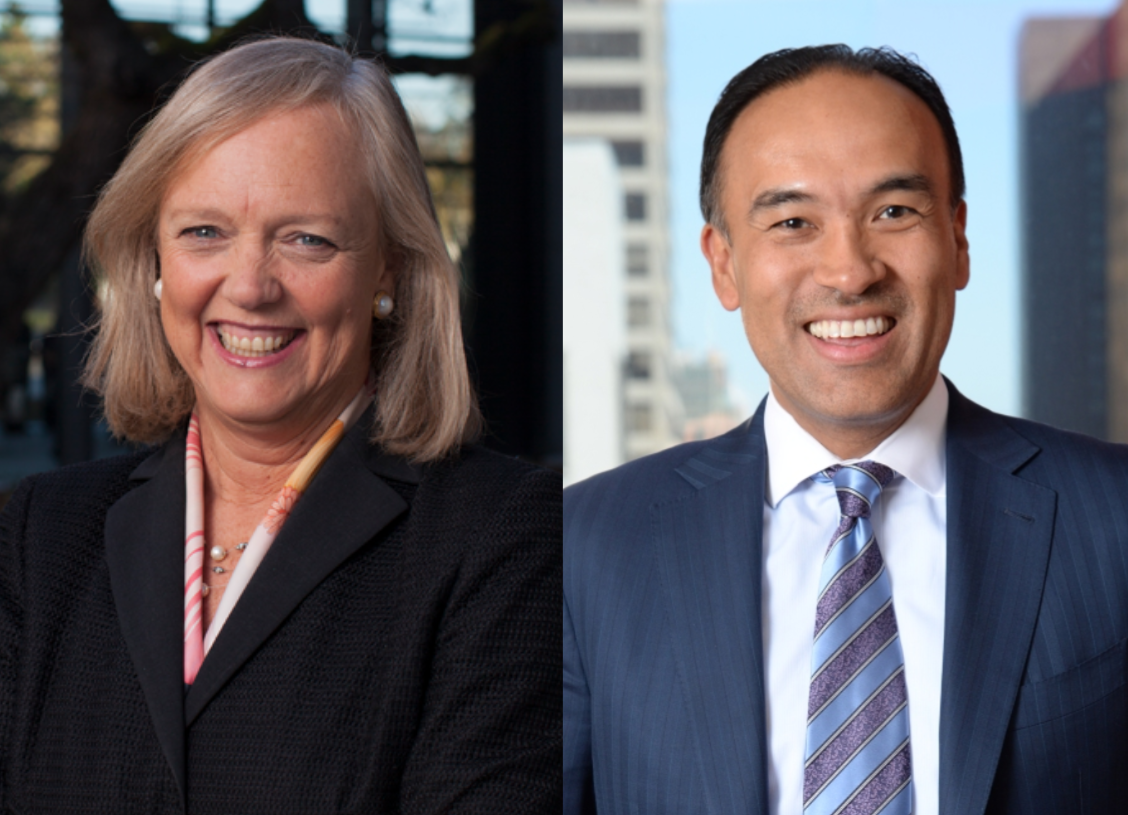 Images: Meg Whitman, Mark Tatum
General Motors Company (NYSE: GM ) has appointed tech-industry veteran Meg Whitman and National Basketball Association (NBA) deputy commissioner Mark Tatum to its board of directors, effective immediately.
With their appointments, GM now 13 board directors, including seven women and three people of racial and ethnic minority backgrounds, making it one of the most diverse corporate governance groups in the US.
The board will stand for election at the company's annual shareholders meeting on June 14, GM said.
Whitman, 64, was most recently chief executive officer of media startup Quibi Holdings and is currently a director at consumer products giant The Procter & Gamble Company Inc (NYSE: PG ). She was formerly chief executive officer of Hewlett Packard Enterprise Company (NYSE: HPE ) and eBay Inc. (Nasdaq: EBAY )
In a statement, Whitman said "GM's growth strategy has all the elements of a startup but with far greater scale, millions of customers and a strong underlying business."
"This makes it a very exciting time to join the Board," she added.
In his current role as NBA deputy commissioner and chief operating officer, Tatum, 51, is responsible for the league's global business operations. Prior to being promoted in 2014 to his current role, Tatum was the NBA's executive vice president of global marketing partnerships.
"GM is changing a more than 100-year-old business model and marshaling thousands of people and billions of dollars to drive solutions that matter for the environment, communities, businesses and investors," Tatum said.
"Joining the Board and helping accelerate that change is an honor and I look forward to working with the GM team and my fellow directors to make it happen."
GM is among only 5% of US corporate boards in which women comprise at least half of the members, according to public interest group 50/50 Women on Boards.
GM is also the only major automaker with a female chief executive officer, Mary Barra, who has led the company since 2014. Barra also serves as chair of the GM board.
In a statement, Barra said, "Our diverse Board of Directors is a competitive advantage for GM as we work to deliver a better, safer and more sustainable world."
"Mark and Meg will bring unique experiences to the Board, especially in technology, brand building and customer experience that will help us drive value for shareholders and other GM stakeholders now and into the future," she said.
Whitman and Tatum join the board as the country's largest carmaker continues its efforts to transition to an all-electric vehicle lineup by 2035.
Last year, GM announced plans to release 30 new EVs globally by 2025 via a $27 billion investment in electric and autonomous vehicles during that time frame, CNBC reported.
_____
Source: Equities News