How Women Beat Men on the Stock Market With Less Risk
Julia Novakovich Follow |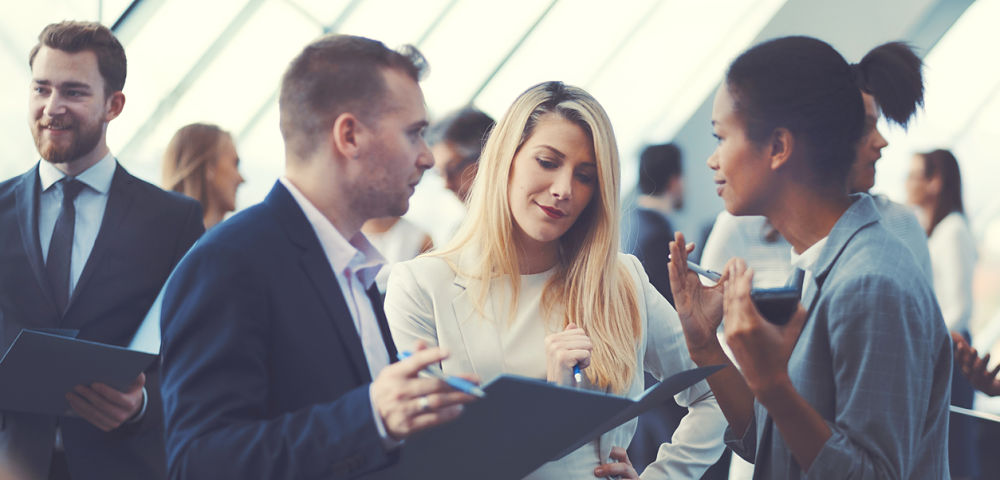 At least three years of research have shown that women consistently outperform men on the stock market. In 2014, women outperformed men by 12%; in 2015, a year when the stock market underperformed consistently, women lost less than men; women lost 2.5% on their portfolios on average, while men lost 3.8%. Even studies looking at older investment patterns showed the same basic concept: women do a better job of managing their investments than men do.
Last year, Kiplinger undertook the project of understanding why women do so much better investing in the stock market than their male counterparts.
Women Have More Household Knowledge
While men are often the primary income earners in their families, women are often more responsible for purchasing household goods and staple items. However, women are gaining sustained influence on the world of investing.
This expertise is often reflected in their investments. Men are more likely to invest in tech firms, cutting edge manufacturing, and other science and tech-based companies. Women, meanwhile, are more likely to choose investments that are based in durable goods, long-term performance, and growing service industry companies. While these companies may not show incredible performance immediately, they tend to be steady earners over time.
They Do More Research

Men often go with their gut in terms of making investments; they are more likely to hear a passionate sales pitch or an exciting comment and commit to an investment.
Women, meanwhile, are more likely to be cautious with their investing dollars. They are more likely to look at the performance of a company over time, develop an understanding of their board and other investors, and consider how the company is likely to react to changes in the market. That upfront research means that women are more likely to make investments that are high quality in the first place, which makes it more likely that their investments will perform.
They Tend to Be More Patient

Kipling compares men to sluggers in baseball, while women prefer contact over home-runs. A string of singles will get a team to a winning score more often than solo homers. Women are more likely to take their time choosing their investments. Men are often heard boasting about their high performing portfolios or sharing tips on hot stocks; women tend to focus more on blue-chip stocks that have proven performance.
They Are Less Likely to Panic

According to capital.com, in 2016, women represented 26.2% of the angel market, compared to 25.3% in 2015. Women may have a better understanding of which products and companies are performing exceptionally well based on their own conversations and experiences.
Stereotypes are, by definition, not universal, but as an overall statement, women tend to be more comfortable with emotional states than men. In the world of investing, staying calm in the face of big drops and big increases in stocks can be the difference between making a significant amount of money, and losing an amount that is hard to bear.
According to kiplinger.com, women are inherently more focused on the research segment of investments, they are less likely to be swayed by sudden changes in the market; they can quickly assess whether the companies and funds they've invested in are likely to weather the abrupt changes or not. This helps them make the right decisions to protect their investments.
Focus on Long Term

Women often focus on long term performance of their investments. This is not to say that women never invest in a hot stock or a likely big winner in their portfolio, but they are more likely to temper their risks by keeping the primary portion of their investment fund in a safe, protected location.
Women are more likely to consider factors like whether a company tends to provide dividends and if the shares are reasonably priced.
Fewer Trades Overall

The actual act of trading stocks is expensive. Brokerage fees generally apply when a stock changes hands, and over the lifetime of an investment portfolio, those fees can add up. Often, the stock that is being traded is one with a known performance history, and it is being swapped for one that is fundamentally unknown. Over time this can also cause a portfolio to suffer. Women trade significantly less than men, which can allow their portfolios to see significant growth over time.
Male investors shouldn't give up on the stock market just because their female counterparts tend to perform better over time. They can, however, learn from successful women investors and make sure that the way they trade is calm, measured, and research based. This will help their portfolio succeed beyond bragging rights and into the kind of investments that can matter for years to come.
DISCLOSURE: The views and opinions expressed in this article are those of the authors, and do not represent the views of equities.com. Readers should not consider statements made by the author as formal recommendations and should consult their financial advisor before making any investment decisions. To read our full disclosure, please go to: http://www.equities.com/disclaimer