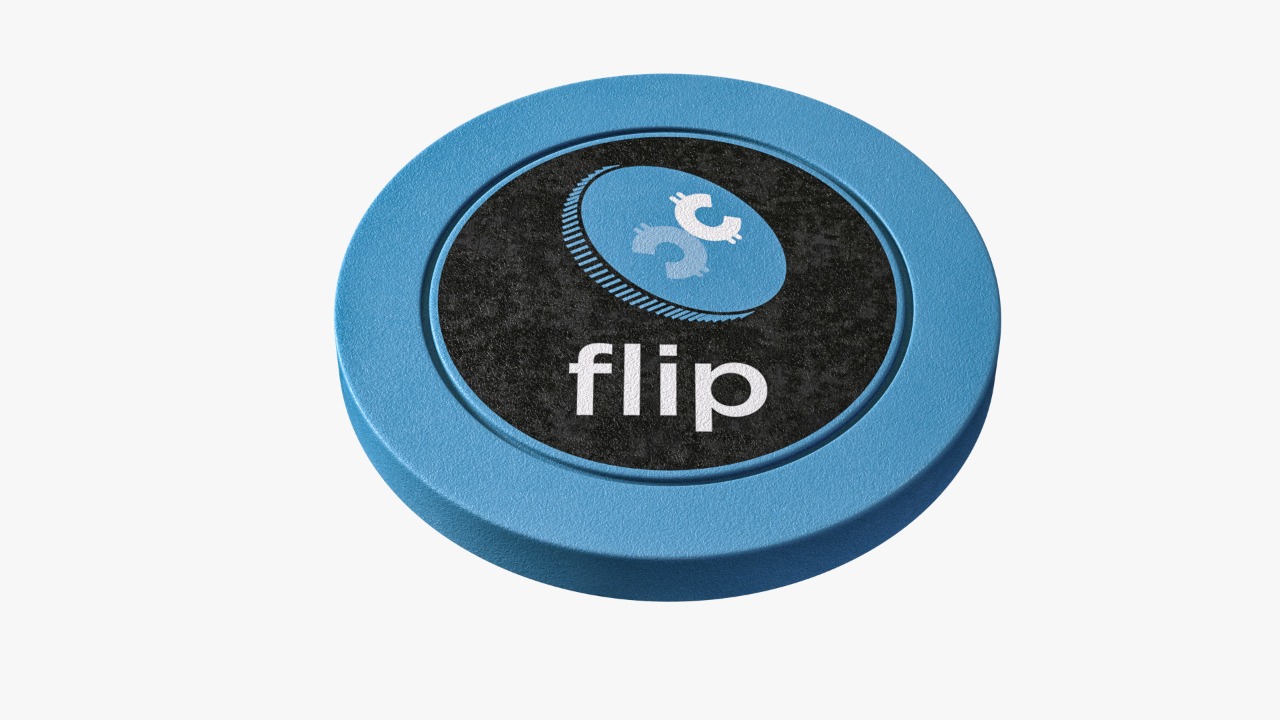 NXT-ID, Inc. (NXTD) subsidiary Fit Pay, this presents a tremendous opportunity to align a significant market need with its core mission: making payments easier. The company has successfully developed technology to integrate contactless payment solutions into the emerging space of wearables, as witnessed by Garmin's (GRMN) vívoactive 3 smartwatch and the Token biometric identity ring.
Fit Pay's recent announcement of Flip™, a payment device that facilitates contactless cryptocurrency payments, is both a logical extension of the company's target markets as well as a potential game-changer for the entire payment ecosystem. Fit Pay recently began accepting pre-orders of Flip at www.FliptoPay.com.
Equities.com spoke with Chris Orlando, VP Communications and Investor Relations at NXT-ID, to learn more about Flip™ and the opportunities the company sees in this space.
EQ: What is Flip™ and how does it work?
Orlando: Flip™ is a payment device that allows cryptocurrency holders, initially Bitcoin holders, to exchange their cryptocurrency value into US dollars, and then use Flip to make payments at any retail location accepting contactless payment. The Flip device itself is a round, coin-shaped payment device that leverages the FitPay platform to enable it to exchange cryptocurrency into US dollars for purposes of funding a prepaid account. We plan to add other form factors with the same capability in the future.
EQ: Does it connect to their Bitcoin wallets?
Orlando: Yes, users would maintain their existing cryptocurrency account, which to fund a prepaid account on our platform with US dollars exchanged from their cryptocurrency value. It functions as a cryptocurrency wallet funded with US dollars.
EQ: Flip leverages a platform that FitPay is developing with Cascade Financial Technology Corp. (Cascade FinTech). Can you tell us about that relationship and how it's expanded for this initiative?
Orlando: our existing relationship with Cascade was announced in October 2016, and they are our partner for our general purpose reloadable program, meaning prepaid accounts that you can reload with value. With this new arrangement, we have extended that arrangement to include the exchange of cryptocurrencies and using that to add value to a prepaid account.
EQ: Fit Pay has established a name for itself as one of the leading companies to work with when it comes to wearable digital payments. It seems logical, with the rise in the popularity of cryptocurrencies, for you to enter into this space. What are the opportunities for the company here?
Orlando: from the start, our mission has been to change the way people pay, whether that is through a smartwatch or wearable, a coin fob, or now, a payment device like Flip. It's really about giving the consumer an opportunity to pay in a way that most closely fits their lifestyle. It gives them an opportunity to choose a variety of devices as well as a variety of payment methods that are secure and reliable, and that fit more seamlessly into the way they live. So, for us, this is a natural extension of that mission—by extending the capability of our platform into cryptocurrencies.
The cryptocurrency market is still very young, obviously, but we think it's an area where we should have a presence, and we think we have some capabilities that can add a lot of value. Our goal is to connect cryptocurrency to the payment ecosystem, by providing a path to making traditional payments. We see that there is a lot of value in that capability, and tremendous utility for users who own cryptocurrency that want to use it to make purchases.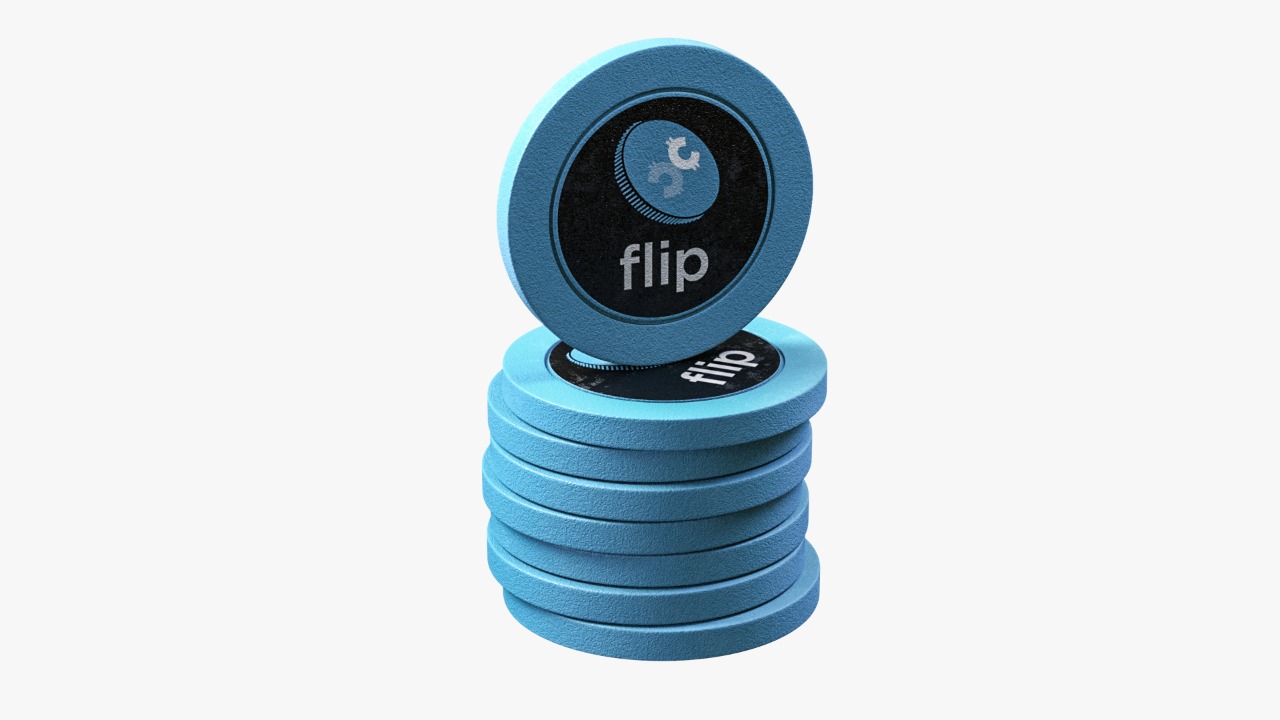 EQ: One of the biggest criticisms currently of cryptocurrencies is that it's not that easy to be used as a payment method. In that sense, Flip certainly would fill a huge market need. from a larger perspective, the payment space has really become one of the most exciting areas for innovation in recent years. People have relied on cash and plastic credit cards for decades to pay for things, and it all seems very antiquated now, particularly considering all the new technology available today. Do you feel like this space is ripe for disruption?
Orlando: I don't know if "disruption" is the right word. I think that there is a lot of evolution that can take place and I think we're seeing it every day, with more and more payment technologies coming into use. There still is a long way to go in terms of broad adoption of these new currencies and payment methods, both on the consumer side and on the ecosystem side.
What we have experienced, and what I think is the case, is that the ecosystem is supportive, and they want to see more types of secure payment methods out there. Consumers are ready, and they really want ways to pay that fit better with how they manage their lives. So, whether that is being able to go out run and not have to take your wallet or your phone with you, or whether that is being able to extract the value from your cryptocurrency account to make a payment, consumers want payment methods that fit their lifestyle. And they really want to see those payment methods more readily available in the marketplace. That's where we see Fit Pay as playing a very critical role in terms of pushing those technologies, making the necessary connections with the ecosystem and then making these technologies available to consumers.
EQ: On the consumer side, there's certainly more and more excitement and demand coming into the space. On the flipside, there are the vendors and merchants that may be slower to adopt, though they may be starting to feel that demand and pressure coming for their customers to modernize how they do business. Are you getting a sense of that?
Orlando: we do get exposed to it, and I think the more merchants and retailers see and experience the really transformative ways that their consumer experience can be improved by a more seamless transaction, you'll see wider and wider adoption. As an example, if a customer can simply tap and go when they pay, then there's a lot less friction in that transaction.What that translates to for retailers is better customer experience, faster transactions and more customer conversions.
It makes your customers happy, which is obviously most important for merchants and retailers, but also allows for faster transactions in a way that hits their bottom line. As those benefits start to become clearer and those use cases more prevalent, you'll see wider adoption. Even as it is, the adoption is fairly wide. You have more than 10 million contactless payment terminals out there functioning. It is a large amount of behavior to shift, so it does take some time, but it's becoming more and more mainstream.
EQ: This wave of innovation isn't necessarily just isolated to the digital payment space. It permeates and coalesces with some broader macro trends that are transforming society, such as the Internet of Things and seamless integration of technology into more real-world applications. It's all about ease of use. Where do you see Fit Pay's role in this whole ecosystem? How do you benefit from it?
Orlando: Ease of use was one of the founding principles of the company. When we started looking at payment transactions, our number one goal was, "How do we make this easier for the customer?" We wanted to reduce friction and provide a better customer experience. When you create a frictionless consumer experience then the adoption rates go up. You have happier customers, which makes for a happier merchant. It's really just a virtuous cycle. For us, it always starts with making that payment experience itself as seamless, easy and comfortable as possible for the consumer.
EQ: bringing this back to Flip, Bitcoin and cryptocurrencies in general. Would it be fair to say that from Fit Pay's standpoint, you don't necessarily care what or how people want to pay, you just want to help make it easier for them to do so?
Orlando: yes, our goal is to allow consumers to pay in a way that fits their lifestyle in a device that they're comfortable using, and by a payment method that fits the way they structure their finances. For some, it might be Flip and cryptocurrencies. For others, that might be Garmin Pay in their Garmin watch when they're, let's say, out on a run. For others, it might be their Token ring when they're in a shopping mall. From our perspective, the greater variety of devices that can be payment-enabled and the greater range of consumer experiences that are possible is what our mission is about.
EQ: For those interested in in the Flip device, where can they get more information on when it will become available?
Orlando: We just announced the we are taking preorders for Flip at FliptoPay.com. So, those interested in being the first to have Flip can go to FliptoPay.com and be among the early adopters of the device and its Bitcoin wallet.
---
In the interest of full disclosure, we call the reader's attention to the fact that Equities.com, Inc. is compensated by the companies profiled in the Spotlight Companies section. The purpose of these profiles is to provide awareness of these companies to investors in the micro, small-cap and growth equity community and should not in any way be considered as a recommendation to buy, sell or hold these securities. Equities.com is not a registered broker dealer, investment advisor, financial analyst, investment banker or other investment professional. We are a publisher of original and third party news and information. All profiles are based on information that is available to the public. The information contained herein should not be considered to be complete and is not guaranteed by Equities.com to be free from misstatement or errors. The views expressed are our own and not intended to be the basis for any investment decision. Readers are reminded to do their own due diligence when researching any companies mentioned on this website. Always bear in mind that investing in early-stage companies is risky and you are encouraged to only invest an amount that you can afford to lose completely without any change in your lifestyle. Equities has been compensated with cash, common shares and/or warrants for market awareness services provided.