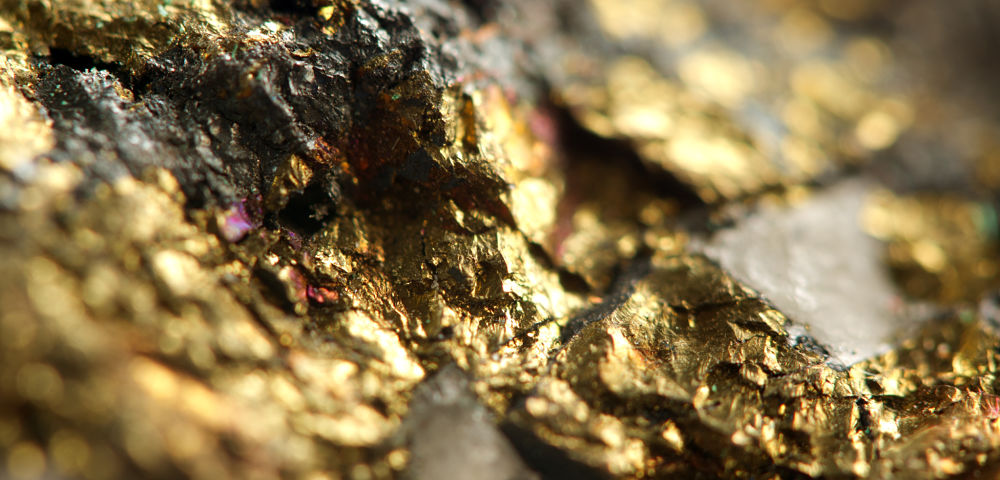 If you ever watch shows like Discovery's "Gold Rush," you'll notice that there doesn't seem to be a rhyme or reason to where Todd Hoffman says to start looking for gold. It's more like the dramatic effect of Kevin Costner pointing vaguely into the mountains to show Josie where the Alaskan gold is in the movie "Wyatt Earp." Gut feeling may be the way things used to work, but today, science and exploration are the playbook to mining success.
A more deliberate approach should get Margaux Resources (MRL:CA)(MARFF) to the finish line with its portfolio of property in southern British Columbia, Canada. The company spent most of 2017 consolidating one of the biggest land packages ever in the Kootenay Arc region, an area known for its precious and base metals. Despite how Margaux CEO Tyler Rice once described the region's mining as, "old-timers finding 800,000 ounces of gold following single veins in the dark," the region remains woefully underexplored and highly fragmented between owners.
That is, until now.
Margaux cleaned up and consolidated the land, amassing a stunning 24,000-hectare portfolio of property in the Kootenay Arc, dividing the projects into what are now known as the Sheep Creek Gold District and Kootenay Arc Zinc District.
Historically, miners found gold by tripping over it. Literally. Veins were discovered by following outcrops or by chance while drifting from a known vein. Even with arcane methods, the miners unearthed gold at a historical production grade of 14 grams per tonne.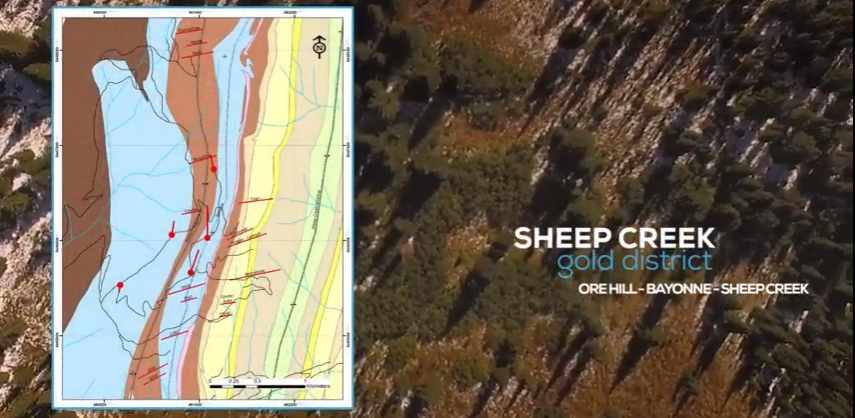 Armed with historic data and now contiguous land, Margaux is bringing advanced exploration technology to the projects for the first time ever. The Calgary-based company said recently that it is commencing a ground-based geophysical survey, consisting of both Very Low Frequency (VLF) and magnetic techniques to better define the geology and mineralization of the land.
"Margaux employs an integrated and multi-disciplinary approach to exploration. This geophysical survey represents another tool for the company to use," said Linda Caron, Margaux's Vice President of Exploration. "We anticipate that the interpretation of this data will help us refine and prioritize drill targets on the Kootenay Arc Zinc District."
The 17-line kilometer survey will better characterize a near mine conductive horizon, as identified from a 2009 airborne HeliGEOTEM survey, for subsequent drill testing, according to Margaux. The company is initially focusing on the ground adjacent to the past-producing Jersey-Emerald lead/zinc mine, which at one point was the second largest tungsten mine in North America and second largest zinc-lead mine in B.C.
The target of the survey is 750 meters long and less than one kilometer from the mine. No diamond drilling has ever been conducted in this area, but a historical soil grid over the region returned elevated zinc in soils all the way up to 2,257 parts per million (ppm), data that dovetails with the aerial study.
Rock samples also lend credence to the contention Margaux is looking at the right spot. One historic sample along strike of the conductor graded 16.3% zinc, 0.24% lead and 9.2 ppm silver. Last year, Margaux took a sample that returned 32.8% zinc, 1.2% lead and 20.1 ppm silver.
About 300 meters north of the survey target, two historic drill holes have been completed, intersecting a zone of semi-massive pyrrhotite within limestone. A 0.9-meter drill core sample returned 33.8 ppm gold, 34.4 ppm silver and over-limit values of (>1%) lead and zinc, suggesting Margaux could be surrounded by mineralization and will have no shortage of drill targets across its expansive property in the future.
---
In the interest of full disclosure, we call the reader's attention to the fact that Equities.com, Inc. is compensated by the companies profiled in the Spotlight Companies section. The purpose of these profiles is to provide awareness of these companies to investors in the micro, small-cap and growth equity community and should not in any way be considered as a recommendation to buy, sell or hold these securities. Equities.com is not a registered broker dealer, investment advisor, financial analyst, investment banker or other investment professional. We are a publisher of original and third party news and information. All profiles are based on information that is available to the public. The information contained herein should not be considered to be complete and is not guaranteed by Equities.com to be free from misstatement or errors. The views expressed are our own and not intended to be the basis for any investment decision. Readers are reminded to do their own due diligence when researching any companies mentioned on this website. Always bear in mind that investing in early-stage companies is risky and you are encouraged to only invest an amount that you can afford to lose completely without any change in your lifestyle. Equities has been compensated with cash, common shares and/or warrants for market awareness services provided.