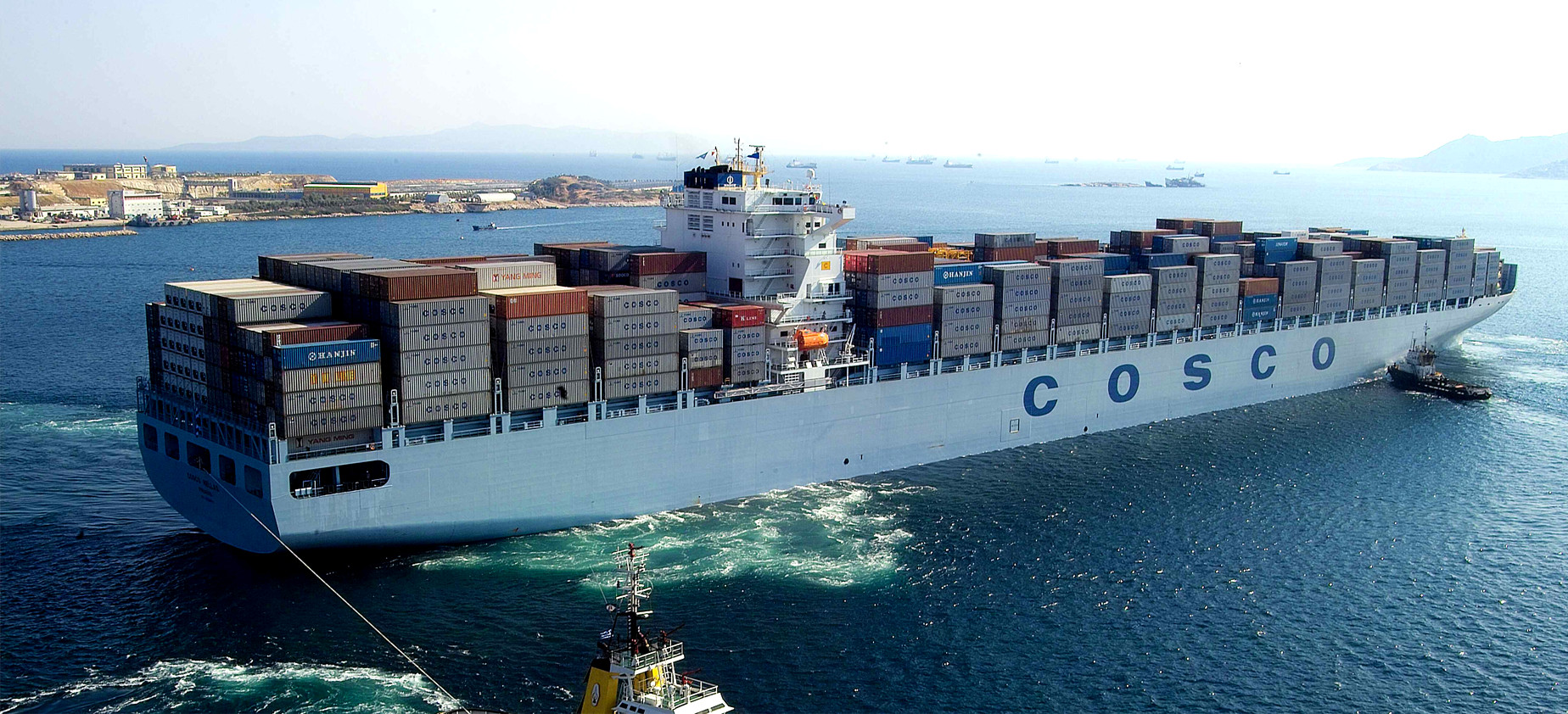 Source: Costamare, Inc.
Costamare Inc., a major containership leasing firm, is currently smashing estimates amid a geopolitical climate that includes US-China Trade War tensions, evolution in the Eurozone (Greece seems to be on a fulcrum), a prolonged Brexit crisis and uncertain supply-demand signals across the globe. Is this rally sustainable into 2020?
The company has been profitable the last two quarters, while net income and earnings per share more than doubled last quarter driven by increased charters and new ships.
"Voyage Revenues increased by 36% and net income by approximately 160% in Q3 2019 compared to the same quarter of last year. The adjusted EPS is $0.26," CFO Gregory Zikos stated on the earnings call in October.
The protracted trade war is obviously a critical issue for Costamare as the company receives around 99% of its first-class charters from Maersk, MSC, Evergreen, Cosco, Yang Ming, and Hapag-Lloyd. But, a looming change in marine oil regulations might be the biggest concern.
A sea change on the horizon
One of the biggest changes on the horizon comes from the United Nations with its new regulations designed to slash sulfur emissions. The new rules, promulgated in 2016, are scheduled to take effect next year and will ban ships using fuel with sulfur content higher than 0.5 percent. Current sulfur content allows shippers to use fuel with sulfur up to 3.5 percent.
These changes will help to cut down on acid rain and reduce respiratory diseases caused by sulfur emissions. If any shipping agency is caught using fuel over the sulfur limit, strict fines will be enforced, or vessels may even be deemed "unseaworthy" by port authorities.
Earlier in the year, Reuters reported that the new sulfur rules would create a chaotic situation as the shipping industry scrambled to implement the rules. Analysts anticipate that the additional costs to the container shipping sector alone could be in the range of $35 to $40 billion.
"The reality is that the industry has already passed the date beyond the smooth transition," Neil Atkinson, head of the oil industry and market division at the International Energy Agency, said in April.
This is a remarkable statement by Atkinson considering the fact that the United Nations' Maritime Organization gave the shipping industry four years to implement the sulfur change.
"Changes will be felt in the entire commodity landscape, including petrochemicals, road fuels, and airlines," Aftab Saleem, KPMG's director of its risk analytics advisory, told Forbes.
Saleem's commentary seems accurate, as refiners typically run feedstocks through upgrading units, converting them into more valuable transport fuels. That means that the historical link with prices for the finished fuels is now being disrupted by the need to produce the heavier and cleaner, low-sulfur oil.
Global Fuel Recovery Tweeted: As of January 2020 as much as 4 million barrels of oil a day will be affected by the changes in the IMO standard. The transition from HSFO (High Sulfur Fuel Oils), such as No. 6 Oil or Bunker C, to VLSFO (Very Low Sulfur Fuel Oil) will affect every corner of the petroleum market.
Heightened bunker price volatility has become a new normal in the second half of 2019 with the HSFO price in Singapore plummeting 45% in less than a month. "There's just going to be a run on low-sulfur materials, from whatever angle, wherever they can get it," Jan-Jaap Verschoor, Director of Oil Analytics, a firm that tracks margins across the global refining industry , commented to Bloomberg News.
The scrubber issue
Moreover, besides the scramble to comply and the increasing bpd demand for marine gasoil, a lower sulfur distillate, there is the "scrubber" issue to consider.
Shipowners have the option to install an internal scrubbing technology that will enable them use the dirtier fuel, but still comply with the new standards.
However, this equipment is more accessible for the wealthier shipping companies as the scrubber kit can cost up to $6 million per ship. Private company Trafigura has ordered scrubbers for all 32 ships in its fleet, but it will be an anomaly in the industry. There are more than 90,000 tankers and 60,000 international routes, and analysts are predicting that a maximum of 500 ships to be outfitted with scrubber kits.
If the scrubber kits create a haves-vs-have-nots scenario, a leveraged shipping company like Costamare will face a real quandary. A competitor with a fleet of shipping scrubbers would be able to purchase cheaper fuel and put a damper on Costamare's recent run.
CFO Gregory Zikos was asked later in the earnings call both about the scrubbers and the IMO 2020 oil changes, and his answer did not exactly stop the company's rally. If you read his words closely, however, he's not saying that investors are wrong to be concerned.
On the scrubbers:
"…[G]enerally speaking, a scrubber installation, the whole process takes longer than originally anticipated. And we also have ships which are in the process of having scrubbers installed. And generally, it takes more weeks than initially thought. So based on brokers' consensus, this is something that's going to have an effect for the whole of 2020. I cannot tell you whether this is going to be for the first or second quarter or third, but judging from the situation today, I can tell you that for the whole of 2020, this is something that is going to be taking capacity off the market, especially for the larger vessels for scrubber installation. It's not like those scrubbers can be installed within three to four weeks as initially thought. It takes much longer than that. Also the capacity in the shipyards, especially in Asia, is rather constrained. So there are a lot of delays there."
That is a long quote, but the punchline is that yes, we have scrubbers but none of them will be ready until well into 2020. Ok, not good.
On the IMO 2020 oil changes:
[Zikos starts by saying the oil costs are passed to the liner]… "Of course there are concerns generally about the liner industry's ability to pass on the fuel expense. So, the part of this incremental expense going to the shippers? I cannot possibly answer right now. But generally I have to say that we feel extremely comfortable with the credit quality of our business partners, meaning the liner companies."
This is a dodge by Zikos, an honest one maybe, but he is basically saying that it is unclear where these additional costs will fall on the supply chain. They have to fall somewhere, however, and there is a strong likelihood these will impact Costamare's profits in some non-trivial capacity.