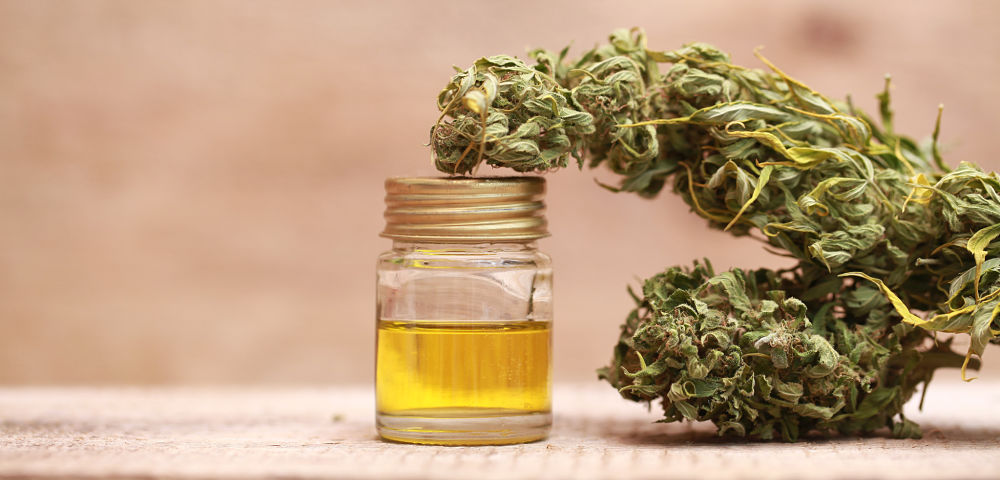 As Canada moves closer to becoming the second country in the world to legalize full adult use of marijuana, companies are jockeying for position in an industry expected to experience a boom that will be heard from Cape Spear to Boundary Peak 187. Some call a potential cannabis shortfall hype, but according to others, they are dead wrong. Even without legal recreational cannabis, the medical space was gaining momentum on its own, with monthly acceleration in the first half of 2017 in the number of people signing up as patients, dried cannabis sales and receipts for cannabis oils.
Exactly how many Canadians will partake in daily use of marijuana is anyone's guess – the Canadian government conservatively estimates about 450,000 – but the fact remains that shoppers could stare at empty shelves if production doesn't significantly increase. To lend some color, consider that Mackie Research Capital estimates 2017 ended with capacity for licensed producers at roughly 100,000 kilograms. That's a far cry from demand of 795,000 kilograms Mackie analysts forecast for this year.
For companies like Invictus MD Strategies Corp. (IMH:CA)(OTC:IVITF), the timing for the rise in demand couldn't be better as the company emerges as one of Canada's top licensed producers. In fact, the company made a milestone announcement last week with the sale of its first 120 kg of dried flower to Canopy Growth Corp. (WEED:CA) from AB Laboratories Inc. (AB Labs), of which Invictus MD holds a 50% stake in. The company said AB Labs' products will be used in Canopy Growth's curated CraftGrow line on Tweed Main Street's online store.
Invictus MD has been moving quickly and efficiently to align to capture its fair share of the market. The Vancouver-based company is focused on two main verticals in the Canadian cannabis sector: licensed producers under the Access to Cannabis for Medical Purposes Regulations (ACMPR) and licenses to sell cannabis under ACMPR, giving it direct exposure to the complete supply chain.
Big and Getting Bigger
Last week, Invictus MD boosted its stake in AB Labs from 33 percent to 50 percent. AB Labs is a company located outside of Hamilton, Ontario in an enviable position with both cultivation and sales licenses under ACMPR. To raise its ownership to half of the company, Invictus MD committed to invest $10 million in cash, capital that is earmarked for the acquisition of the land and building currently leased and used for AB Labs' existing facility, expanding the existing facility, acquisition of the land and building on the adjacent property and retrofitting expenses of the adjacent property. Invictus MD has also pledged a $2 million line of credit should the construction exceed the planned budget.
When the project is completed, AB Labs will have production space of approximately 56,000 square feet.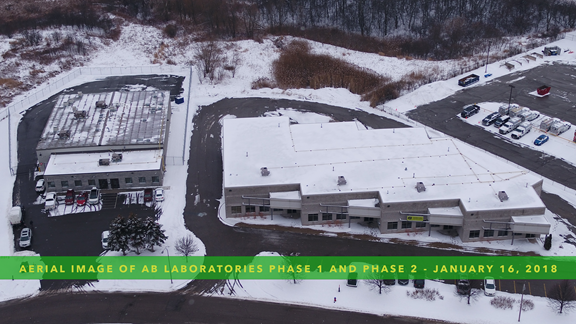 That's not all Invictus MD has in the hopper. AB Ventures Ltd., a company formed to develop a second licensed expansion facility through its common ownership with AB Labs, hit a milestone with the submission of its application for a cultivator's license to Health Canada. Last February, AB Ventures paid C$1.65 million to acquire 100 acres of land in Hamilton, Ontario for the purpose of constructing a production facility. The plan is to build five production facilities on the land totaling 100,000 square feet. Phase 1 of the plan, which includes 42,000 square feet of production space, is fully funded and permitted with completion of the facilities expected next year.
Elsewhere, Invictus MD' 100% owned subsidiary Acreage Pharms Ltd. is expected to receive its sales license by the end of March. Located in West-Central Alberta, Acreage Pharms has already harvested multiple crops successfully and its product has previously been tested. Just like AB Pharma, Acreage Pharms is building an inventory ahead of licensing, with about 150 kilograms of dried cannabis in its vault.
The company is also moving into the cannabis oil space, further diversifying Invictus MD to serve an ever-expanding cannabis oil market. Acreage Pharms last week acquired CO2 extraction equipment and hired key staff to launch an the program, with intentions to file for an oil license with Health Canada upon receipt of the expected sales licenses. Keeping in theme with best-in-class products, the supercritical CO2 extraction technology produces the highest quality cannabis oils in the world, doing so in an environmentally friendly manner.
As it stands, Invictus MD license holders are on track to meet a production goal of 26,000 kilograms for 2018, with net capacity of 22,150 kilograms to Invictus MD. That's no small feat considering Mackie's aforementioned estimate that industry capacity was at about 100,000 kilograms last year. Looking ahead to 2019, things are even rosier for Invictus MD, with capacity for its license holders expected to rise to 76,000 kilograms.
Revenue Stream Starts Flowing
AB Labs has a major purchasing partner in its corner in Canopy Growth Corp, the largest cannabis company in North America by market cap. The first sale to Canopy Growth is marks a major milestone for the company, particularly from a revenue generation standpoint. It was less than three weeks earlier that AB Labs received its sales license from Health Canada.
Canopy Growth is adding the AB Labs product in its curated CraftGrow line on its popular Tweed Main Street e-commerce shop, which features high-quality cannabis from an elite group of producers.
Commenting on the sale and assuming its position in the upper echelon of producers, Invictus MD CEO and Chairman Dan Kriznic said, "Patients routinely get in touch with AB Labs inquiring about our high-quality product. Now, they can take advantage of Canopy Growth's Tweed Main Street to gain immediate and detailed information about our artisan cannabis. The effort gives us immediate access to the largest customer base in the rapidly expanding medical cannabis market."
AB Labs' speed in execution make it only the second CraftGrow partner of Canopy Growth to transfer products for sale on the Tweed Main Street online site, which should give the company a competitive edge in building its brand. Canopy Growth President Mark Zekulin said he expects the products to be live on the site this quarter and that he looks forward to many successful transfers in the future.
Surely investors do too.
---
In the interest of full disclosure, we call the reader's attention to the fact that Equities.com, Inc. is compensated by the companies profiled in the Spotlight Companies section. The purpose of these profiles is to provide awareness of these companies to investors in the micro, small-cap and growth equity community and should not in any way be considered as a recommendation to buy, sell or hold these securities. Equities.com is not a registered broker dealer, investment advisor, financial analyst, investment banker or other investment professional. We are a publisher of original and third party news and information. All profiles are based on information that is available to the public. The information contained herein should not be considered to be complete and is not guaranteed by Equities.com to be free from misstatement or errors. The views expressed are our own and not intended to be the basis for any investment decision. Readers are reminded to do their own due diligence when researching any companies mentioned on this website. Always bear in mind that investing in early-stage companies is risky and you are encouraged to only invest an amount that you can afford to lose completely without any change in your lifestyle. Equities has been compensated with cash, common shares and/or warrants for market awareness services provided.