The introduction of CBD to mainstream culture is well underway. Already, cannabidiol is readily available in cosmetic counters and pharmacies in various products. Bolstered by the firm foundation of the new Farm Bill, which effectively moves hemp out of the jurisdiction of the DEA and into the hands of the Department of Agriculture, CBD products are going to be traveling across state lines and popping up in storefronts in Q1 this year. Diamond CBD, a subsidiary of Pot Network Holdings POTN, has already begun work on this initiative and they have decided to come to a mall near you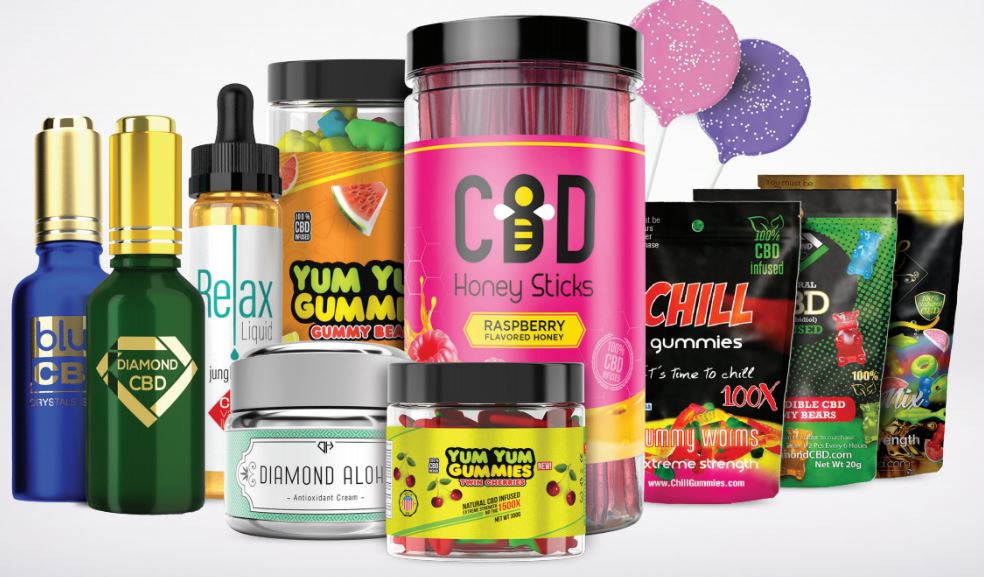 In November, POTN announced that Diamond CBD would be setting up a kiosk at Broward Mall in Plantation, Florida. The kiosk was up and running during Black Friday this year, and, overall, the move really shows not only the expansion in store for all of CBD, but also shows POTN's footprint in this space. According to their website, the company sees this as a overarching goal this year to expand to malls across the United States. Diamond CBD and POTN are established operators in a space that is expected to produce $2.1 billion in consumer sales by 2021.
Diamond CBD opened its first Diamond Hemp Kiosk in Broward Mall Florida from Diamond CBD on Vimeo.
CBD Coffee and an Award-Winning Pet Product

In addition, POTN has demonstrated an ability to be agile by meeting the rising demand for CBD beverages products. Diamond CDB answered the call here with an interesting coffee product line that is compatible with Keurigs in K-cup form. Chill Coffee Capsules are available on the company's website along with a series of signature CBD energy shots.
"The cannabis industry is growing at an explosive rate," said Kevin Hagen, CEO of POTN. "Wanting to give customers an experience that they could enjoy, our aim is to be hemp industry pioneers bringing innovative hemp-derived products to the whole world. Since drinking a hot cup of coffee is usually the average person's initial start to their day, we considered what America is still passionate, infused with the CBD edge that they enjoy. Each Chill Coffee Capsule is infused with 25mg of CBD oil and weighs 1.2oz per capsule. The launch of these products just goes to show how the CBD industry is expanding outward, reaching demographics in every direction."
Another bright spot for POTN last year was their pet CBD product, MediPet Dog Treats. The CBD treat won a Pet Business Industry Recognition Award. CBD has been widely hailed as safe treatment for pain, inflammation and anxiety for pets, and this award showcases that POTN has once again been ahead of the curve on meeting a need.
For the year, the company has $17 million in CBD sales with trailing 12-month revenues of $22.9M. In addition, the company is seeing top-line growth, with y/y quarterly revenues growing at 33.3%. As kiosks starts to pop in more cities and CBD continues to catch on with mainstream consumers, Pot Network Holdings could be a bright spot in this hypergrowth market.