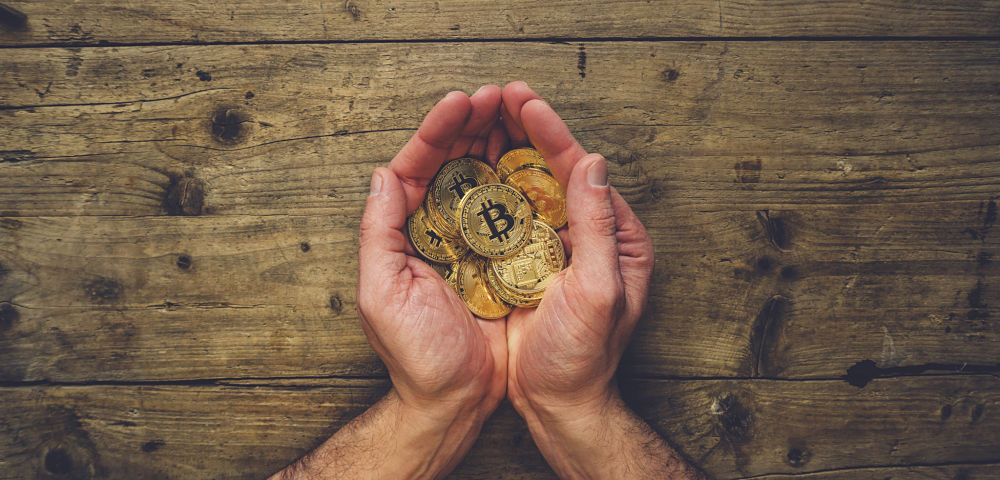 As the rise of cryptocurrency technologies continue to permeate into the mainstream, another transformational industry is paralleling that growth trajectory—legalized cannabis. In fact, the shift toward full legalization in multiple regions across North America is seemingly unstoppable. Vermont recently became the first state to legalize marijuana through the legislature, making it the ninth state to allow for recreational consumption.
Meanwhile, one company positioning itself to bridge the gap between these two hot markets is SinglePoint Inc. (SING), which has shot into 2018 like a popped champagne cork. Celebratory pours were certainly in order this week as the company began trading on the OTCQB Venture Market, which better positions the company to expand its acquisition deal flow and gain better access to institutional investors.
"We are extremely pleased to be approved for OTCQB," said Greg Lambrecht, CEO of SinglePoint. "It is a great step for SinglePoint as we continue to grow and build our footprint. Increased transparency and credibility will help broaden our shareholder base and provide additional exposure to the institutional investor community, ultimately contributing to increasing shareholder value."
The company added that the next step towards fully reporting will represent another initiative to further transparency, add credibility and increase exposure to investment banking firms.
The OTCQB uplisting comes close on the heels of SinglePoint's recent announcement of its massive deal to acquire Bitcoin Beyond, providing the company an established platform specifically designed for the cannabis industry that will easily accept Bitcoin for point-of-sale purchases.
While an overwhelming majority of the public is in favor of legalizing cannabis, complications for entrepreneurs and new businesses still exist, due in large part to the federal government's lack of clarity toward this space. Attorney General Jeff Sessions recently repealed the Cole Memo, an Obama-era protection for states that have legalized cannabis, continuing to complicate the landscape for dispensaries and citizens alike. To that end, the cannabis industry's banking issues are still a serious issue, and SinglePoint continues to be the first mover in this area. The deal for Bitcoin Beyond certainly helps the company to achieve that goal.
"We are thrilled with this opportunity," said Wil Ralston, President of SinglePoint, in the announcement. "Acquiring Bitcoin Beyond put us ahead of what we believe merchants have access to now. This platform has by far the easiest user interface we have seen in the market, and we are confident merchants will be quick to adopt this solution, as it stands as the sole alternative to traditional options offered to the cannabis industry."
Bitcoin Beyond and the Underbanked Cannabis Industry
The acquisition cost was $1 million in stock and enables SinglePoint to offer an instantaneous payment method for brick-and-mortar merchants. It can be operated from any web-enabled terminal available at checkout, from a cell phone, to a tablet, to a full PC. Bitcoin Beyond also provides full-service merchant management to track sales and cash-flow.
In addition, the system is built upon a commonly used technology stack with a proven security system that encrypts merchant data and information. Furthermore, the system can be easily integrated with other frameworks to add additional forms of payment and other cryptocurrencies. One form of payment that SinglePoint is interested in possibly implementing is Weed Coin. The company was an early investor in the coin, which has increased significantly since.
Cannabis purveyors and merchants of all kinds can easily sign up for this simple Bitcoin payment solution, and SinglePoint has brought out the big guns to create more awareness of their technology and services. The company recently partnered with famed TV personality and entrepreneur Kevin Harrington, one of the original "Sharks" from the hit TV show Shark Tank, to lead a national TV ad campaign. Harrington, a pioneer of As Seen on TV and the infomercial, has produced more than $5 billion in global sales and helped launch more than 500 products in his career.
"SinglePoint's game-changing approach to serving high-risk markets is the reason that, after 30 years of empowering entrepreneurs, I am still excited to get to work every day," Harrington said of the partnership. "Working closely with SinglePoint's executive team, I am confident 2018 will be a phenomenal year for the company."
Besides being the face of SinglePoint's global promotion for its Bitcoin exchange for underbanked markets, Harrington will work with the team to expand and develop the payment platform and explore future cryptocurrency projects. The two parties will also work together on integrating Procoin, a national e-commerce and rewards cryptocurrency platform.
"Kevin's legendary work producing the launch of more than 500 products is just one of the many reasons we are thrilled about this partnership," Ralston said in the announcement. "Impressively, 20 of Kevin's companies have each topped $100 million in revenue. We look forward to partnering with such a visionary individual and discovering what this means for the future of SinglePoint."
SinglePoint has also received coverage from CNBC for its work on facilitating cryptocurrency as an alternative banking solution for cannabis dispensaries. Ralston was quoted often in the piece, and SinglePoint's model was used as a potential standard on how the cannabis industry is looking toward new technology to help it move forward without the help of traditional banks.
"We believe that when we get through with our cryptocurrency product, we're going to have a huge first-mover advantage to be able to go into the dispensary and let the customers use Bitcoin or other coins to pay for cannabis," Lambrecht told Equities in October. "It's just a huge opportunity, and with our technical expertise, we feel like we're, if not the absolute best, one of the best companies to pull this off."
A Company With Undeniable Momentum
Besides this milestone deal for Bitcoin Beyond, SinglePoint has hinted that more acquisitions are on the way. The company has stated it is currently in negotiations to acquire another blockchain-centric company in an effort to deploy its technology to major established markets.
Ralston has said that blockchain solves important problems in the cannabis market, and SinglePoint is making strategic moves to be a part of that revolution. The company has made significant strides in the space, leveraging its experience in digital payment solutions as well as knowledge of the cannabis industry. In 2017, the company implemented a number of strategic acquisitions to better position itself for growth. Convectium, DIGS, and JAG are now vital segments for SinglePoint, operating in the "pick and shovel" category of the cannabis industry, and do not touch the plant.
These moves, along with other notable partnerships that include AppSwarm (SWRM), Global Payout, and Smart Cannabis Corporation (SCNA), helped expand SinglePoint's footprint in the market. SinglePoint is now unquestionably a leading name in the cannabis and blockchain space and is being increasingly recognized for their innovative approach and real-world solutions.
---
In the interest of full disclosure, we call the reader's attention to the fact that Equities.com, Inc. is compensated by the companies profiled in the Spotlight Companies section. The purpose of these profiles is to provide awareness of these companies to investors in the micro, small-cap and growth equity community and should not in any way be considered as a recommendation to buy, sell or hold these securities. Equities.com is not a registered broker dealer, investment advisor, financial analyst, investment banker or other investment professional. We are a publisher of original and third party news and information. All profiles are based on information that is available to the public. The information contained herein should not be considered to be complete and is not guaranteed by Equities.com to be free from misstatement or errors. The views expressed are our own and not intended to be the basis for any investment decision. Readers are reminded to do their own due diligence when researching any companies mentioned on this website. Always bear in mind that investing in early-stage companies is risky and you are encouraged to only invest an amount that you can afford to lose completely without any change in your lifestyle. Equities has been compensated with cash, common shares and/or warrants for market awareness services provided.