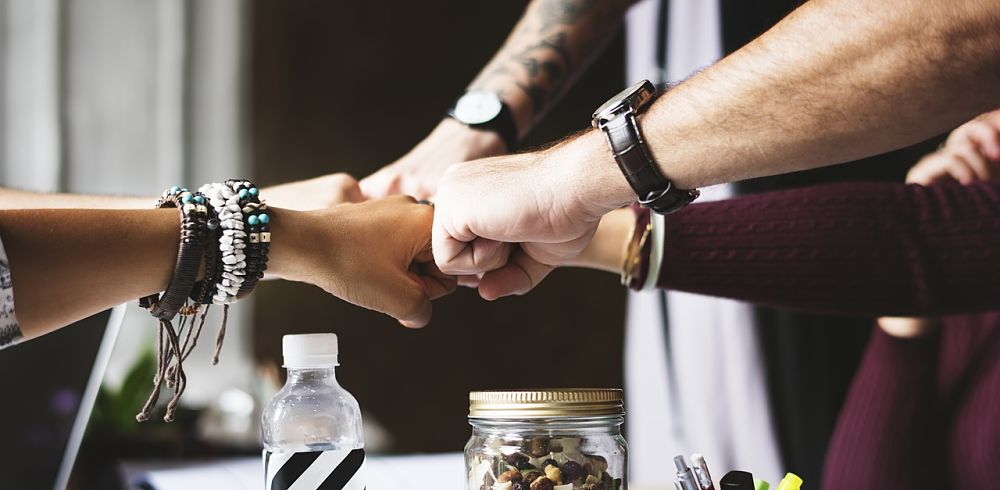 I just attended an event of the same name at the Vancouver Entrepreneurs Forum (VEF). Essentially, the speakers were explaining their rationales, strategies and concerns regarding building a 'bulletproof culture for attracting and retaining top talent.'
Startups and emerging growth companies will one day come to the point where they need employees. The lone wolf CEO is a dying breed and a company's strength is in numbers. A lot has been said about those first hires and the headaches that ensue from not having the right, or the best, staff.
A friend came to me the other day asking how he should deal with his Director of Sales and his CEO. He's a self-professed nerd who brought on his two buddies to fill those positions when he founded the software business two years ago. The CEO is ineffective with poor management skills and the sales guy thinks that it's open season to use company funds for anything to accomplish his sales goals without a plan or strategy. These two senior people are killing his business.
It's quite common for this type of scenario to occur. Founders like to be surrounded by people they trust in the early days and unfortunately they put loyalty ahead of essential skills.
After the first round of financing a hi-tech startup typically hires employees, usually in the programming or sales side. In succeeding rounds things get interesting in terms of who to hire next. Suddenly skillsets become increasingly more important and time can't be spent overseeing ineffectual employees.
HR usually takes a backseat to 'more important' positions in the early days of the startup but ignoring these talent managers will kill you down the road.
If you're a tech company looking for talented programmers can be tough even in a tech hub like Vancouver. Many people want to work at the big tech giants because of the money and other benefits. You're facing competition from Amazon (AMZN), Facebook (FB) and Microsoft (MSFT).
How do you compete? The panel at VEF unanimously agreed that smaller companies can compete by creating a culture that challenges the individual, allows for one person to be able to make change and be part of something great.
Developing a culture of individual well-being and promoting growth of a person's skillset is the differentiator. Well-structured onboarding of new employees with mentorship and coaching can make an employee not only a contented one but a brand ambassador as well.
I once worked for a large company who had an HR director that employees and management referred to as 'the shark.' There was something evil about this man and he was to be avoided at all costs. His role was to protect the company from the employees. Training was non-existent, the culture was toxic and people couldn't get out of the office fast enough at the end of the day.
The culture has changed in that startup founders know that employees are their lifeblood. The problem is to be able to create a satisfying work environment that takes little time to manage effectively. This works when everyone is engaged in the mission of the company.
I spoke to Kathy Enros, VP of Talent at ACL, a Vancouver-based software company that provides audit management tools for a global clientele. Enros' title, 'talent', says it all. ACL is a 30-year-old company that feels like a startup. With 300 staff they are far from being a startup but their attitude about hiring and retaining staff provides a healthy corporate culture. Enros says it's exciting that the big brands are moving to Vancouver because investment is following and it is providing a strong talent pool that tend to be young and mobile.
The company sounded a bit staid to me when she mentioned it was auditing software until she told the 'story.' Their software has saved startups lots of money by finding employees who were stealing from their clients. They identified illicit financial transactions that were intended to fund drug cartels, terrorism, and organized crime, cleaned supply chains to eliminate the risk of conflict minerals and child labor and exposed health care providers that defrauded taxpayers with unnecessary procedures and prescriptions.
That gives you a healthy respect for a company that doesn't fit the picture of an exciting software company.
ACL is agile like a startup. They can pivot fast to do things better that keeps them ahead of the competition. I think Kathy was a bit humble because it seems to me that the management of the talent to produce exceptional work is the reason they can stay ahead of the competition.
ACL's vision starts with communication and a top down transparent management style lead by CEO, Laurie Schultz.She sets the tone by leading by example and her managers are the same way. On the wall in their office are the principles of their vision in very large print; customer intensity, authenticity and disruptive innovation. You get that from the whole organization believing in the work they do.
The lessons startups can take from ACL are easily replicated. Communication and the company's investment in building employees skillsets are key. Enros says, " people go to the big brands because they are big, they come to ACL because it's a place where they can make a difference." They also invest heavily in employees so they don't leave just for money.
Enros is a firm believer in a well-structured onboarding process for new employees that can take six months. ACL has fireside chats, a buddy system, real skip level meetings that work and a gazillion ways to recognize employee efforts. Quarterly awards, spot bonuses and lots of praise make it an exciting place to work. I like their simple and inexpensive way to recognize one-year employee anniversaries with the company. In an open concept office they come to work to find a gold balloon tied to their chair with the number 'one' on it. In the course of the day when people see the balloon they go out of their way to congratulate the employee. The team is strong!
I have friends and family who work for businesses that claim to be employee centric but fail the litmus test. It's a good lesson for startups, and any growth company, to manage their employees like family, to engage with them at any opportunity and praise them when they do a great job.
The cost – nothing – the result can be spectacular!
Gary is CEO of Bizzo Management Group Inc. providing support for entrepreneurs.