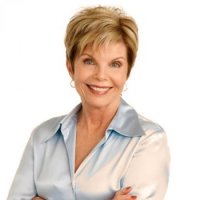 While traders are fans of market volatility, the irratic movements we've witnessed the past several weeks could throw even the most savvy ones for a loop. In our latest interview with Toni Turner of TrendStar Trading Group, we discuss recent pops and drops from major earnings surprises, whether the market is poised for new all-time highs, and certain pockets of opportunity traders may want to look to.
EQ: The NASDAQ hit record territory and the S&P 500 is back to near its all-time highs again recently. We've pulled back just a bit since, but what levels are you watching for as the market tries to move higher from here?
Turner: The all-time high on the PowerShares QQQ (QQQ), which tracks the Nasdaq 100, was $120.50 in March 2000. This week, the QQQ touched a high of $114.39. So we're nearing that old high. The recent rollercoaster on the QQQs comes from the fact that four stocks take up almost 30% of the underlying index. Of course, they are Apple (AAPL), Amazon (AMZN), Google (GOOG), and Microsoft (MSFT). Three of those companies have reported and Amazon is reporting Thursday after the close.
The Street applauded Google's earnings, and that stock soared. And while Apple's sales were incredible, they disappointed some analysts, which pressured the QQQs on Wednesday. Looking at the QQQ's recent parabolic move in the past week-plus price action tells me we can expect more volatility and more rollercoaster action, especially through Amazon's earnings on Thursday. I'm looking at $114 resistance on the QQQs, and support at $109 to $110.
EQ: What about the SPDR S&P 500 ETF (SPY)?
Turner: For the SPY, we had an all-time high on May 20 at $213.78. Since then, it's tried twice—in June and in this past week—to move back up to and above that point. It could not do it. Of course, Apple's earnings helped to pull down the SPY on Wednesday as well.
We have a lot of big gaps in last week's move up on the SPY, but we're watching resistance up here at about $213.20 and support down at the 50-day moving average at $210. The pattern of the SPY is what makes me very cautious here. In the last month we've had a lot of distribution days, meaning a lot of down days with heavy selling. Also, our recent close below the 200-day moving average shows us that sellers are indeed around. We have a recent range of $208 and $214. If it can stay above $208 through the rest of earnings season, that's great. If it cannot, then a fall below $204 may give us another leg down.
EQ: The last two weeks, at least when you look at Tech stocks, it's been a little perplexing. We saw some big names report last week that were followed by big moves higher, but on Tuesday, we saw some big earnings beats that caused the stocks to trade lower. What's your opinion on this strange behavior? Were they justified?
Turner: Well, as we know, the market can justify any move she wants to. She's can be pretty fickle that way. After all, we've experienced a glorious bull market for most of the past six-plus years. The market is tired. We're in the midst of summer doldrums. The coming months carry the potential of an interest rate hike. We're watching the price of oil fall. The price of copper has slid to levels last seen in 2009, and of course, Dr. Copper is used as an indicator for global growth.
Finally, China appears to be experiencing slowing growth and that affects all of us. For those reasons, I believe that there's just a little exhaustion going on here. It may have to rest and regroup here before it goes higher, and I think that thought process may have overshadowed some of the earnings reports.
EQ: Coming into this earnings season, expectations were very low. Despite the fickle trading around earnings news, are there any names that you're watching going forward?
Turner: I think everybody is watching Caterpillar (CAT). CAT trades on emerging markets, energy and metals. So it will be interesting to see from a global growth perspective how Caterpillar's earnings are issued. As we mentioned earlier, Amazon's earnings will take the techs higher or lower. I'm also watching AT&T (T), which comes out on Thursday. It is a long-term holding in Toni's Market Club unless it violates our protective stop. Most people don't realize that AT&T is actually a pretty big component in the Technology Select Sector SPDR ETF (XLK).
We'll also watch Biogen (BIIB). Wall Street expects $4.10 versus $3.49 from the same quarter last year. I want to see if biotechs can maintain their upward momentum. They've been a big part of the NASDAQ's move higher and I'm going to be very interested in seeing what Biogen reports.
EQ: Lastly, outside of individual names, what sectors or industry groups are you watching right now?
Turner: I'm watching the iShares US Real Estate (IYR), which of course has been beaten up dramatically since January, with talks of higher interest rates. There are some companies within the IYR that look like they might have some good potential to the upside. If the IYR can maintain above $72.50 through earnings season, then REITS may have the potential to rise into August.
I'm also back with my favorite in times of woe, which is the Utilities Select Sector SPDR ETF (XLU). It has also fallen on the back of rising interest rate discussions. If the XLU can stay above $42 through earnings season, and if the Fed begins to sound dovish, utilities may also show strength.
DISCLOSURE: The views and opinions expressed in this article are those of the authors, and do not represent the views of equities.com. Readers should not consider statements made by the author as formal recommendations and should consult their financial advisor before making any investment decisions. To read our full disclosure, please go to: http://www.equities.com/disclaimer