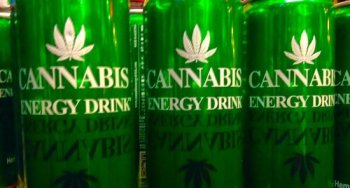 On October 1, 2015, the state of Oregon allowed for limited "recreational" purchases of marijuana from state licensed dispensaries, becoming the fourth state to allow retail, non-medical sales of marijuana. As the portfolio manager of the Barrier Fund, I manage a "sin stock" portfolio, and have been repeatedly questioned by the press about the investability of the marijuana business and whether or not it could fit within the portfolio I manage.
As Hedge Funds begin investing in certain areas of the marijuana business, it's critical for any potential investor to understand where there may be opportunities to make money, and ultimately what risk does that investment carry. Investing in a business that touches a product that is federally illegal presents a paradox: could a profitable investment today become a liability in the future because of a change in federal enforcement mandates?
---
---
The "sin stock trilogy" of alcohol, gaming and tobacco are governed by regulations and significant taxation on both the state and federal level. I contend that marijuana will not join the trilogy until the federal government decides to regulate and tax the end product and removes the banking exclusion on product sales. These events will only arise because of a demand for new sources of federal tax revenue and legislative support from K Street lobbyists.
There is significant K Street support for the alcohol and tobacco industries, and it is hard to see a reason why the two "vices" would easily allow for another intoxicant to be sold; one that could have a potential revenue consequence for the allowed "sins". It is easier to change government on the state level and the progression of medical marijuana on state wide initiatives illustrates a success on the local level.
Big Pharma Working to Debunk Marijuana's Benefits?
The Control Substances Act identifies marijuana as a Schedule 1 drug, with no medical value. At the moment, 23 states plus the District of Columbia have a variation of legal medically permitted sales, allowing physicians to recommend marijuana as a therapy (without providing a prescription). Anti-marijuana advocates believe medical marijuana has very limited medical uses. Ninety percent of Colorado medical recommendations cover severe pain; therefore it is not surprising that "Big Pharma" is rumored (within the "marijuana community") to be sponsoring studies debunking marijuana as a pain reliever. Big Pharma provides many variations of pain relief and profit on their products could be in peril if someone could grow-your-own pain remedy, or buy the pain relief at their local marijuana dispensary.
Currently the "safe" investment plays involve remaining out of the point of sale of the marijuana. Onsite security and delivery innovations such of "vaping" can provide access to the growth of popularity of recreation and medical marijuana, as well as any innovation within the hydroponic growing environment. Today, the public company stocks in this area are inflated due to scarcity; I believe that there are a few focused private equity firms that may offer a more attractive alternative, since they can invest in the beginning phases of growth. There are many interesting early stage investments that may be worth further discussion in a later posting.
DISCLOSURE: The views and opinions expressed in this article are those of the authors, and do not represent the views of equities.com. Readers should not consider statements made by the author as formal recommendations and should consult their financial advisor before making any investment decisions. To read our full disclosure, please go to: http://www.equities.com/disclaimer