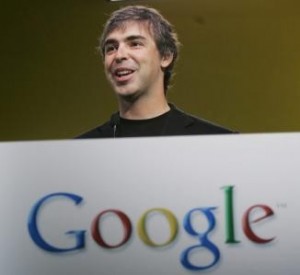 Shares for Google (GOOG) hit their all-time high of $911.75 on Wednesday as the company kicked off its annual I/O developer's conference on at the Moscone Center in Downtown San Francisco.
Last year, the company used the occasion to make some big announcements about new products, introducing its $199 Nexus 7 tablet to much fanfare, unveiling a newly revamped version of Android called Jelly Bean, and setting off what has been a year of furious speculation by giving attendees their first peek at Google Glass.
The anticipation surrounding this year's I/O, particularly with regard to new product innovations, has been somewhat less intense. There is an expectation that Google Glass will remain the centerpiece in terms of high-profile upcoming releases. The company in 2013 began shipping a version of the wearable technology to developers, and many have been impatient for details about when the product will become available to consumers.
Still, Google seems to be taking its time with Glass. For all the hype the technology has received, much has also been made of its unappealing, intrusive and futuristic appearance, with some businesses having even gone as far as to ban the product from being used on their premises.
None of this is to suggest that the company will not have anything exciting to say, however. The three-hour keynote address that began at 9am on Wednesday provided a mixture of overview of the past year's developments, along with announcements about new services and significant upgrades and reorganizations of existing services that provide some indication about the where Google sees itself going over the coming months.
Senior Vice President of Android, Chrome, and Apps Sundar Pichair began by touting the exponentially increasing popularity of the Android mobile operating system and the Chrome browser, both of which he noted are currently the most popular in the world in their categories. Android in particular has gone from 100 million active users just two years ago, to 900 million in 2013.
Pichair was followed by Hugo Barra, Vice President of product management for Android, who highlighted that Google Play has just recently exceeded 48 billion app installations, noting that 2.5 billion of these took place over the last month and a half. Barra also noted that Google has already paid more to developers in 2013 than it did in all of 2012.
Barra also spoke about the company's new developer's tools, including three new APIs that will improve the performance of the communication sensors on Android phones, as well as battery efficiency. This also included demonstrations of increased synchronization across Google+ and Google Cloud Messaging.
Also introduced was Google Play Games. Last year's Android revamp was conspicuously missing a gaming service, but Google Play Games offers all sorts of new features including leaderboards, in-game chatting, multiplayer services, and increased ease of access across Android devices. Additionally, users will sign in to Google Play using their Google+ accounts.
After Barra ran through a number of other developer-oriented changes, Android's engineering director Chris Yerga introduced Google Play Music: All Access, seemingly an attempt to take on services like Spotify and iTunes. The service will cost users $9.99 a month, and will meld with their personal music libraries to offer suggestions and radio stations based on personal preference.
In terms of devices, the keynote event introduced a new version of the Samsung Galaxy S4 available through Google Play that is unlocked for ATT and T-Mobile phones, in essence a Samsung phone that runs solely on Android's operating system without any of Samsung's additions. This has been a much-awaited development, but the introductory price of $649 is likely to be extremely prohibitive for the time being.
Google Chrome was also another topic of discussion. Pichair returned to the stage, observing that at the same time last year, Chrome has 450 million users, a figure that stands at over 750 million today. He also underlined improvements to the browser's use of JavaScript, as well as in the quality of images.
Google Wallet was another new development whose purpose is to simplify and speed up both the mobile and desktop purchasing experiences. Google is already the leading recipient of mobile advertising dollars, and Wallet will probably help solidify this position by remembering user credit-card and shipping information, and allowing for auto-filling that takes the online ordering experience from an average of 20 or so clicks down to just a few.
Finally, the company announced many new improvements to Google+. The social media service has been around since 2011, but now appears to be shifting to a more central position within the company's strategy, likely also a reflection of the increasing emphasis tech companies have been placing on mobile and desktop advertising revenue. The company will also be able to collect better data on its users' preferences by having them sign in to services such as Play Games and the All Access music app through Google+.
The I/O conference still has another two and a half days to go, however, and there is likely to be much more to come. That said, this year's event is certainly likely to remain quieter in terms of product launches. While many are expecting something more about Google Glass, or an upgrade of some sort to the Nexus tablet, the keynote address was clearly focused on strengthening already-existing products such as the Chromebook, as well as creating a more seamless and integrated ecosystem between desktop and mobile, Chrome and Android.
Of course, Google has been known to drop all manner of surprises at these gatherings, and there is no telling what those could end up being. So far, investors appear to be happy with what they have seen.
DISCLOSURE: The views and opinions expressed in this article are those of the authors, and do not represent the views of equities.com. Readers should not consider statements made by the author as formal recommendations and should consult their financial advisor before making any investment decisions. To read our full disclosure, please go to: http://www.equities.com/disclaimer