Will Blockchain Technology Change the Gaming Industry?
Todd William Follow |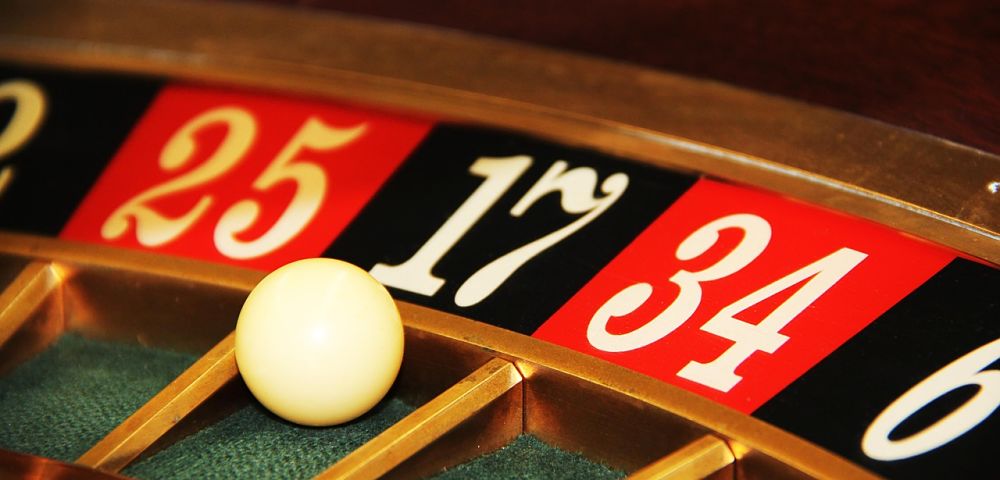 After posting strong growth in 2017, gaming companies and casino resorts continue to actively seek new growth opportunities, with some looking to blockchain technology to revolutionize the industry. Although casinos have yet to approve cryptocurrency for table gaming and slot machines, two hotels located just off The Strip in downtown Las Vegas, The D Casino Hotel and the Golden Gate, each now have a Bitcoin ATM on their floor and accept cryptocurrency for a variety of hotel services.

Thanks to a progressive agenda and forward-thinking legislation, Las Vegas has the potential to be a leader in blockchain innovation. In June 2017, Nevada became the first state in the U.S. to pass a bill that prevented imposing taxes or licensing the use of blockchain. The deregulatory move should spur technological advances in the gaming space, although strict regulations around gambling and anti-money laundering, have thus far dissuaded more established players from jumping on the Bitcoin bandwagon.

Globally, the casino gaming market hit a high of $129 billion in revenue in 2016 and is estimated to reach $191 billion by 2022 at a CAGR of 6.8% during the period. The increase in the popularity of online gambling applications and social gambling are the major factors underlying the growth of the market. Deregulation in countries like Brazil, India, Japan is also providing a tailwind supporting this growth.

Macau and Las Vegas remain the largest markets for the gaming industry. 2016 gross gaming revenue in Las Vegas was $11.1 billion in 2016. Macau saw $28 billion in gaming revenue during the same period.

Las Vegas Sands is still the largest casino company worldwide, generating around $9.7 billion in revenue from its casino business segments in the U.S. and Asia in 2016. In addition to Las Vegas Sands, Wynn Resorts and MGM, companies like Boyd Gaming Corporation and Caesars Entertainment Corp have major gaming operations in Las Vegas.

None of these large companies have taken material steps toward embracing blockchain technology thus far, but there are some promising signs. MGM Resorts senior vice president and chief digital officer, Kelly Smith,

Stocks To Watch in 5G Wireless Growth Wave

recently said in a statement that the company is "inspired by the vast array of possibilities" afforded by blockchain for securing data in the hospitality industry. Smith continued "[w]e see Blockchain is a 'foundational technology' much like the internet itself and therefore we think that it can enable a broad set of applications. Blockchain has a 100 percent uptime, can't be hacked or disintermediated and it enables trust." This is a promising affirmation for blockchain technology, by an industry insider.

Overseas, things have become very complicated for cryptocurrency evangelists, which is yet another reason to look to Vegas for leadership. The territory of Macau has not authorized the use of Bitcoin or cryptocurrency, China recently banned ICOs, and gambling debts are not enforceable under Chinese law.

As a result, many gaming companies are seeking their fortunes online. Online casino gaming has been steadily increasing. The internet casino market was forecasted to grow to $3.4 billion in 2015, from $2.2 billion two years earlier.

The rapid growth is spurring innovation globally.

Costa Rica-based company PrimeBall.io recently announced an independent blockchain-based global lottery platform built on Ethereum smart contracts, using the Ethereum Virtual Machine (EVM) protocol, which can autonomously execute code of arbitrary algorithmic complexity. "The smart contract will determine winners and distribute prizes and process distributions," explains PrimeBall creator Georgy Xop, "there is no need to claim prizes, as the process is fully automated, recorded on the blockchain and can be seen on the Etherscan, so participants can review the transaction records to ensure transparency and fairness."

The $7 billion U.S. fantasy sports market is also embracing blockchain, as nimble startups seek to dethrone FanDuel and DraftKings, which between them control 90 percent of the market, with a blockchain-based alternative that promises quicker transaction verification, greater transparency and immediate payouts with anonymity.

As online gaming grows in popularity and traditional gaming goes digital, the need for greater compliance, transaction speed and transparency will also increase. It is only a matter of time before Las Vegas Sands, Wynn Resorts, MGM, Boyd Gaming Corporation and Caesars Entertainment Corp adopt blockchain solutions to address these issues. You can bet on it.

Stock price data is provided by IEX Cloud on a 15-minute delayed basis. Chart price data is provided by TradingView on a 15-minute delayed basis.

DISCLOSURE: The views and opinions expressed in this article are those of the authors, and do not necessarily represent the views of equities.com. Readers should not consider statements made by the author as formal recommendations and should consult their financial advisor before making any investment decisions. To read our full disclosure, please go to: http://www.equities.com/disclaimer.
Trending Articles
Market Movers
Sponsored Financial Content