Bats Global Markets (BATS) came public today with shares trading $22.50 for it's first trade and a huge sigh of relief was felt by many in the investment community. It was interesting for me to see the pent up demand (which is logical) by investors as they bumped the offer price from the $17 - $19 range out to $20 opening at $22.50 and trading as high as $23.39 settling back near opening prices as we head to the end of trading for the day. Volume was brisk for BATS shares passing the 12 million share market by 3pm ET.
---
---

Bats Global Markets, Inc., is a leading global operator of exchanges and services for financial markets, dedicated to Making Markets Better. Few know they are the second-largest stock exchange operator in the U.S., and operate the largest stock exchange and trade reporting facility in Europe, and are the #1 market globally for ETF trading. They also operate two fast-growing U.S. options exchanges. In the global foreign exchange market, they operate Hotspot. ETF.com, a leading provider of ETF news, data and analysis, is a wholly-owned subsidiary. The company is headquartered in Kansas City with offices in New York, London, Chicago, San Francisco and Singapore.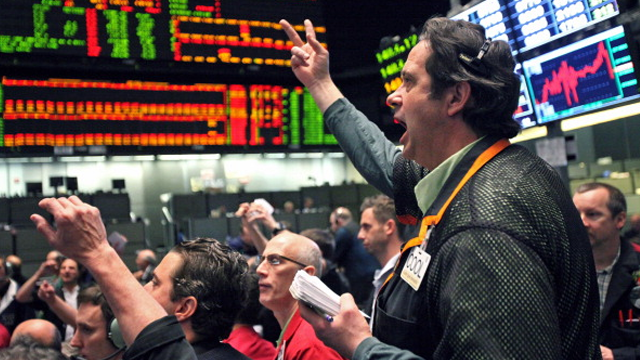 BATS will trade alongside several other exchanges and smack in the middle of the Financial Services sector, which many analysts view as a sound investment based on bottoming fee's and solid performance for the sector. Investors have fallen in love with Chicago Mercantile Exchange Group (CME) which is up 35% since April 2014 with most major indexes up slightly to flat over the same period.

The larger observation relates to rekindling the IPO calender, you have many companies watching BATS who are waiting in the wings. Companies like MGM and Dell have some spin offs waiting to utilize public markets and hopefully the performance today of this IPO, which came through with no issues will spark the new issue craze we all know and love.

DISCLOSURE: The views and opinions expressed in this article are those of the authors, and do not represent the views of equities.com. Readers should not consider statements made by the author as formal recommendations and should consult their financial advisor before making any investment decisions. To read our full disclosure, please go to: http://www.equities.com/disclaimer