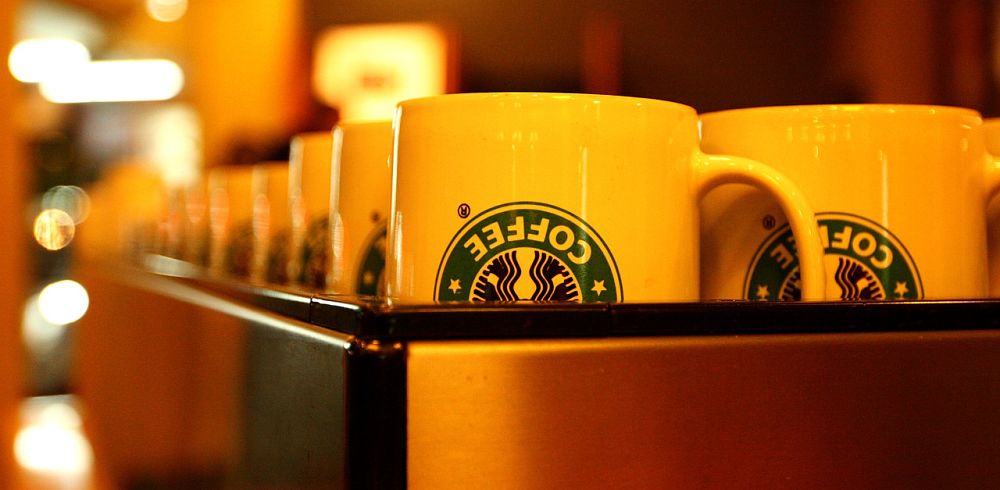 Blockchain was just a buzzword a few years ago but today, it is going mainstream. As a result, companies are beginning to take up space in the cryptocurrency industry.
Amazon (AMZN) and Starbucks (SBUX) are trailblazing the entry of corporates to the cryptocurrency market – if their recent announcement to create their own virtual currencies and integrate blockchain in their business models is anything to go by.
The two now join other giant, forward-thinking, successful companies, like Microsoft (MSFT), IBM (IBM), Walmart (WMT), British Airways, Everledger and Maersk, which are already using blockchain.
Risk Reduction
These companies are using blockchain technology to reduce risks associated with information tampering, facilitating easy storage, sharing of data between stakeholders and running businesses more securely and efficiently.
"This has been expected but it is great to hear that these developments are starting to materialize. I think they will have a very positive impact on marketing and the sentiment towards it," says Nikolaj Martyniuk, CEO and co-founder of WePower.
The blockchain market has largely been impacted by the rise of initial coin offerings (ICOs), increasing demand for cryptocurrencies and increased incorporation of blockchain technology in corporate models.
The industry's market cap has also increased significantly due to increased investor interest in blockchain investment opportunities. The decision by Amazon and Starbucks to integrate cryptocurrency in their operations will definitely be felt in the crypto market.
These two retailers interact with millions of customers on a daily basis. Amazon has over 310 million active customer accounts globally and Starbucks operates more than 27,000 stores located in 62 countries worldwide. Should the companies adopt blockchain, these customers will become away with cryptocurrencies and get more interested on how the industry works and probably start using cryptocurrencies.
Mainstreaming Cryptos
This is likely to have a huge impact on prices, as well as the market cap, of cryptocurrencies. The confidence these customers have in cryptocurrencies will also boost interest in crypto investments.
Linda Butcher, Chief Business Development Officer at Rewards Token says, "Taking crypto mainstream is Rewards.com key message. The more retailers we have that will either take crypto or produce their own token means more global acceptance. It is good for the entire industry."
There are some parts of the world where the use of cryptocurrency is still in initial stages. This is due to low awareness and legislation issues. With the large customer base of Amazon and Starbucks, and the fact that they interact with customers every day, the acceptance of and confidence in cryptocurrencies is likely to increase.
According to Eran Eyal, CEO and Co-Founder of Shopin, the decision by the two companies to incorporate cryptocurrency or blockchain technology into their businesses will motivate and convince other companies to follow suit.
He says, "Notably many of the companies are moving in this direction, for example there are hints that Facebook is going to be launching an internal cryptocurrency, or the recent announcement from Rakuten's intention to shift their $9 billion loyalty program into a cryptocurrency. I believe this would enfranchise consumers, as cryptocurrencies are always best when they don't have a shelf life. Cryptocurrency is also easy to trade and transfer between users for the purposes of gifting. This is an elegant solution for any loyalty program. Coupled with blockchain, this could also lead to decreases errors or fraud."
Application of blockchain technology has revolutionized the way companies collect, store and share data and information. It has also reduced costs and improved the safety and efficiency of online trade, particularly online shopping and payments.
As such, the decision by Amazon and Starbucks to integrate virtual currencies into their business models is a positive vote that shows acceptance and confidence in the cryptocurrency market. So we should expect more crypto investments in the near future from all parts of the world.
Disclaimer: David Drake is on the advisory board for most of the firms mentioned or quoted in this article.