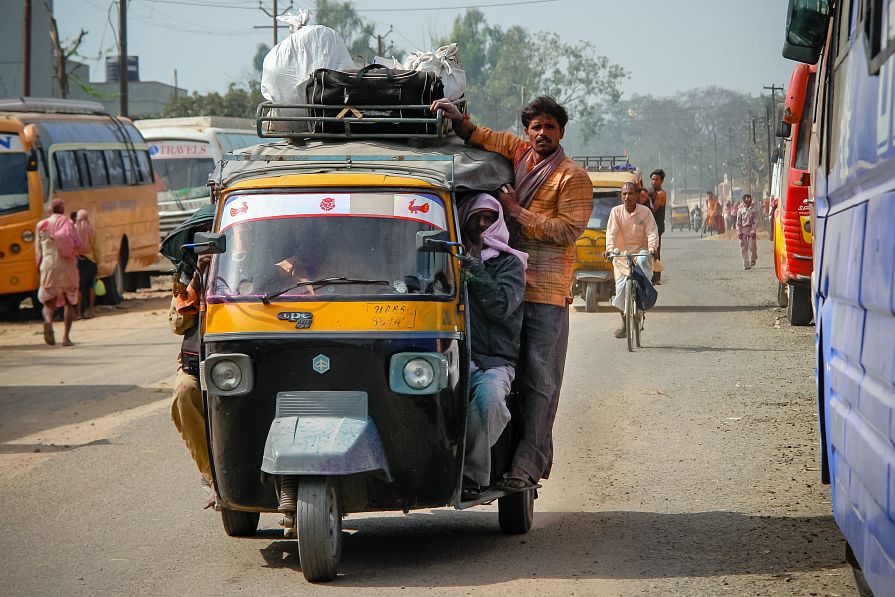 Ola is the largest ride-hailing venture in India and the third largest tech startup in the country valued at $6.2 billion. While some may consider Ola a small grassroots competitor to Uber, the company has innovated its service in a way to show that it truly understands the Indian people like offering the app in 9 languages and also offering services like Ola Bike for last mile bike rental and Ola Auto, which is specifically a ride-hail for three-wheeler auto-rickshaws.
SoftBank and Other Big VCs are Already Onboard
To date, Ola has raised $2.83 billion in funding and plans to go public 2021. In 2014, Steadview Capital and Sequoia pledged $40 million in a Series C followed by $210 million from SoftBank Group, Tiger Global and Matrix Partners India. Then, the real money started to come in as over the next few years SoftBank and Tencent Holdings gave Ola another $1.1 billion (plus a separate additional Series G round from SoftBank in 2017 for $260 million). The company turned this cash into a business serving 150 million users in 250 cities with 2 million cabs and drivers. The company recruits 18- to 25-year-olds and enrolls them in a 250-hour training program to learn different skills such as driving, spoken English, customer relations, smartphone usage and basics of finance.
Along the way, Ola strengthened its tech and reach with a string mergers and acquisitions including notable adds Ridlr in 2018, Foodpanda in 2017 (the latter acquisition has proven to be a bit of a fail as the app started out with access to 15,000 restaurants across 100 cities, but soon saw its sales give way to Zomato, Swiggy and Uber Eats), Qarth (mobile payments) in 2016 and Pikup.AI, an artificial intelligence company, in August of 2019.
Ola has poured back into the Indian community by employing 7,500 people and investing in other Indian startups like online lender Avail Finance and scooter-sharing startup, Vogo.
Ola also reinvested that business in expanding their reach and spunoff some key businesses. The company invested in the electric vehicle market through the standalone electric mobility company, Ola Electric Mobility (OEM), which is itself worth $1 billion and has backing from billionaire Ratan Tata. Ola Money is now a separate app and has strong partnerships with hotel-finding apps and a music streaming platform, Saavn.
"Many of the businesses that we run today like Ola Financial Services, stemmed from problems like payments, that we went after to solve for our customers," Aggarwal told Quartz. "They have evolved into independent lines of business that serve a larger spectrum of products and services today with the same philosophy."

A Tough Road Ahead
Undoubtedly, a majority of the company's billions has gone directly into the fight for market share. Uber entered India in 2013 with a lot of cash and the company has continued to invest heavily in technology infrastructure in the region including offering a less-bandwidth heavy version of their app called Uber Lite to accommodate the slow internet speeds of India. Both companies know the price of the market is worth it as reports estimate India's ride-hailing market opportunity is worth $10 billion.
Ola has done some things to make Uber's job a little easier. In late 2018, Mumbai Ola drivers went on strike for better wages. In March 2019, a protest broke out outside headquarters of the company where 150 drivers outlined a list of demands for executives like better pay and base wages. In the same month, the Karnataka government took away Ola's license for six months for operating bike taxis without approval. This cut Ola off from one of its largest markets with 120,000 cabs. The license was re-instated two days later, but it demonstrates the complications of the region.