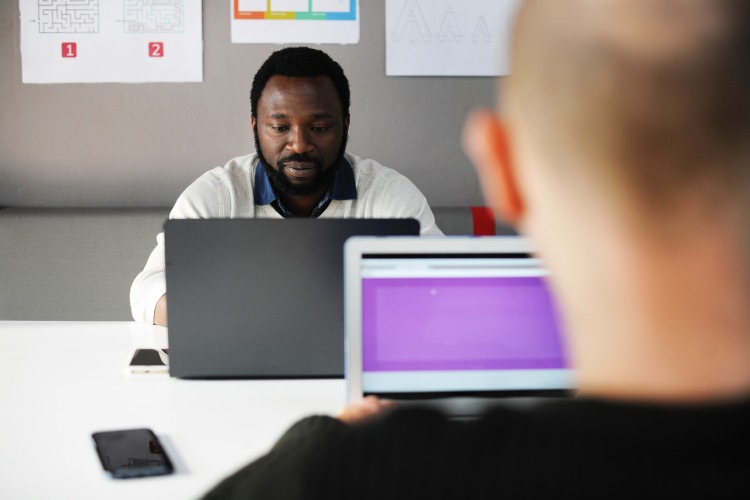 The information age has sparked one of the biggest leaps in global economic growth to be witnessed since the industrial revolution. From the emergence of computers in the mid-20th century to the dotcom boom of the 90s, and then the social media craze of the new millennium, the global business picture has changed.
There are very few, if any, businesses that formulate their growth strategies without taking into consideration, the internet and social media. As such, companies are generating leads from online resources, which means that a good number of sales are also digital. This means that time for paper filing to go to the back banner has arrived.
Automation of operating systems is now a necessity for all business types
Companies have developed systems that can now be used to capture data as purchases and sales are made and post it into relevant accounting ledgers. And while some people might think that these systems are only limited to online businesses, that's not the case.
Every business can automate its process. Take an example of a simple POS system for small bakery that allows business owners to automate the entire accounting process. This can help the owners to focus on delivering quality bread to customers without the hustle of dealing with routine accounting duties.
This can play a crucial role in helping the business to grow rapidly while at the same time keeping a clean record of transactions. But the benefits of automation go beyond just keeping your records clean. Here are a few reasons why automating your accounting is important.
1. It saves time and money
This is straightforward. Once a customer or supplier profile is created in the system. Posting purchases or sales becomes automatic. You do not need to enter the details of the supplier or customer for every purchase order or invoice you create. In addition, once a transaction is made it is posted to the relevant accounts which makes book keeping a lot easier.
2. Makes receiving payments easier and quicker
Since the creation of invoices is quicker (they are auto-generated once you select the customer name, add product details, and amount), it allows you to send invoices quicker. This reduces the cash conversion cycle for your business, and this can be very important especially when applying for a bank loan. Lenders prefer to give loans to businesses that are effective when it comes to converting inventory into cash.
3. Simplifies tax preparation and report generation
This is perhaps the most noteworthy benefit that any business owner who uses automated accounting systems will pay testimony to. With the business environment ever getting competitive, keeping organized records that will keep the long arm of the law far away can go a long way towards boosting your business growth. Taxation can be messy at times if records are not kept properly. Having an automated accounting system in place ensures that all records are kept in one place. This also helps the owner when generating financial reports for personal use to analyze the performance of the business or to use them to get a loan from a bank.
4. Improves accuracy
Accuracy is one of the main principles of accounting. Any business that does not keep accurate records is bound to fail. To accurately measure the performance of your business, the data used in the analysis needs to be accurate and without an automated system in place, errors are bound to occur. And currently, information is key when it comes to making important business decisions. As such, it would be unwise to work with data that you cannot 100% rely on.
5. It becomes easier to implement changes in policy and law
Having an accounting system in place can also help a business owner when updating to new accounting policies or tax laws. For instance, if the government revises upwards or downwards the small business tax rate, or announces new tax deductions, all that a business owner is required to do is change the rate in the system and everything else falls into place.
If it's an update on VAT, all invoices will automatically be updated with the new rate. If a business wants to update changes in interest rate paid on outstanding loans, again, the process is automated once the rate is changed in the system. All this makes the work a lot easier for the owner, and this gives the owner time to concentrate on other business matters.
Conclusion
In summary, automating business operations is no longer a luxury. To remain competitive and in tandem with the latest business trends, small businesses must adapt to the paradigm shift and automate as many systems as possible.
Automation of small business accounting is one of the key processes that can help businesses to save money and time. Some of them like Intuit's INTU QuickBooks now have their online versions (QuickBooks online), while there are also several third-party services that are tailor-made for specific business processes.