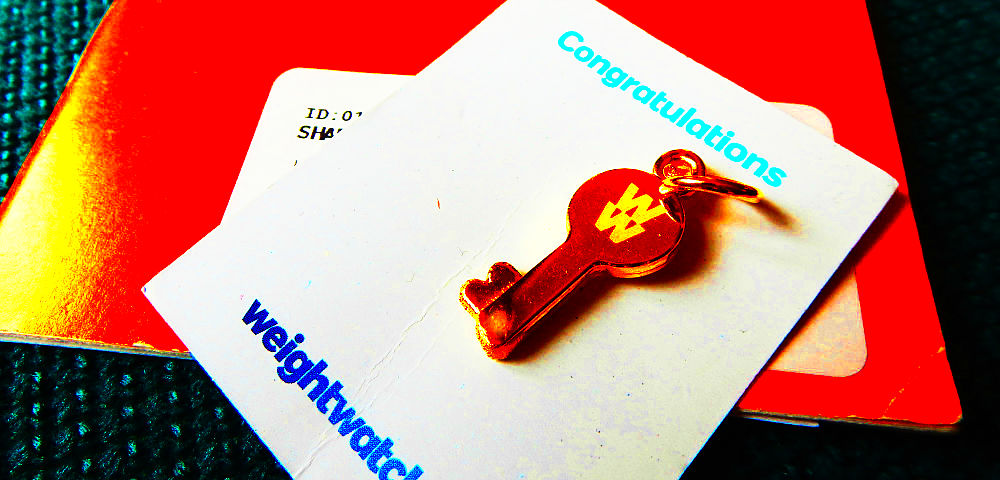 Image via slgckgc/Flickr CC
Weight Watchers WTW has long been a big name in the weight loss business, but except for a run from the middle of 2010 through early 2011, investors haven't been much interested in the stock, notes Mike Cintolo, editor of Cabot Top Ten Trader.
That changed in October 2015 when Oprah Winfrey, the queen of daytime TV and a frequent, very public, weight loser and gainer, bought a 10% stake in the company for $43.2 billion.
The infusion of cash, combined with Oprah's high media profile, gave the company a boost, but 2015 still featured a 21% dip in revenue and a 67% drop in earnings.
Business improved a bit after that, but it wasn't until the company hired former Home Shopping Network CEO Mindy Grossman in April 2017 that things really began to perk; revenues were up 12% in 2017 and earnings rose by a strong 113%.
The company is still a global weight management service based on Weight Watchers meetings (which provide over half of revenue in fees), digital subscriptions to weight management plans, food products, magazines and food and restaurant guides. But its sharpened image, TV ads and customized diet plans are simply gaining more traction.
With revenue growth accelerating for seven quarters in a row, the roster of institutional investors expanding (342 funds own shares now, up from 211 a year ago) and analysts predicting 56% earnings growth this year and 31% in 2019, Weight Watchers looks like a winner.
Except for a run to $87 in 2011, WTW spent its entire life, from IPO in late 2001 to its spiral to $4 in 2015 trading either flat or down. The Oprah event shows up clearly with a sprint to 28 in November 2015, but that was followed by another correction to below $10 in late 2016.
But the rally that began at that point (when the new CEO came aboard) has been strong and durable, pushing WTW as high as $84 after a breakout from a three-month base earlier this month. The stock's recent pause looks buyable, with a stop in the low $70s.
Mike Cintolo is editor of Cabot Top Ten Traders.
Subscribe to Mike Cintolo's Cabot Top Ten Trader here…
About MoneyShow.com: Founded in 1981, MoneyShow is a privately held financial media company headquartered in Sarasota, Florida. As a global network of investing and trading education, MoneyShow presents an extensive agenda of live and online events that attract over 75,000 investors, traders and financial advisors around the world.