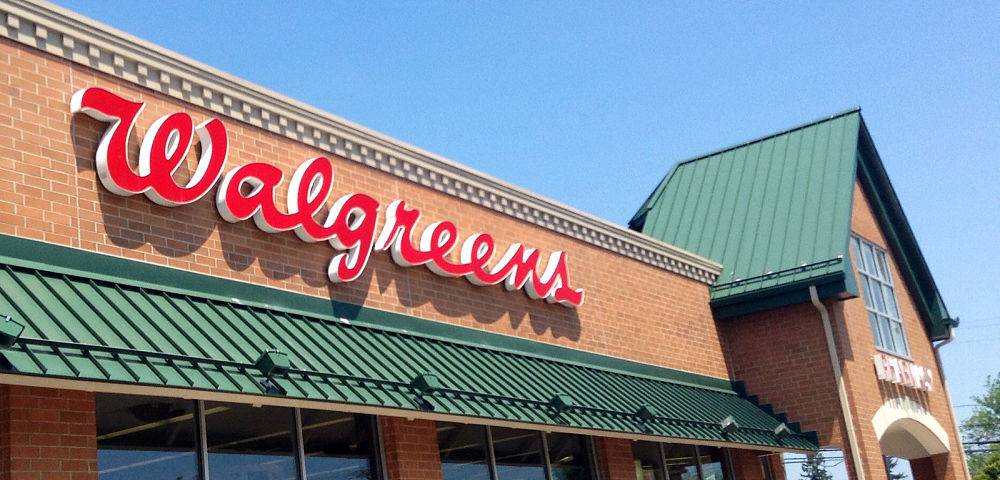 Image via Mike Mozart/Flickr CC
Walgreens (WBA) is the largest retail pharmacy in both the United States and Europe, explains income expert Ben Reynolds, editor of Sure Dividend.
Through its flagship Walgreens business and other business ventures (including equity method investments), Walgreens has a presence in more than 25 countries and employs more than 385,000 people.
In its leading retail pharmacy business, Walgreens operates approximately 13,200 stores in 11 countries.
The company also operates one of the largest global pharmaceutical wholesale and distribution networks, with more than 390 centers that deliver to upwards of 230,000 pharmacies, doctors, health centers and hospitals each year.
Walgreens operates in three financial segments: Retail Pharmacy USA, Retail Pharmacy International and Pharmaceutical Wholesale.
On March 28, Walgreens reported financial results for its fiscal 2018 second quarter.
Sales increased by 12.1% (9.4% on a constant-currency basis) and adjusted diluted earnings per share increased by 27.2% (25.7% on a constant-currency basis).
Walgreens also hiked its guidance for fiscal 2018, now expecting adjusted earnings per share in the range of $5.85 to $6.05
The company's robust performance was driven by its Retail Pharmacy USA segment, which is in the process of acquiring more than 2,000 stores from Rite Aid.
Given Walgreens track record of acquiring other pharmaceutical chains, we believe the Rite Aid acquisition should close smoothly and continue to boost the company's performance moving forward.
Walgreens has compounded its adjusted earnings per share at 9.6% per year over the last decade.
Due to the company's expanding international presence and competency in the mergers and acquisitions arena, we believe that Walgreens is capable of delivering similarly high single-digit growth for the foreseeable future.
Our earnings growth estimate for Walgreens is 9.0% per year, which is implied in our $9/share earnings estimate for 2023.
From a dividend perspective, we believe that Walgreens is likely to increase its dividend at a faster pace than its earnings for the foreseeable future. Our 2023 dividend per share estimate implies 12% annualized growth over the next half-decade.
The stock is deeply undervalued. If Walgreens' stock can revert to this historical valuation over the next 5 years, this will add 8.7% per year to the company's annualized returns during that time period.
Walgreens is a very safe blue-chip investment. Consumers are very unlikely to cut spending on prescriptions and other healthcare products, even when disposable income declines noticeably. Combine this with the company's compelling valuation and it presents a rare opportunity indeed.

Ben Reynolds is editor of Sure Dividend.

Subscribe to Ben Reynolds' Sure Dividend here…

About MoneyShow.com: Founded in 1981, MoneyShow is a privately held financial media company headquartered in Sarasota, Florida. As a global network of investing and trading education, MoneyShow presents an extensive agenda of live and online events that attract over 75,000 investors, traders and financial advisors around the world.