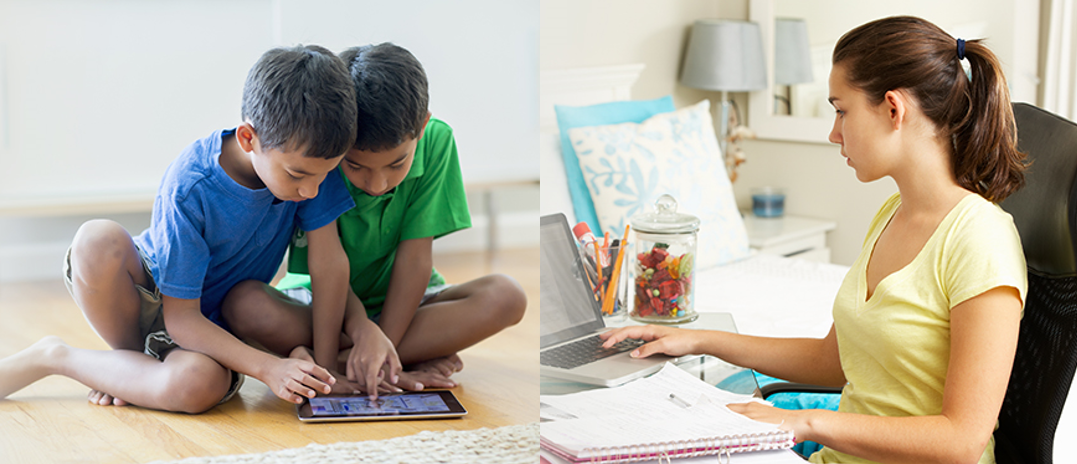 Image: K12 Inc.
The education industry seldom comes off as an attractive investment niche, even for seasoned investors. Many potential investors often view the industry as a public domain, with governments and nonprofit organizations as key players with no real money-making potential. But with an annual growth rate of 5 percent, the $5 trillion education industry deserves a serious look by investors who want to diversify their investment portfolios.
The past few years have seen more private sector players coming into the education industry. Private companies have stepped in as school operators in areas where governments and nonprofits haven't been able to reach, with others providing corporate training, daycare, test preparation, tutoring, and other ancillary services. Plus, the continued disruption of the education sector by technology is gradually creating entry points for willing investors. According to TakeMyClass, an online education platform, at least a third of college students have taken an online course, a trend that has been creating opportunities for private companies away from the public education system.
Consequently, the number of venture capital and private equity investment has been on a year-on-year rise since 2007, signaling heightened investor interest in the complex world of education.
Education Technology
One of the areas in education with the biggest potential for high returns is education technology, which, though at its early stages, promises a unique investment opportunity for long-term investors. While the education industry has generally remained unchanged in terms of teaching and learning models, there's every indication that education technology will disrupt instructional methods across different levels of learning.
Some long-term plays in education technology include K12 Inc. LRN and Chegg Inc. CHGG, both education technology companies whose shares have had runs at different points over the past two years. Chegg Inc.'s on-demand e-learning platform helped the company boost revenue by about 50 percent in 2017, with the continued growth of the company making it one of the best bets for investors who want to dabble in education.
Education technology is also helping spur the growth of after-school tutoring services in many countries, though it is growing into a significant market in China. Buoyed by higher disposal incomes and a demographic profile that seems to favor this sector, after-school tutoring is experiencing its biggest growth spurt yet, with analysts predicting double-digit growth over the next coming years.
TAL Education TAL, China's premier online tutoring service with a 2.4 million-strong subscriber base, recently closed a $500 million funding deal with Hillhouse Capital Group, a Chinese investment firm. Another provider, OneSmart International Education Group Limited ONE, provides tutoring services at all levels of the educational ladder, including kindergarten, middle and high schools. It is estimated that earnings for the current year will grow by 12.5 percent, something that should see more investors buying in.
Student Housing
In addition to education technology, student housing offers another rich opportunity for investors who want to get into the education industry. Student housing, once considered a small subset of the real estate industry, has grown into a significant asset class, thanks to the poor investment in on-campus housing and a growing number of college-bound students in the US.
Between 2015 and 2016, the industry registered a 62 percent increase in transaction volumes, totaling about $9 billion by the end of 2016. This huge increase in student housing transactions is projected to continue over the next few years, especially because demand continues to outweigh the current supply – a trend that promises a healthy ROI for willing investors.
Some interesting buys here include Unite Group UTGPF, one of the biggest operators of student housing with over 150 properties in the UK, and America Campus Communities ACC, the only publicly traded student housing REIT in the US and the largest private dormitory manager with over 200 beds. With a healthy balance of 77 percent off-campus assets and 23 percent on-campus assets around the country, ACC continues to put its mark on the education industry and shows why investors should seriously consider stakes in this growing industry.
Howard Goldstein is the Co-Founder and CTO, Priceless Funding Group, and an Equities contributor. He has been in the business lending industry for over a decade in a career that has helped hundreds of businesses launch and grow. Howard aims to help business owners get the capital that is needed with the terms that are deserved.