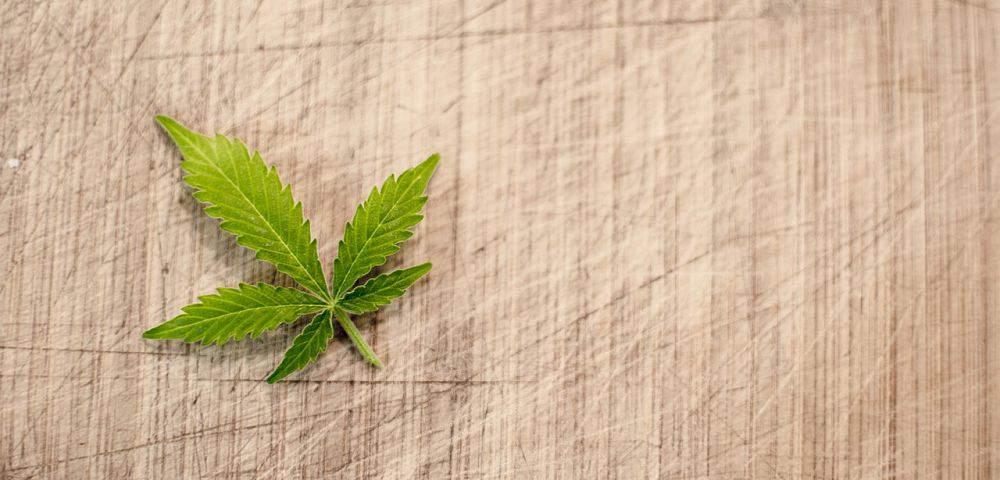 With three quarters of the year in the books, The Green Organic Dutchman (TGOD:CA/TGODF) already boasts an enviable list of major accomplishments in growing its business. In fact, the achievements would satisfy most companies for milestones over many years. This can be attributed to not only its prescient vision to get ahead of the burgeoning cannabis space, but also to its execution of a model underscored by the experience of a highly accomplished leadership team that the company can rightfully trumpet as the most seasoned in the industry. As it does with everything else, TGOD has not relented in strengthening its management team as it moves full steam ahead to build the largest organic cannabis brand in the world.
With construction on schedule for cultivation during the first half of 2019, a full slate of partners and over $261.8 million in the bank as of the end of the second quarter, TGOD management is charting a straight line to its goal, including operations in 12 countries on three continents—as evidenced by the recent HemPoland acquisition—by the end of 2018.
TGOD's Future Under New CEO Athaide
Early in July, Brian Athaide assumed the position of chief executive at TGOD, a transition that was expected this year but came a little sooner than anticipated due to the resignation of Co-Chairman, CEO and Director Robert Anderson, who stepped aside because of health concerns.
Athaide's experience and track record, as well as his unique understanding of the TGOD operation, provides confidence that the transition will go as smoothly as one can hope. Athaide was serving as the company's Chief Financial Officer when the board officially appointed him as CEO. He has nearly three decades of global executive experience, including CFO and Executive Vice President of Human Resources and Information Technology at Andrew Peller Limited, the largest publicly traded wine and craft alcohol producer in Canada. Athaide's vision at Andrew Peller was partially responsible for the valuation of the company appreciating 400 percent in just three years.
Prior to his time at Andrew Peller, Athaide spent 25 years at conglomerate giant Proctor & Gamble (NYSE:PG), where he climbed the ladder of senior positions spanning eight countries, ultimately leading to his position as the Finance Director and CFO of the multi-billion-dollar consumer products business across Russia, Ukraine and Central Asian markets.
In addition to its massive footprint forming through construction of cultivation facilities in Ontario and Quebec that will yield 156,000 kilograms of premium organic cannabis starting in 2019, TGOD has extended its international presence with a joint venture in Jamaica with Epican Medicinals Limited and a LOI with Denmark's Queen Genetics/Knud Jepsen A/S, which, if completed will increase TGOD's total organic-funded capacity to 195,000 kilograms of cannabis.
This partnerships dovetail with U.S. initiatives that are encapsulated through several strategic licensing agreements with top brands like Stillwater Brands, Evolabs and CBx Sciences.
Athaide's vast experience in global corporate strategy, acquisitions and brand building, amongst other things, will prove invaluable in meeting the goals set through Anderson's vision.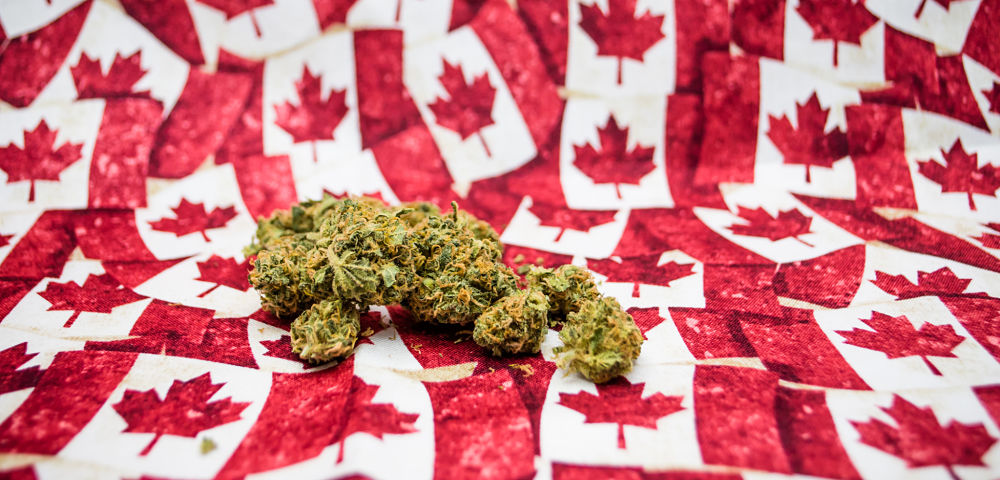 Depth in Leadership Positions
As a testament to how deep the TGOD bench is, the Company also appointed Julia Golubovskaya as interim CFO to fill Athaide's previous role. Golubovskaya is TGOD's current VP of Finance, where she brings 18 years of consumer products experience to the table gained during her time with Proctor & Gamble in Canada, the U.S. and Russia.
Jeff Scott, who co-chaired the TGOD Board of Directors, assumed the role of Chairman upon Anderson's resignation. Scott, President of Postell Energy Co., leads an impressive board that includes the likes of Marc Bertrand, the former President and CEO of Mega Bloks, which was acquired by Mattel in 2014 for $500+ million; Nicholad Kirton, a former partner at KPMG; and Cam Battley, Chief Corporate Officer at Aurora Cannabis (ACB:CA/ACBFF), one of the largest cannabis companies in the world.
Expanding Areas of Expertise
TGOD didn't disappoint last week when it named Geoff Riggs as Chief Information Officer. Riggs, a 20-year veteran of IBM (NYSE:IBM), will spearhead the company's initiatives on information technology, e-commerce and artificial intelligence strategies to support TGOD's domestic and global expansion.
Riggs has held senior positions in project and service management, strategy consulting, sales and business development, leading complex partnerships and working with global brands as well as start-ups, government and NGOs across North America, Europe and Africa. He is also distinguished for his leadership role in IBM's Innovation program, research partnerships and academic and start-up collaborations to optimize efficiencies across different industries, such as water, energy and agri-food.
Riggs will be responsible for using his experience of next-generation technologies, such as big-data mining, cognitive and predictive analysis and cloud computing, to optimize every possible aspect of TGOD. Ultimately, TGOD is trendsetting again, using its vast resources to increase margins, improve consumer targeting and engagement and develop the industry's first artificial intelligence decision support system.
"An integrated, real-time business intelligence capability combined with artificial intelligence capabilities that can anticipate and adapt to industry dynamics will enhance TGOD's ability to dominate the organic market segment, rationalize investments and maintain competitive differentiation," said Athaide on the appointment of Riggs as CIO and the tasks he will be charged to accomplish.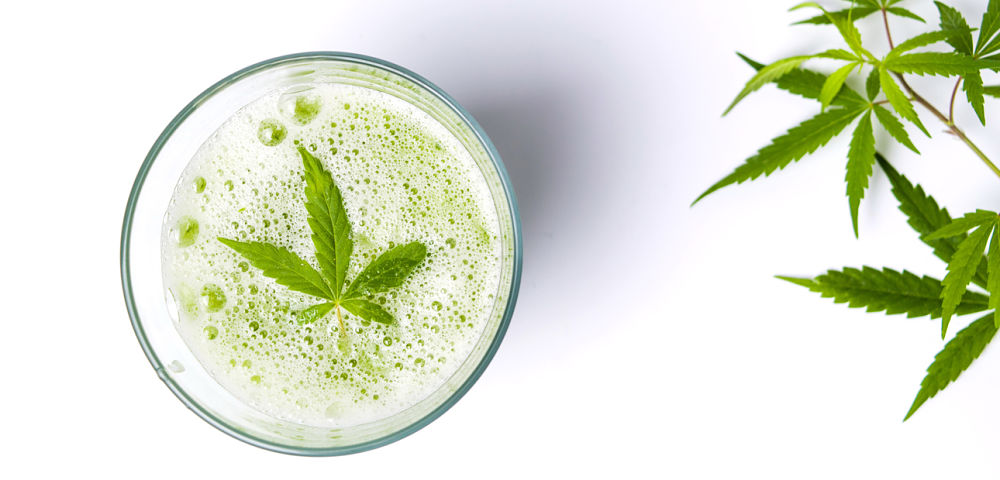 Positioned to Be a Beverage Leader
With the recent announcement of Constellation Brands' $4B USD investment into Canopy Growth all eyes are on the next acquisition, joint venture or partnership to emerge in the sector. TGOD is uniquely positioned to be an innovator in the CPG/ infused beverage segment and global beverage giants have been made aware after the Company announced its beverage specific division, beverage R&D facility and dedicated production.
Global Distribution
Just last week, the company announced the acquisition of HemPoland, the first private company in Poland to obtain a state license to grow and manufacture Cannabis Sativa. In addition to a new revenue-generating channel, the premium CBD company provides TGOD with deep distribution into Europe, significantly broadening its international footprint.
In 2017, HemPoland produced over 32,000 kilograms (~35 tons) of organic dried flower and 310 kilograms (~683 pounds) of organic CBD oils. With more than 700 points of sale, HemPoland has distribution partners in its homeland, Austria, Netherlands, Germany, United Kingdom, Italy, Switzerland, Portugal, Ireland, Czech Republic, Slovenia, Lithuania, and Estonia.Brick-and-mortar outlets are in addition to a robust e-commerce platform for HemPoland products.
Epitome of Moving with a Purpose
Some companies make it look easy to grow into a leading industry player. Of course, it is anything but easy. Taking a leadership position in organic cannabis cultivation and sustainable energy practices across facilities that cumulatively equate to some of the largest indoor capacity worldwide doesn't happen overnight. Amassing a shareholder base of over 20,000, pulling off the biggest cannabis IPO ever and raising an aggregate of $350 million, $20.7 million which has gone into construction of its facilities in Ancaster, Ontario and Valleyfield, Quebec, aren't matters of happenstance. Neither is attracting a partner and investor like Aurora Cannabis (which has sunk more than $78 million into TGOD) or being recognized as a top holding in the largest cannabis ETF in the U.S.
These achievements are only accomplished through laser-like focus from a management and advisory team with a deep understanding of global business development and a strong commitment to hit milestones and build shareholder value. At TGOD, that type of leadership abounds, and they have proven it once again throughout the second quarter and into the start of the third.
---
In the interest of full disclosure, we call the reader's attention to the fact that Equities.com, Inc. is compensated by the companies profiled in the Spotlight Companies section. The purpose of these profiles is to provide awareness of these companies to investors in the micro, small-cap and growth equity community and should not in any way be considered as a recommendation to buy, sell or hold these securities. Equities.com is not a registered broker dealer, investment advisor, financial analyst, investment banker or other investment professional. We are a publisher of original and third party news and information. All profiles are based on information that is available to the public. The information contained herein should not be considered to be complete and is not guaranteed by Equities.com to be free from misstatement or errors. The views expressed are our own and not intended to be the basis for any investment decision. Readers are reminded to do their own due diligence when researching any companies mentioned on this website. Always bear in mind that investing in early-stage companies is risky and you are encouraged to only invest an amount that you can afford to lose completely without any change in your lifestyle. Equities has been compensated with cash, common shares and/or warrants for market awareness services provided.