​Why Surging E*Trade Financial Is a Brokerage Breakout
MoneyShow Follow |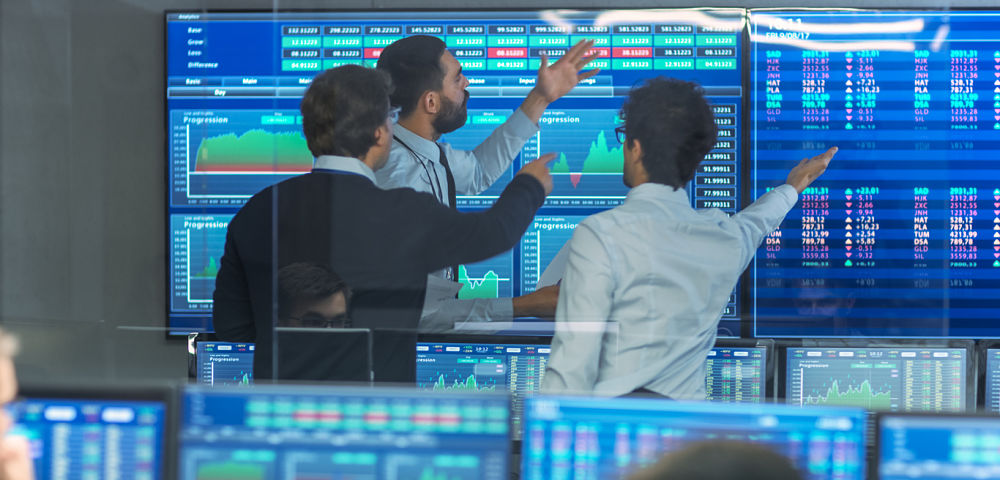 E*Trade Financial (ETFC) provides online brokerage and related products and services primarily to individual retail investors. It also provides investor-focused banking products, primarily sweep deposits, to retail investors, notes Leo Fasciocco, editor of Ticker Tape Digest.
E*Trade is a leader in the strong brokerage sector. The company came in with first quarter net of 88 cents a share. That topped the Street consensus estimate of 79 cents a share. The stock responded bullishly off the news.
The stock has since been trending steadily high having made an eightfold move. It has now made a 10-year high. That is bullish.
This year, analysts are forecasting a 53% surge in net to $3.36 a share from the $2.19 the year before. Analysts have recently lifted their estimates.
The stock sells with a price-earnings ratio of 17. We see that as attractive for value-growth investors.
Looking out to 2019, the Street is currently forecasting a modest 13% increase in net to $3.79 a share from the anticipated $3.36 this year.
Net for the next two quarters will be very strong. For the second quarter, the Street is expecting a 62% jump in net to 84 cents a share from the 52 cents the year before. The highest estimate on the Street is at 87 cents a share.
We see good chances for an upside earnings surprise. The company topped the consensus estimate the past four quarters by 9 cents a share, 2 cents, 4 cents and 4 cents. Net for the third quarter is expected to leap 45% to 80 cents a share from 45 cents the year before.
The daily chart shows the stock climbing from $44 in November to a peak near $58 by March. The stock pulled back and formed a cup-and-handle base.
The stock has since risen through a breakpoint zone with a good expansion in volume. We are now targeting it for a move to $75. A protective stop can be placed near $57.
Leo Fasciocco is editor and publisher of Ticker Tape Digest.
Subscribe to Leo Fasciocco's Ticker Tape Digest here…
About MoneyShow.com: Founded in 1981, MoneyShow is a privately held financial media company headquartered in Sarasota, Florida. As a global network of investing and trading education, MoneyShow presents an extensive agenda of live and online events that attract over 75,000 investors, traders and financial advisors around the world.
DISCLOSURE: The views and opinions expressed in this article are those of the authors, and do not represent the views of equities.com. Readers should not consider statements made by the author as formal recommendations and should consult their financial advisor before making any investment decisions. To read our full disclosure, please go to: http://www.equities.com/disclaimer
Companies