​Why Stanley Black & Decker Has the Right Tools
MoneyShow Follow |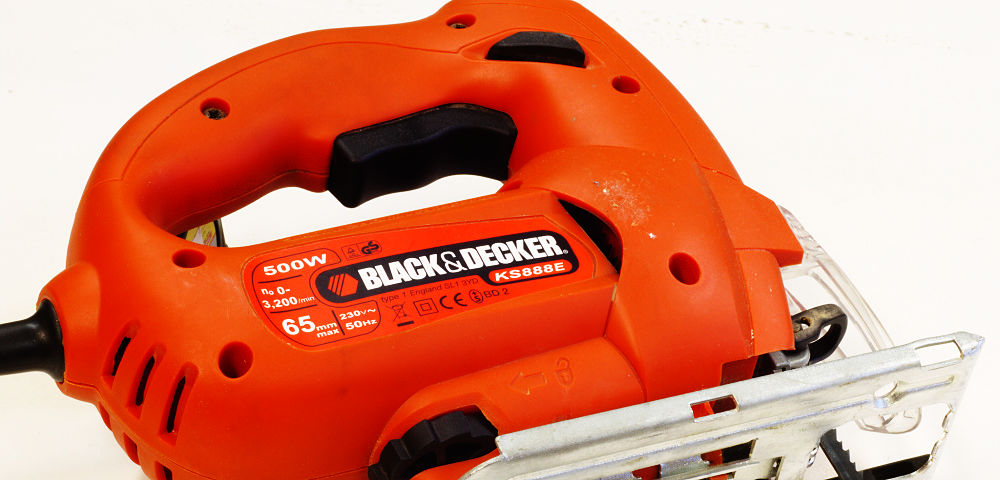 Image via Dennis van Zuijlekom/Flickr CC
Neil Macneale, in his 2-for-1 Stock Split Newsletter, builds his model portfolio by selecting stocks that have announced stock splits. Due to a lack of splits lately, he is making an exception to his usual rules.
My latest stock pick is a company that has not announced a split but has all the other characteristics of many of the successful businesses that have propelled the 2 for 1 portfolio forward over the years.
And there is one other factor that may or may not prove to be important. I have never tried to predict when a company is on the verge of a stock split.
However, for Stanley Black & Decker (SWK) (SWK), it seems entirely possible that their board of directors may see fit to announce a split sometime during the 30 months that we plan on owning this stock.
SWK has split seven times since 1959, the most recent in 1996 when a 2 for 1 split came with a pre-split price of $60. Even adjusted for inflation, that's well below today's price of $143. The good news is, even if SWK never splits again, this is still a great company and it will fit well in the 2 for 1 portfolio.
Anyone who enjoys hanging out at Home Depot (HD) (HD) knows the Stanley and Black & Decker brands. But SWK also owns DeWalt, Bostich, Porter-Cable, and dozens of other respected high-quality brands of tools, garden equipment and storage solutions.
While none of the valuation or performance fundamental numbers jump out as exceptional, they are all a bit better than average. SWK pays a reliable 1.7+% dividend and has a very strong balance sheet. This is a solid company.
I would love to have more qualified splits to choose from, but on the other hand, there are plenty of excellent companies, some of them completely under the radar, that make or sell products we all use and depend on. It's quite possible SWK will be one.
Neil Macneale is editor and publisher of 2-for-1 Stock Split Newsletter.
Subscribe to Neil Macneale's 2-for-1 Stock Split Newsletter here…
About MoneyShow.com: Founded in 1981, MoneyShow is a privately held financial media company headquartered in Sarasota, Florida. As a global network of investing and trading education, MoneyShow presents an extensive agenda of live and online events that attract over 75,000 investors, traders and financial advisors around the world.
DISCLOSURE: The views and opinions expressed in this article are those of the authors, and do not represent the views of equities.com. Readers should not consider statements made by the author as formal recommendations and should consult their financial advisor before making any investment decisions. To read our full disclosure, please go to: http://www.equities.com/disclaimer
Companies