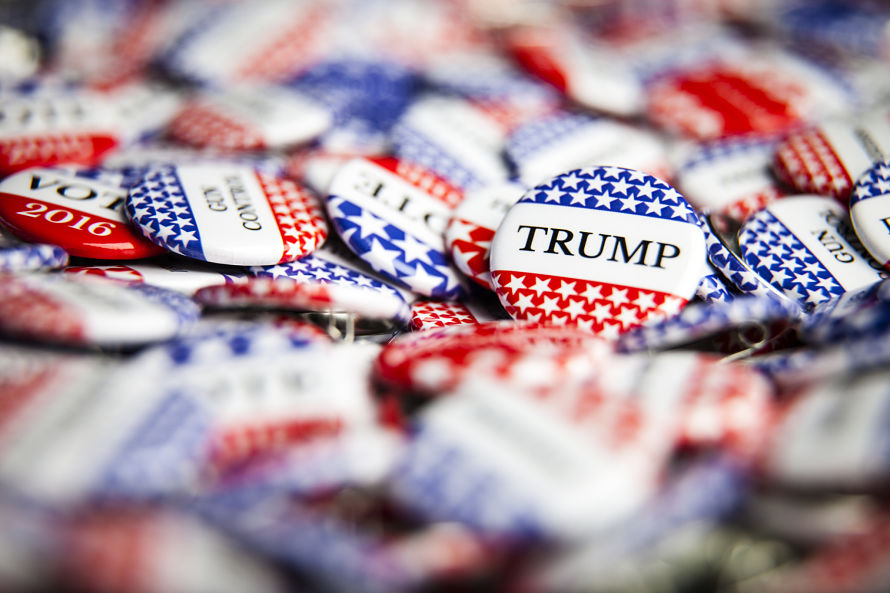 Photo credit courtesy of iStockphoto.com/user:Adamkaz
Democrats see federal cannabis legalization as a weapon in their arsenal. In Pew Research and other national polls, cannabis legalization has clear support with over 60% of Americans agreeing the substance should be legalized, and Democrats see the issue as another far left-leaning agenda item along with abolishing student loan debt and climate change that could bring undecided voters to the polls.
Septuagenarian Sen. Bernie Sanders (I-VT) is the most vocal about the issue, and he covered his specific plan, in all places, on the Joe Rogan Experience podcast. Last month, he stated: "When I ran for president for the Democratic nomination in 2016, I talked about a broken criminal justice system, which ends up having in the United States more people in jail than any other country. And what I call for then, and I call for now, is the legalization of marijuana in America…That [marijuana's Schedule I classification] is insane. Heroin is a killer drug. You can argue the pluses and minuses of marijuana, but marijuana ain't heroin. So we have to end that, and that's what I will do as president of the United States. I believe we can do that through executive order, and I will do that."
Not to be outdone, Sen. Kamala Harris introduced legislation on July 23rd co-sponsored with Rep. Jerry Nadler, D-N.Y. decriminalizing cannabis and taxing the sale of it. The Marijuana Opportunity Reinvestment and Expungement Act would remove cannabis from the Schedule 1 substances ban and implement re-sentencing or expungement for prior cannabis convictions. Harris's plan would use the taxable revenue to create three trust funds. The Community Reinvestment Grant, which would provide funding for services such as job training, re-entry services and legal aid; the Cannabis Opportunity Grant, which would provide funds to assist small businesses in the pot industry; and the Equitable Licensing Grant, which would minimize barriers to gain access to marijuana licensing and employment for those most impacted by the so-called war on drugs.
This plan caused come controversy for Harris because her record as California's attorney general demonstrated a willingness to put cannabis offenders behind bars and she even opposed opponent Ron Gold's pro-cannabis stance as recently as 2014.
"Times have changed — marijuana should not be a crime," Harris stated. "We need to start regulating marijuana, and expunge marijuana convictions from the records of millions of Americans so they can get on with their lives."
Recall that it was only nine years ago in 2010 when Sen. Harris opposed Proposition 19, which would would have legalized marijuana in California. A cynic might say that what's changed is that this time, she's now vying for her party's nomination.
Lastly, Massachusetts Senator and presidential hopeful Elizabeth Warren (D) has a bill written in tandem with Sen. Cory Gardner (R-CO) called Strengthening the Tenth Amendment Through Entrusting States Act (STATES). The bill aims to amend the Controlled Substances Act of 1970 and would enable states to regulate marijuana without federal interference.
As you can see, Democratic hopefuls have more or less completely aligned themselves with cannabis legalization as a way to garner support in key swing states – Florida, Michigan, Ohio and Wisconsin – but, in my Lee Corso voice, not so fast.
What if President Trump beat Democrats to cannabis legalization effectively taking the issue off the 2020 agenda? Keep in mind, the line of argument that follows me putting on this Lee Corso mascot head is pure speculation, but there is a hint of precedence here.
Trump and Attorney General William Barr did voice support for the STATES Act." I support Senator Gardner," Trump said before the 45th G-7 Summit in late August. "I know exactly what he's doing. We're looking at it. But I probably will end up supporting that, yes."
And, when recently asked by a Washington Examiner reporter if he would ever legalize cannabis, Trump stated: "We're going to see what's going on. It's a very big subject and right now we are allowing states to make that decision. A lot of states are making that decision, but we're allowing states to make that decision."
Prior to swearing the oath of office, Trump made similar admissions about cannabis ultimately being a state issue. So, if Trump did beat Democrats to the punch and remove the federal ban on cannabis with an executive order or a presidential memorandum, what would happen? And, just for a minute, consider that he does have a history of heading people off at the pass, either intentionally or incidentally. The move would certainly take the wind out of the sails of Democratic hopefuls, specifically Sanders, and potentially depress voter turnout in key battleground states. In addition, Trump could broaden his appeal with millennial voters without overly alienating his base.
Cannabis legalization would also pay dividends in the ongoing trade war. Tariffs have hurt small farmers across the country. Soy, tobacco and cotton have all been impacted by tensions and, if Trump did decide to pass cannabis legalization, taxable revenues could be earmarked for farmers or other small business owners affected by Chinese tariffs and reduced exports. In addition, the trade war's tariffs have impacted cannabis vaping sales. As a partly assembled consumer good, vaping cartridges saw a 25% increase on May 1st swiping a huge blow against the $42 million in vaping products ordered on average each year. Moreover, cannabis legalization would also create a windfall of jobs – some have even predicted over a million.
On Wall Street, where Trump loves to gauge his success, markets could be buoyed by the boost from cannabis stocks. Ahead of the 2016 election, cannabis stocks rallied upwards of 30% and at the time most of them were trading over the counter. The rally for the removal of a federal ban would certainly be greater, and a visible stock market boost might even give Trump negotiating currency against China. Removing the federal cannabis obfuscation would help Trump's approval numbers heading into the thick of re-election season, and President Xi may see a Democratic win as unlikely and strike a deal with Trump. At the very least, it would push the trade war out of the immediate news cycle, and Trump is as good as any president in recent memory at wagging the dog.
As stated above, this is all a speculation, but there would certainly be benefits for Trump to strike an executive order, and he is certainly not above "owning the libs" and pulling the rugs out from under Democrats. He would relish it.