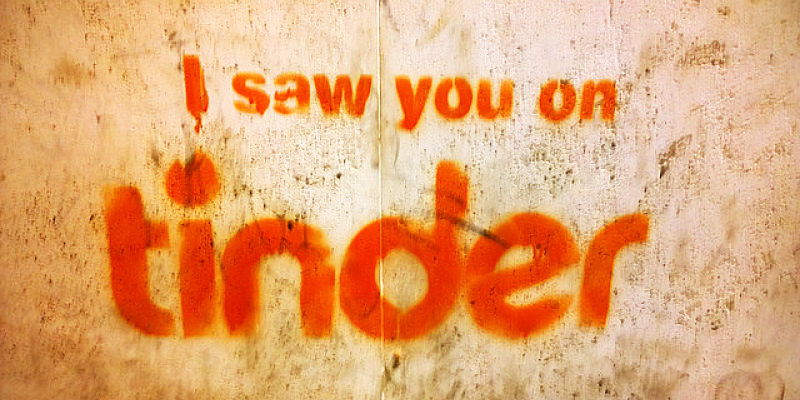 Image via Global Panorama/Flickr CC
Match Group MTCH is the world's leading provider of online dating services, with a portfolio of over 45 brands in 38 languages across more than 190 countries, notes Mark Skousen, editor of Five Star Trader Alert.
In addition to owning Match.com — the world's largest subscription dating site — the firm owns other popular matchmaking services, including Tinder, OkCupid, OurTime, People Media, PlentyOfFish, Chemistry, HowAboutWe and several others.
Tinder — the company's most popular dating app — has more than 3 million subscribers. And Match's total subscribers surpassed 7 million in 2017, up 24% from the year before.
A decade ago, just 3% of internet users who were married or in a relationship met their partner online. Today, more than 1 in 3 relationships originate on a dating app.
That's why business is booming. Over the last 12 months, sales at Match topped $1.3 billion.
And things are really heating up in overseas markets. Total international sales jumped 51% last year.
Yet Match is not resting on its laurels. It is making big bets on location, enhancing the quality of communication in its products and integrating video and artificial intelligence into its apps.
Demographics favor this business. According to the Bureau of Labor Statistics, over 124 million Americans age 16 and up are single. That's more than half of the adult population. And the company's global market numbers are in the billions.
The world population is growing. Internet usage is expanding. Smartphones and other mobile devices are proliferating. And there is now widespread acceptance of online dating.
There is no guarantee, of course, that any potential match will have the chemistry that creates a long-term bond. (If, indeed, that is what a subscriber is even looking for.) Online dating is simply an easy and effective way to meet potential romantic partners.
There is competition in this space to be sure. Some analysts worry about the proliferation of free dating apps, still the greatest long-term threat to the company's business model.
Yet many users are willing to pay for premium subscriptions and the largest pool of potential candidates. There is a clear advantage to becoming the biggest in the industry.
There is also life to consider. Couples break up. Marriages end. Millions reach dating age each year. And millions more are singles looking to mingle. This creates a steady demand for romantic connections. So, pick up Match Group at market today. And place a sell stop at $36 for protection.

Jo Ann & Mark Skousen: Portfolios for couples.

Mark Skousen is the editor and publisher of several newsletters, including Five Star Trader.

Subscribe to Mark Skousen's Five Star Trader here…

About MoneyShow.com: Founded in 1981, MoneyShow is a privately held financial media company headquartered in Sarasota, Florida. As a global network of investing and trading education, MoneyShow presents an extensive agenda of live and online events that attract over 75,000 investors, traders and financial advisors around the world.