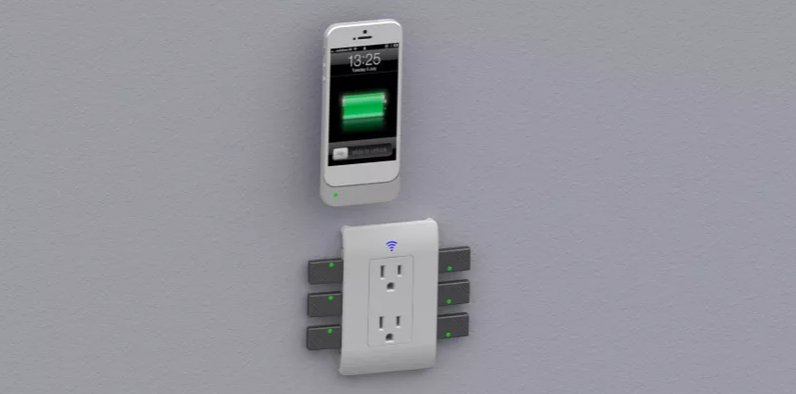 The smart home market is maturing right in front of our eyes. Consumer awareness is rising and prices are coming down, while the internet-of-things technology (IoT) inside these devices is simultaneously becoming more intuitive and expansive.
In fact, Google's GOOGL predecessor to the Android Operating System, Fuchsia, is reportedly geared toward a more integrated technological environment allowing for voice-enabled interactions across the full scope of smart home devices. Furthermore, seeing the writing on the wall, Best Buy BBY, a trusted technology advisor to the mass market, recently launched an in-home advisor program assisting customers with smart-home setups, live demonstrations and free in-home consultations.
Yet, the reach of smart home technology adoption stretches far beyond the confines of the single-family home as evidenced by Hilton's HLT "Connected Room" rollout this year, where guests can control aspects of their rooms with their mobile devices. This initiative by Hilton – a powerful customer service differentiator – will eventually equip hotel rooms with devices similar to Amazon's AMZN Echo.
Numerous organizations are investing in "home automation" technology as it provides convenience and customization for users to sync their digital lifestyles with their environments while also being cost-efficient. Therefore, it is no surprise that smart home technology and IoT are experiencing rapid growth. Analysts predict the market will grow to $53.45 billion by 2022 with a CAGR of 14.5% between 2017 and 2022.
In this burgeoning marketplace, Lomiko Metals LMR:CA LMRMF stands as one company that has proven to be well ahead of the curve on the future of IoT and smart home technology.
A Device Perfect for Our Digitally Connected Environment

The company's Spider Charger®, a smart home charger with six USB ports and two AC receptacles, recently received an updated design to make it compliant with all home and office fire and safety regulations. The proprietary charger is awaiting review and approval from the Underwriter Laboratories and Canadian Standards Association. In addition, the revamped Spider Charger, built in collaboration with SHD Smart Homes and MegaHertz Power Systems Ltd., has increased power capacity, phasing out the typical wall plug or inconvenient power converter with a decor-friendly, high-efficiency device.
Moreover, and most importantly for hotel chains like Hilton, the Spider Charger gathers power consumption and user data and transmits it to the gateway for analysis. Other ideal locations for Lomiko's innovative devices are coffee shops and even laundromats, where free WiFi increases sales and customer loyalty.
"I think the amazing thing about this particular device is that it is seamless," said A. Paul Gill, CEO of Lomiko Metals and VP of Business Development for SHD. "It will adapt to firmware already in existence and can be programmed using open source software, so it is a very versatile product. The Spider Charger will replace a normal wall plug, it will have connectivity to wireless networks, security protocols that we can program into it, and in addition to that you can reprogram them and have them communicate with mobile devices. So, really this is a multitasking device."
Furthermore, Lomiko is in the process of applying for Energy Star compliance – managed by the Environmental Protection Agency and the Department of Energy – a trusted benchmark for consumers that a product is energy-efficient and cost-effective. Another advantage of being Energy Star-certified is the large network of builders and contractors who work solely with the brand to improve energy standards at an array of construction projects every year. Lomiko's Spider Charger would instantly be visible to industry leaders and project managers as well as the 6,000 landlords who use Energy Star directories to transform their buildings into greener places to live.
The company has received shipments of preproduction samples of the Spider Charger and happens to be in the middle of negotiations with Automated Building Devices for a distribution deal to deliver the device to homebuilders in the western U.S. This arrangement would place Lomiko's Spider Charger in one of the fastest-growing smart home markets. North America is the bellwether when it comes to smart home adoption, where 73 million homes will be equipped with one or more devices by 2021, and western states have some of the most advanced households when it comes to installing these solutions.
"Not only do we have an incredible opportunity to participate in a thriving IoT and Smart Device market, but we will add an essential security component which brings in recurring revenue potential," stated Gill in a press release late last year. "Major companies such as IBM, Amazon and Google have recognized this new market and have launched IoT products and a major goal of SHD opportunity to license both hardware products and embedded software solutions."
One final thing to note, on the administrative side, SHD Smart Homes established a management share pool to attract and retain key management personnel. 2.8 million shares were issued to the SHD management team in this period. According to the company, the funds have been advanced by management for the purposes of developing the SHD patent portfolio, developing sales and improving the product designs.
A Distinct and Valuable Set of Projects All Taking Shape

The Smart Home and IoT markets are just some of the areas that Gill and Lomiko have established a steady foothold in over the years. Ultimately, the company's portfolio is tailored to vertically touch on high-growth opportunities across the value chain.
Recently, the company launched the European seed financing round as they move toward an IPO for Promethieus Cryptocurrency Mining.
Digital mining rigs process intricate mathematical algorithms in order to validate cryptocurrency transactions, which is referred to as "mining." In an attempt to combat heavy energy consumption, Promethieus is working to modernize the digital mining space with cost-efficient miners targeting smaller-scale, home-based miners looking for passive wealth creation by mining core cryptocurrencies like bitcoin, ethereum, ripple, dash or any other currency on the rise. Promethieus' Golden Goose, the prototype to the upcoming Golden Goose II, debuted at CES and mined ethereum live at the World Outlook Conference in Vancouver in February.
"Our approach is from an engineering standpoint – the focus is on creating new designs for cryptocurrency mining – efficiency, cost effectiveness and the longevity of the mining rig units at optimal production is paramount," stated Gill.
Aside from the high upside markets of cryptocurrency and IoT, Lomiko has also taken a chance on graphene through 40% interest in Graphene ESD, a U.S.-based company established in partnership with Graphene Lab and Stony Brook University. On its own, graphene is not short on upside. The metal is a light, flexible super-conductor with enormous promise that even Goldman Sachs has recognized as a potential disruptor.
Yet, buttressing all of these exciting projects is a graphite property with 18.4 million indicated tonnes grading 31.9% graphite and another 16.7 million tonnes grading at 3.75%. Lomiko's La Loutre project in Southern Quebec is a vast project consisting of one contiguous block of 42 mineral claims over 7,084 acres, or 11 square miles. In early 2017, Lomiko released the drill results from La Loutre, showing high-grade graphite intercepts as part of a 10-hole, 1,550-meter drill program completed in December 2016 in the Refractory zone. Highlights of the results included Hole LL-16-06 returning values of 7.67% flake graphite (Cg) over 85 meters, including 13.09% graphite over 31.5 meters.
The company is preparing its pre-economic assessment and making the resource NI 43-101 compliant precisely as the industry soars due to Chinese factory closings and persistent demand from the battery industry. Research estimates that the global graphite market will experience 7.7% CAGR in 2016 to $18.2 billion in 2021. And from Lomiko's standpoint, the type of graphite needed to power lithium ion batteries is the high-priced, limited-supply flake graphite that it has in its portfolio at La Loutre.
The final designs of the Spider Charger and its imminent commercialization are proof of Lomiko's dexterity to remain progressive in multiple sectors. As 2018 winds down, the company is one for investors to watch as multiple projects continue to take shape and come to fruition.
---
In the interest of full disclosure, we call the reader's attention to the fact that Equities.com, Inc. is compensated by the companies profiled in the Spotlight Companies section. The purpose of these profiles is to provide awareness of these companies to investors in the micro, small-cap and growth equity community and should not in any way be considered as a recommendation to buy, sell or hold these securities. Equities.com is not a registered broker dealer, investment advisor, financial analyst, investment banker or other investment professional. We are a publisher of original and third party news and information. All profiles are based on information that is available to the public. The information contained herein should not be considered to be complete and is not guaranteed by Equities.com to be free from misstatement or errors. The views expressed are our own and not intended to be the basis for any investment decision. Readers are reminded to do their own due diligence when researching any companies mentioned on this website. Always bear in mind that investing in early-stage companies is risky and you are encouraged to only invest an amount that you can afford to lose completely without any change in your lifestyle. Equities has been compensated with cash, common shares and/or warrants for market awareness services provided.