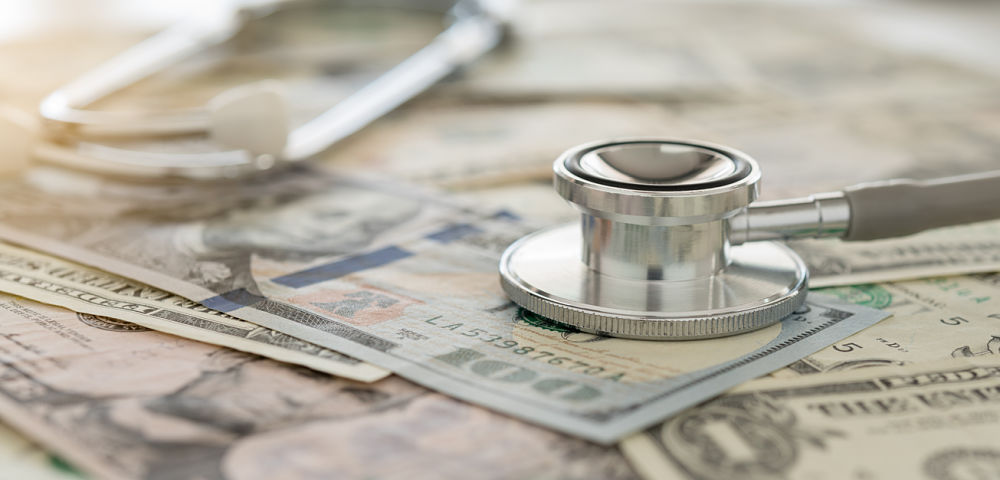 2018 marks the beginning of a monumental change in the health care industry. The United States government will no longer penalize citizens for not acquiring health insurance. Congruently, Congress passed the Tax Cuts and Jobs Act. The related thinking behind the two moves is that more consumers will have the money to pay for insurance and shouldn't be penalized for not doing so. However, some economists are leery of what's going to happen when consumers are less incentivized to buy into the health care marketplace.
The Potential Costs of New Legislation
As changes in consumer behavior in the health care marketplace unfold, insurers would be wise to rally together and develop strategic plans that will benefit their enterprises and the public. Insurers will have to surmise how to manage the changes and come up with solutions for the financial shortfalls that may emerge.
The repeal of mandatory health care will cause a domino effect in the field of medicine. The first potential reaction will be a rise in health care expenses. According to the Congressional Budget Office, health care premiums may jump 10-percent and cast 13 million individuals into uninsured status by 2027. An increase in the uninsured will likely lead to a surge in emergency room (ER) visits. Federal law dictates that ERs must provide treatment to patients despite their ability to pay.
More than half of today's medical expenses are generated by emergency room visits, a circumstance that health care reforms were intended to mitigate. Health care analysts report that ER expenses in the United States have already surpassed $38 billion annually. With the repeal of the mandatory coverage rule, that number is likely to rise sharply.
Karen Schechter, director and assistant professor of the health-care management and health administration programs at Maryville University, noted in a recent article for The Hill that with so many changes occurring, "At this stage, it's important for the health-care industry as a whole to talk about these changes and start to come to some consensus about them."
Schechter adds that, "Health-care providers will need to be on the same page as we move on to determine what can be done as an industry to mitigate the impacts of this change, and to fillthe gaps in health care that it may well create."
Providers Could Get Left in the Dark
In this environment, health care providers will miss many opportunities to learn more about patients and their medical histories. Additionally, patient participation in treatment and preventative medicine will subside. Many consumers will miss out on the valuable information that they could learn from preventative health education and will also fail to go to regular health screenings. This will cause an increase in late diagnoses and chronic conditions that spiral out of control.
A Likely but Unfortunate Outcome for Consumers
Rising health care costs can result in irreparable financial damage to American households. That damage may come in the form of increased employee health care plan contributions, out-of-pocket expenses or other miscellaneous medically related expenses. Poor access to health care could take a serious toll on United States families. Under these circumstances, may consumers opt to bypass needed coverage and treatments to save money, resulting in higher long-term expenses and poorer health outcomes. On another front, the health care insurance mandate repeal could cost the United States severely in productivity losses due to absenteeism and worker illnesses.
The Fallout of the Repeal
Health insurance is especially important for soon to be mothers in the United States, among whom the mortality rate has risen 16.6-percent. This is contrary to global statistics, where between 2000 and 2015 maternal mortality has fallen 36.6-percent. In other developing countries, the maternal mortality rate is relatively low. The primary causes of maternal mortality in the U.S. are bleeding and heart complications. Health care coverage is vitally important to this group who already face unacceptably high mortality risks.
Taking a Stand for Wellness
United States citizens need public health officials who will advocate for long-term patient wellness. Despite an indecisive Congress, many public representatives are reaching out on their own to advocate for public wellness through health care. Louisiana governor John Bel Edwards, for example, was the first Southern representative that opted to expand Medicaid coverage for the benefit of the public. In Florida and Utah, legislators repealed the five-year waiting period required for migrant children to enroll in nation's Children's Health Insurance Program (CHIP), and in Georgia, lawmakers rolled out new standards to ensure that consumers receive accurate information about health care providers and the insurance policies that they accept.
The American Hospital Association (AHA) also advocates for consumer wellness. The group joins supporters who believe that the repeal of mandatory health care coverage will increase insurance premiums and leave millions uninsured. The AHA believes that the mandate was the foundation of effective health care coverage for the entire population. Furthermore, the Surgeon General of the United States reports that American consumers can reduce medical expenses by $3.7 billion with a 90-percent increase in preventative screenings among the population. However, with the repeal of mandatory health coverage, it's unlikely that consumers will meet this objective.